Read More
Topics: Contract

Stock image.
---
Gainesville, FL—A University of Florida law professor won more than $220,000 this month at trial over claims the school breached secret terms of a settlement agreement. Tritt v. University of Florida, 2016-CA-002369.
Read More
Topics: Tritt v. University of Florida, Florida, Contract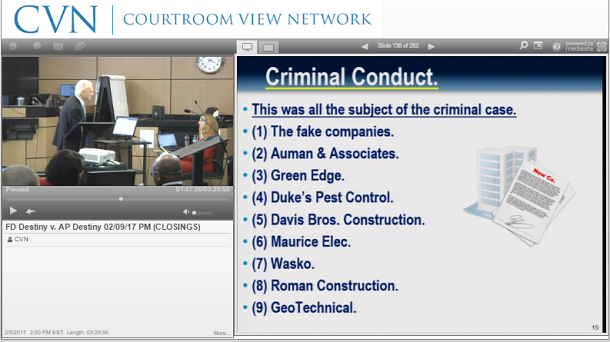 Richard Hutchison delivers his closing statement during the fraud and breach of contract trial stemming from the failed Destiny development project in Florida.
---
West Palm Beach, FL—Jurors Friday cleared Subway founder Fred DeLuca of responsibility for the alleged breach of a massive land development agreement, and they handed down a to-be-trebled $2.9 million verdict against his partners, a Florida real estate developer and his business manager, for their role in a scheme to defraud DeLuca. FD Destiny v. AVP Destiny, 2009CA029903.
Read More
Topics: FD Destiny v. AVP Destiny, Florida, Fraud, Contract, Real Estate