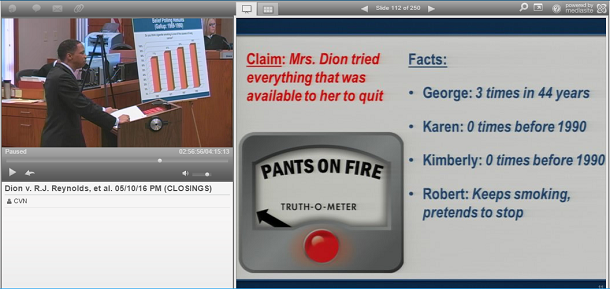 John Walker delivers the closing argument for the defense in George Dion's suit against R.J. Reynolds for the cancer death of his wife, Marion. Jurors awarded Dion $12 million in compensatory damages plus punitives to be determined in the trial's second phase.
---
Update 5/12/16: Jurors Thursday imposed a $30,000 punitive award against R.J. Reynolds following yesterday's $12 millon compensatory verdict. Updated details follow the original story below.
Sarasota, FL—A jury Wednesday awarded $12 million, plus potential punitive damages, to the widower of a Florida smoker for the role R.J. Reynolds played in the woman's cancer death. Dion v. R.J. Reynolds, 13CA5673.