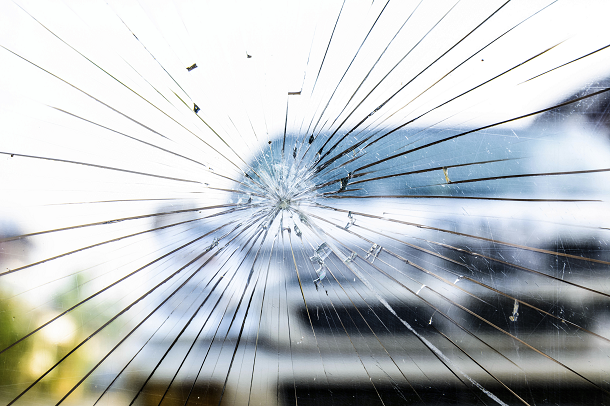 Stock photo.
---
Marietta, GA—Jury selection is set to begin Monday at trial over a Cobb County crash that allegedly left a driver with a fused spine and a six-figure medical bill. Reboulet v. Schlosberg, 14A-3421-3.
According to a pre-trial order filed in the case, Joseph Reboulet claims he's suffered more than $200,000 in medical expenses alone after his vehicle was struck from behind by another vehicle driven by Mark Schlosberg. The collision happened March 2013 near the intersection of Marietta Country Club Drive on Stilesboro Road.
In pre-trial documents, Schlosberg and attorney Alexandra Bowen Higgins, on behalf of the Cincinnati Insurance Company, claim the crash occurred when a vehicle in front of Reboulet's came to a sudden stop while trying to turn into the country club without using the appropriate turn lane. Schlosberg contends the sudden stop left him unable to stop his own vehicle in time to avoid the crash.
However, Reboulet and his lawyers, including Fried Rogers Goldberg's Michael Goldberg, contend Schlosberg's vehicle was the only one to collide with the vehicle ahead of it as a line of cars came to a stop at the intersection, and they argue Schlosberg bears responsibility for the crash.
Goldberg, who noted his client needed fusion surgery because of the neck injury he suffered in the wreck, described the case as routine, but said the defense has been unwilling to settle so far. "For some reason, the insurance company just doesn't believe in the injury or the case and is not offering much money to settle it, so we have no alternative but to put it to a jury," Goldberg said. "We expect that the insurance company is relying on the conservative nature of the Cobb County residents."
Higgins did not immediately respond to a request for comment.
This is Goldberg's second CVN-covered trial in as many months. Last month, he won a $20 million verdict in a CVN-covered trial over a 2013 truck crash that left a driver with severe brain damage.
Trial in the Reboulet case is expected to last about three days. CVN will cover the trial and will publish gavel-to-gavel video as soon as available after the verdict.
Email Arlin Crisco at acrisco@cvn.com.
Related information
Joseph Reboulet is represented by Fried Rogers Goldberg's Michael Goldberg and Eric Rogers.
Mark Schlosberg is represented by Alexandra Bowen Higgins.
Not a subscriber?
Learn how you can watch Georgia trials from around the country.