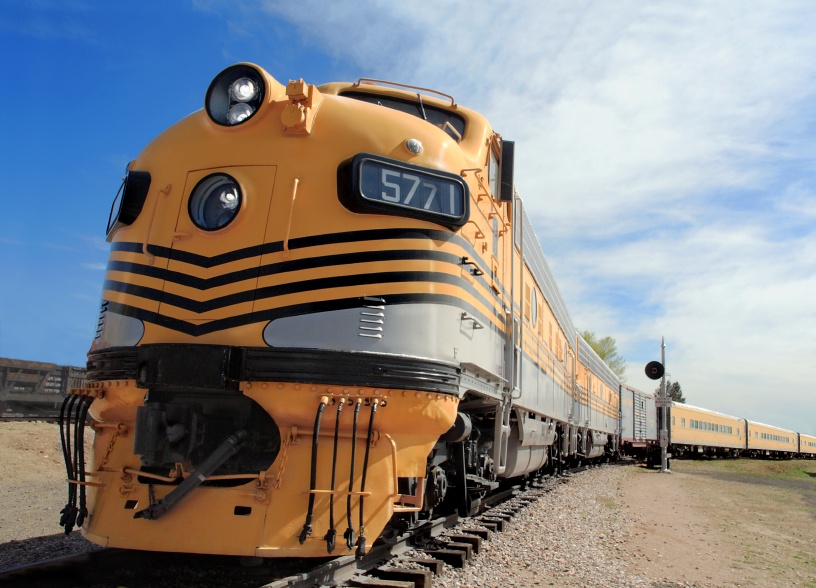 ---
Atlanta—As Fulton County Superior Court Judge Alford Dempsey read the verdict in the recent case of Winfred Evans v. Norfolk Southern Railway Company and Professional Transportation, Inc. (2012CV223527), one item of damages was somewhat unusual. The jury awarded damages against both defendants for past and future lost earnings of plaintiff Winfred Evans, but the amount awarded against Professional Transportation, Inc. (PTI), was larger than the amount awarded against Norfolk Southern Railway Company. The differing damage awards illustrated one of the differences between trying a case under Georgia tort law and under the Federal Employers Liability Act (FELA), 45 U.S.C. § 51 et seq.
Evans, a Norfolk Southern employee, was working at the company's Inman Yard facility in Atlanta when he was injured. Norfolk Southern had contracted with PTI to transport Evans and other employees from one part of the yard to another as needed throughout the work day. Evans was injured when the PTI van in which he was traveling made a right turn at a crossing and was struck by a Norfolk Southern train.
FELA is a century-old federal law that provides the exclusive remedy for employees of a common carrier by railroad who are injured on the job. Unlike state workers' compensation laws, FELA allows recovery of damages for pain and suffering and the full amount of past and future medical expenses and lost earnings. However, the injured employee must prove that the injury was caused, at least in some part, by the negligence of the railroad. In contrast to current Georgia law, a railroad cannot reduce its liability under FELA by showing that the negligence of third parties also contributed to plaintiff's injuries, although an award can be reduced by a showing that the plaintiff was also negligent. Injured employees may bring FELA suits in either state or federal court, and a railroad cannot remove a FELA case to federal court.
Although Norfolk Southern contracted with PTI to transport Evans, under FELA it remained liable for the negligent actions of the PTI driver as well as for the actions of its own train crew in connection with the accident. Under FELA, a railroad has an absolute duty to provide a reasonably safe work environment and cannot avoid that duty by delegating it to an independent contractor such as PTI. Further, although the contractor cannot be sued under FELA, it remains liable for the actions of its own employees under state tort law.
In the present case, Evans elected to sue both Norfolk Southern under FELA and PTI under Georgia law, even though he faced a higher burden of proof in establishing PTI's liability, namely that its negligence was the proximate cause of Evans' injuries. One reason for that decision is the differing amounts of damages allowable in the two causes of action, as evidenced by the actual verdict in Evans' case.
In many cases, awards based on the same incident will be higher under state common law than under FELA for a variety of reasons. Although neither item was at issue in Evans' case, punitive damages and attorney's fees are not allowed under FELA. However, a substantial portion of the jury award to Evans consisted of past and future lost earnings. Under FELA, lost earnings are calculated on an after tax basis and reduced by the amount of state and federal income tax owed. In Georgia, lost earnings are calculated without regard to income tax.
To prove the amount of lost earnings allowable under both FELA and Georgia law, Evans relied on the testimony of an expert witness. The jury awarded the exact amount of damages calculated by the witness against both Norfolk Southern and PTI. The final result was an award against PTI that was over $200,000 greater than the award against Norfolk Southern.
The case of Winfred Evans v. Norfolk Southern Railway Company and Professional Transportation, Inc. highlighted a number of other differences between state and federal law that often arise in trials involving injured railroad employees. Click here, here, and here for earlier articles about this trial.
Steve Silver can be contacted at ssilver@cvn.com.
Learn how you can watch CVN Georgia's unparalleled coverage of the state's key trials.