---
The Georgia Court of Appeals recently refused to hold a Prophecy against Plaintiff James Price and gave him another opportunity to prove his personal injury case against Defendant Raju Thapa. James Price v. Raju Thapa et al., 323 Ga. App. 628 (2013). However, even though the Prophecy wasn't used against Price in his recent Clayton County State Court trial, he may have been doomed by his own words.
The Prophecy in this case was not a prediction of the future but a rule of evidence announced by the Georgia Supreme Court in Prophecy Corp. v. Charles Rossignol, Inc., 256 Ga. 27 (1986). In Prophecy, the Supreme Court held that, on a motion for summary judgment, if a party has given self-contradictory testimony on the dispositive issue in a case, the court must construe his testimony against him. Unless he presents other evidence in favor of his right to a verdict, the court must grant summary judgment against him.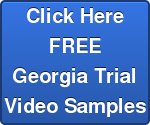 James Price was seriously injured in an automobile accident on September 25, 2008, when a van driven by Vijay Shah ran a stop sign and collided with Price's vehicle. Although Shah, who was killed in the accident, was clearly at fault, his estate had limited assets and would probably be unable to satisfy a sizable judgment against it. Consequently, Price added Thapa as a defendant in the lawsuit he filed in Clayton County (Price v. Thapa et al., 2010 CV 06741). Thapa was a friend of Shah who was following closely behind Shah at the time the accident occurred, but whose car was not actually involved in the collision.
To establish liability against Thapa, Price intended to introduce evidence at trial showing that Thapa had also violated the law, either by speeding or by running the stop sign, and could be found jointly and severally liable with Shah. However, the trial court applied the Prophecy rule against Price and granted Thapa's motion for summary judgment.
In his sworn affidavit, Price said that both Shah's and Thapa's vehicles were traveling about 65-70 miles per hour (in excess of the posted 55 mph limit) and that both vehicles ran the stop sign. However, in a subsequent deposition, Price said he didn't see Shah's van run the stop sign but that it must have, based on the speed of the vehicles and the impact. Further, he only saw Thapa's car "zoom" behind him about a second prior to the collision. Price estimated the other vehicles were traveling about 60 miles per hour. The trial court found these statements to be contradictory and disregarded Price's testimony in its entirety.
The Court of Appeals reversed, finding Price's statements "essentially consistent." Further, the Court found that there was other evidence supporting Price's contention that Thapa ran the sign, namely, the testimony of the officer investigating the accident who did not find any skidmarks that would normally have been present had Thapa stopped his car at the stop sign as he indicated. For these reasons, the Court of Appeals found that the Prophecy rule did not apply and that Price was entitled to his day in court.
However, although Price was able to avoid summary judgment, his various statements in the case had not gone away, as Thapa's attorney Evan Mermelstein pointed out in his closing statement. Mermelstein also called the jury's attention to additional alleged contradictions in Price's various sworn statements, adding: "Interestingly enough, the violations [of Price's sworn oath] got worse and worse as the case progressed." After spending over five minutes pointing out what he felt were inconsistencies in Price's sworn statements, Mermelstein concluded, "So there were four different oaths that he took and four different oaths that he violated."
The jury members apparently found Mermelstein's arguments persuasive. Although they awarded Price nearly $1 million in damages against Shah's estate, they issued a verdict in favor of Thapa.
Steve Silver can be reached at ssilver@cvn.com. CVN's earlier articles on this case can be found here and here.
Learn how you can watch CVN Georgia's unparalleled coverage of the state's key trials.