---
Jonesboro, GA—A driver who was severely injured after being struck by another motorist who ran a stop sign was awarded nearly $1 million by a Clayton County State Court jury, but the plaintiff may actually be worse off than before the verdict. James Price v. Raju Thapa et al. (2010CV06741).
The automobile accident occurred on September 25, 2008, at the intersection of Johnny Cut and Jackson Roads in rural Spalding County when a van driven by Vijay Shah collided with another vehicle driven by James Price. In its verdict, the jury awarded Price $998,400 in damages against the estate of Shah (who was killed in the collision). However, the jury found in favor of two other defendants, Raju Thapa and his company, Thapa & Brothers, Inc.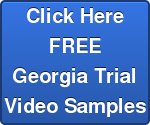 Following the verdict, Price's attorney, Terry Jackson, expressed doubt to Courtroom View Network that Shah's estate had sufficient assets to satisfy the judgment. Further, prior to trial, Thapa made an offer of settlement to Price under O.C.G.A. § 9-11-68 that was rejected. After the verdict was announced, Thapa's attorney Evan Mermelstein announced his intention to file a motion for attorney's fees and expenses.
According to documents filed in the case and other testimony, Shah ran a stop sign at the intersection at a high rate of speed and collided with Price's van. Despite applying the brakes, Price's vehicle was sent off the road by the force of the collision, through a fence, and into an open field, coming to a stop approximately 150 feet away. Price suffered a fractured skull and various other injuries as a result of the collision. Shah's van overturned at the spot of the collision. Thapa was following behind Shah's vehicle at the time of the accident but was not involved in the collision.
Shah's liability for the accident was never contested at trial. However, Price attempted to hold Thapa liable under a joint enterprise theory known as tandem driving. As explained by the Georgia Court of Appeals in an earlier decision on the case, "[w]hen there is an understanding [between the participants] to reach a common destination and in doing so illegal speed is used and the cars are driven so closely together as to be practically in tandem, or to constitute a unit,… the participants should each be chargeable with the causal negligence of the other as to speed." Price v. Thapa, 323 Ga. App 628 (2013). Price also attempted to hold Thapa and Thapa & Brothers vicariously liable for Shah's actions as the deceased driver's employer at the time of the accident.
In his closing statement, Terry Jackson noted that Thapa was traveling about 20 to 30 feet behind Shah when Shah's van collided with Price. When police arrived on the scene, they found Thapa's car parked at the side of the road approximately 150 feet past the intersection. Jackson questioned whether Thapa actually stopped at the stop sign as he claimed.
"The only common sense explanation is this… Anyone who comes on the scene of a collision like this, particularly someone they know, stops their vehicle right there … and you run across the 20 feet to your friend and you render assistance. What you don't do is say, 'Hey my friend has come to a stop. I'm going to stop. Then, let me drive 160 feet up here, stop my vehicle and then sprint back down here to the scene and check on him.' … That doesn't make sense." In Jackson's view, Thapa instead ran the stop sign, swerved around Shah's overturned vehicle, and could only come to a stop 160 feet further down the road.
Jackson also noted that, according to Thapa's statements to law enforcement officers at the scene of the accident, he and Shah were on their way to service ATM machines. In addition, officers found almost $2,000 in cash and a number of ATM stickers in the wreckage of Shah's van. Further, Jackson noted that Thapa & Brothers was a going concern at the time of the 2008 accident, pointing to bank records showing substantial amounts of money flowing through the company account. In Jackson's view, this evidence showed that Shah was working for Thapa's ATM business when the accident occurred.
Evan Mermelstein, Thapa's attorney, contended that Thapa did not violate any traffic laws at the accident scene. First, he pointed to a number of inconsistencies between Price's testimony at trial and prior sworn statements, saying the misstatements got worse as time went on. At the scene of the accident, Price told the police that Shah's vehicle "came out of nowhere." However, in a 2011 affidavit, he claimed he saw both Shah's van and another car speeding, and that both ran the stop sign. Later, in a deposition, Price said a row of hedges obscured his view and that Shah's van was the only vehicle he saw except that he did "glimpse something for a half a second" as he was trying to avoid hitting Shah's van.
In addition, Mermelstein noted that there no marks to indicate that Thapa's vehicle had tried to brake at the sign. Mermelstein suggested that, if Thapa had not tried to brake, then he could not have swerved around the van but would have instead collided with it. In Mermelstein's view, this physical evidence indicated that Thapa did stop at the stop sign. Finally, Mermelstein pointed out that both law enforcement officers at the scene confirmed that Thapa did not violate any traffic laws and was not involved in the accident.
In regard to Thapa's statements to law enforcement officers at the accident scene about going with Shah to service ATM machines, Mermelstein noted that Thapa never made any such statements during the various recordings of Thapa that law enforcement officers made at the accident scene. Instead, the first time the officers contended that Thapa made these statements was several years later, after being contacted by Price's attorney. Mermelstein instead pointed to various statements Thapa had made indicating he was following Shah to a convenience store to check out a possible business opportunity.
In his closing statement, Darrell Sutton, the attorney for Thapa & Brothers, reiterated Mermelstein's contentions about the purpose of Thapa and Shah's trip to the convenience store. "The only evidence that Vijay Shah and Raju Thapa were on their way to fill ATM machines when this accident occurred is the testimony of [a state trooper]… When are you more likely to get the truth of the matter, right after it happens or three years after the fact, because right after it happened, there was video; there was audio. Raju Thapa nowhere on that video or audio says 'I was going to fill ATM machines. I was on my way to service ATM machines.' The three letters 'ATM' were never mentioned on that video."
Sutton also noted that Price never introduced any evidence showing Thapa or Shah had any ATM machines at the time in Spalding or Henry County. In Sutton's view, the only explanation of the trip that made sense was that Thapa was following Shah to see about buying a convenience store as a side venture and not part of the business of Thapa & Brothers. Instead, Shah was working for his own company.
After the trial, Terry Jackson spoke to Courtroom View Network and indicated his intent to file motions for post-judgment relief. In his view, the defense attorneys's questioning of prospective jurors during voir dire was improper and may have prejudiced the jury. Courtroom View Network did not record the voir dire proceedings in this case. Representatives for the defendants were not available for comment at the time of this article.
---
Related information:
Attorneys involved in the case includeTerry Jackson of Atlanta for James Price, Evan Mermelstein of Alpharetta for Raju Thapa, Darrell Sutton of the Sutton Law Group of Marietta for Thapa & Brothers, Inc., and William Amos of Sharon Ware and Associates of Atlanta for the estate of Vijay Shah.
Watch on-demand video of the trial as soon as it becomes available.
Not a Subscriber? Learn more about CVN's unparalleled coverage of top Georgia trials.