Since a dearth of jury trials in 2020 due to the pandemic means Courtroom View Network can't put out our popular annual list of Top 10 plaintiff and defense verdicts, we are instead revisiting highlights from the hundreds of civil trials filmed by CVN over the past decade.
CVN's one-of-a-kind trial video library has everything from "everyday" premises liability cases to some of the most important mass tort verdicts in recent memory, so to help start off 2021 we're showcasing some of the most compelling outcomes from the last 10 years of gavel-to-gavel CVN coverage in a variety of categories.
Check out our last decade highlights installment, and stay tuned for more throughout the month. Want to actually see real courtroom video from these trials for yourself? Became a CVN subscriber today for just $99/month with no contract and get unlimited access to the only online video library of civil jury trials available anywhere.
***
Most consequential bellwether mass tort trials
Litigation is one thing. Trials are another. When an initial case finally makes it to trial out of thousands of similar cases pending it's a ground shaking event for a wide range of stakeholders. Over the years CVN has been fortunate to film a number of these rare and extremely impactful cases, often being the only news media company to commit to filming these lengthy trials gavel-to-gavel.
First opioid crisis-related trial - and still the only trial of its kind to date
From May through late July of 2019, Judge Thad Balkman's Norman County courtroom was the eye at the center of the legal hurricane stemming from the massive legal fallout from the sprawling opioid epidemic.
The trial in this case brought by Oklahoma Attorney General Mike Hunter marked the first time arguments were made at trial, in open court, involving a drug company's supposed responsibility for the opioid addiction crisis.

CVN screenshot of plaintiff attorney Bradley Beckworth delivering his opening statement
Hunter's office, supported by a slate of private firms, originally sued a large number of drug companies, but only Johnson & Johnson remained in the case when it went to trial.
Although Judge Balkman's award of $465 million is significantly less than the $17.5 billion the state sought, it is nonetheless a massively important trial outcome with the potential to impact opioid cases pending nationwide.
First jury trial over Bayer/Monsanto's "Roundup" herbicide
In 2018 a California state court jury awarded a former groundskeeper stricken with fatal cancer $39 million in compensatory damages and $250 million in punitive damages in the first lawsuit to go to trial over cancer risks allegedly associated with agrochemical giant Monsanto's popular Roundup weed killer.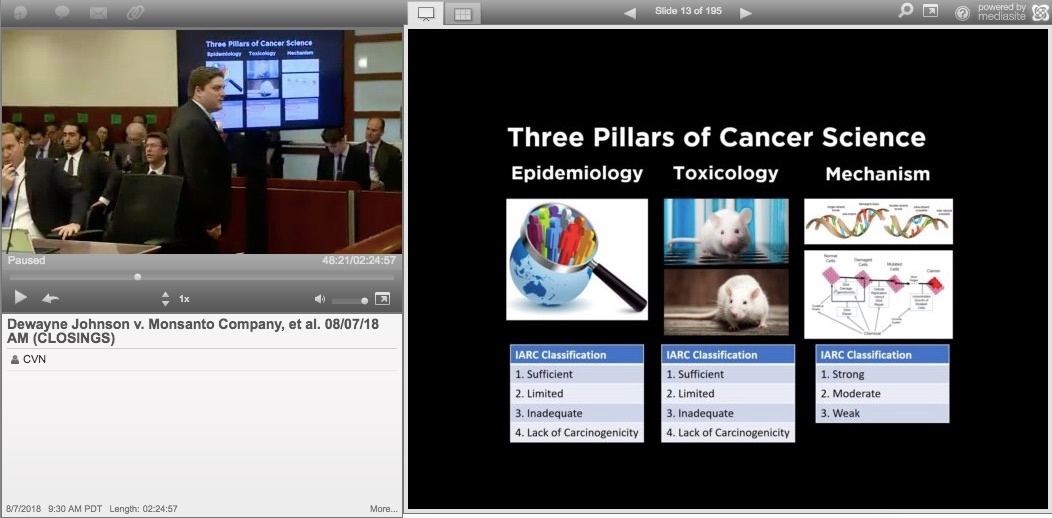 CVN screenshot of plaintiff attorney Brent Wisner delivering his closing argument
The jury's landmark verdict came after weeks of testimony in a closely-watched trial that set the stage for subsequent trials over claims that Monsanto concealed information from consumers that glyphosate, a key chemical in Roundup, is carcinogenic.
Most memorable trials involving celebrity testimony
Many people still think the news media only shows up to film lengthy trials when they involve dramatic criminal prosecutions. CVN is different. We focus exclusively on civil jury trials that, while enormously impactful for the legal community, the litigants and stakeholders…can quite frankly at times be a little...well...dry.
That said, over the last ten years CVN did sometimes cover civil jury trials that involved actual bona fide celebrities.
Hulk Hogan bankrupts Gawker Media with verdict over leaked sex tape
When Gawker Media published excerpts of a sex tape involving professional wrestler Terry Bollea (known as Hulk Hogan) and the wife of a Florida radio DJ, their editors likely never imagined it would lead to the shuttering of the controversial gossip and tabloid news site in a case with potentially huge 1st Amendment implications for how deeply the news media delves into the private lives of celebrities.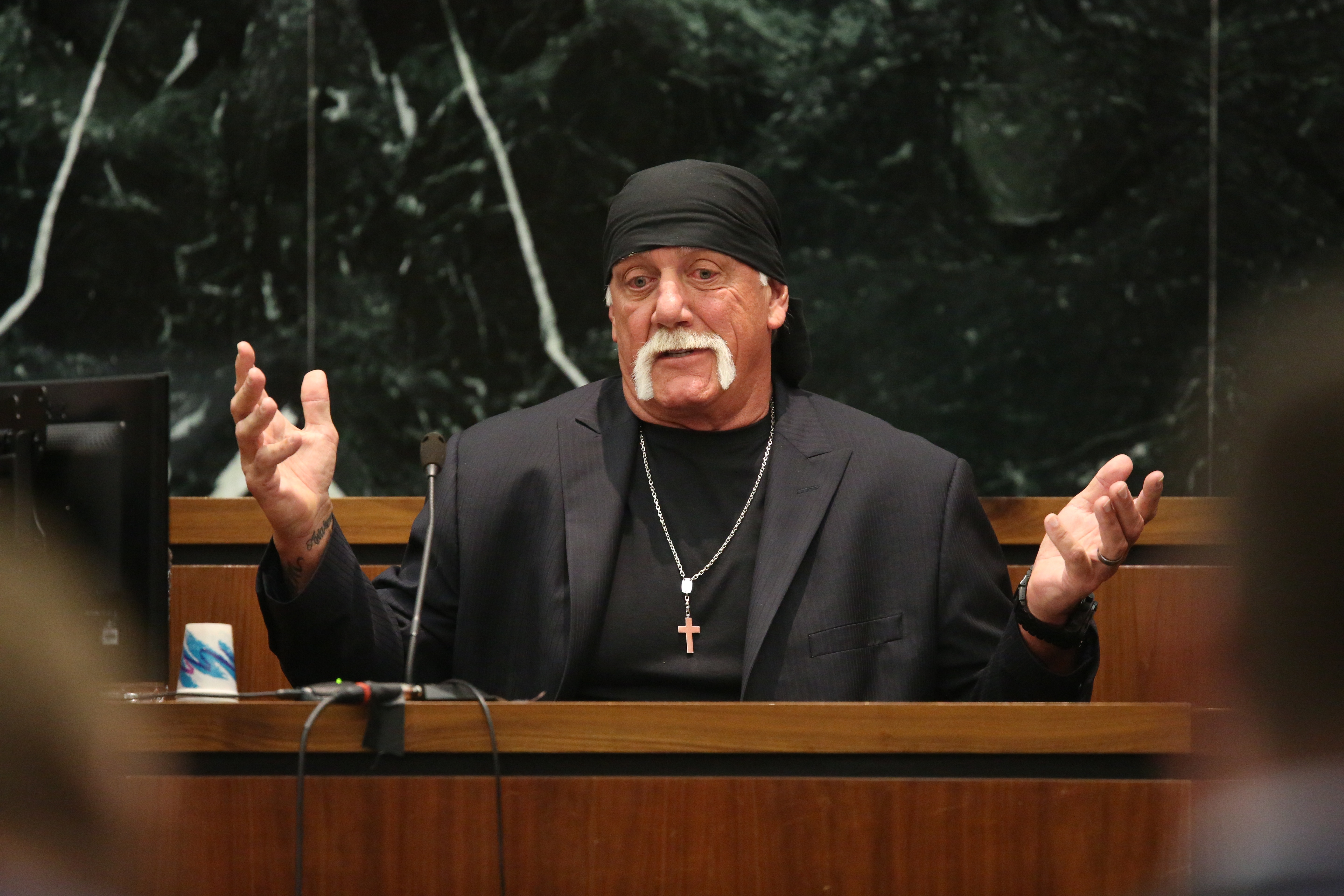 With financial backing from Silicon Valley mogul Peter Thiel, who long resented Gawker after the site reported he was gay, Hogan brought in high-profile Hollywood attorney Charles Harder for one of the largest invasion of privacy cases in history.
In 2016 a Florida state court jury hit Gawker and editors Nick Denton and A.J. Daulerio with a combined $140 million in damages, which forced the site into bankruptcy and raised the spectre of other media companies facing similar fates should they run afoul of powerful figures like Thiel.
The case was eventually settled while on appeal, but by that point Gawker had already entered Chapter 11 and ceased operations.
Hard Rock Cafe avoids $10M+ verdict over celebrity DJ's botched stage dive
If you're above a certain age you've likely never heard of Steve Aoki, but he's one of the most popular "electronic dance music" DJ's performing today, and he's known for his wild concert stunts. One of his signature moves involves leaping from the stage into an inflatable raft in the crowd, but when Aoki jumped into a crowd in 2012 he left a concertgoer with a broken neck.
Brittany Hickman sued Aoki and Hard Rock over the incident, and while she reached a settlement with Aoki her claims against Hard Rock went to trial in 2016 in California.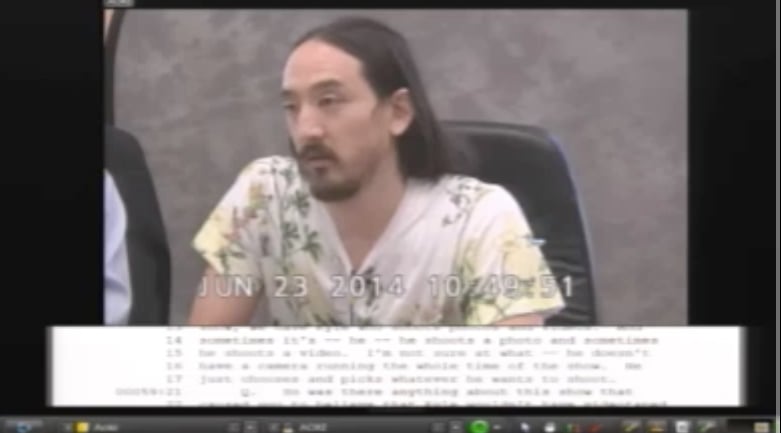 The jury returned a 10-2 verdict in favor of Hard Rock after a half-day of deliberations following a two-week trial. Hickman's attorneys claimed Hard Rock should have known Aoki would leap into the crowd and should have taken steps to protect the audience. The hotel's legal team argued Hard Rock had no warning Aoki would perform the risky stunt, and that Hickman's injuries weren't as severe as she alleged.
Memorable plaintiff verdicts in seemingly hopeless cases
Some lawsuits involve fact sets that are so messy, so challenging, and so seemingly insurmountable that most attorneys working on contingency would either settle them for a pittance or avoid them entirely. These are cases where on first glance, the average person wouldn't think there's any chance a jury could side with the plaintiff.
However the real trial pros find a way to help jurors keep their biases in check, stick to the facts, follow the law, and reach verdicts for plaintiffs in cases that are the polar opposite of "open and shut."
Jury blames road condition for crash with meth-addled driver
A California state court jury in 2019 blamed the City of San Diego for a collision between a cyclist and a driver high on meth in a city park, teeing up a second trial to determine damages potentially in excess of $60 million.
Plaintiff Juan Carlos Vinolo and his wife, Emma Gutierrez, sued the city of San Diego after the 2014 accident at Fiesta Island park, a popular location for road cyclists.
Shortly after rounding a corner, a driver on the wrong side of the road and high on methamphetamines slammed her car into Vinolo leaving him paralyzed from the chest down. Vinolo's lawsuit claims that overgrown bushes and high berms created a dangerous "blind corner" on the single-lane road.

CVN screenshot of plaintiff attorney Arash Homampour showing jurors an image of the accident location during his closing argument
The jury agreed, finding the dangerous road condition was a substantial cause of the accident, and that the City should have been aware of the hazard it posed. They assigned 27 percent liability to the City for the crash and 73 percent to the intoxicated driver and co-defendant, Theresa Lynn Owens.
A new jury will determine what damages the City owes to Vinolo and Gutierrez. Owens, who is serving a 19-year prison sentence, already defaulted in the case.
Vinolo's attorneys, Arash Homampour of the Homampour Law Firm and Pejman Ben-Cohen of Carpenter Zuckerman & Rowley told CVN damages in the second trial could surpass $60 million.
Plaintiff verdict in disability discrimination "association case"
A California state court jury in 2017 awarded $492,000 to a former medical assistant who accused Kaiser Permanente of illegally firing her to avoid costly medical treatment for her disabled son, surpassing the healthcare giant's highest settlement offer of $15,000, according to the woman's attorney, David DeRubertis.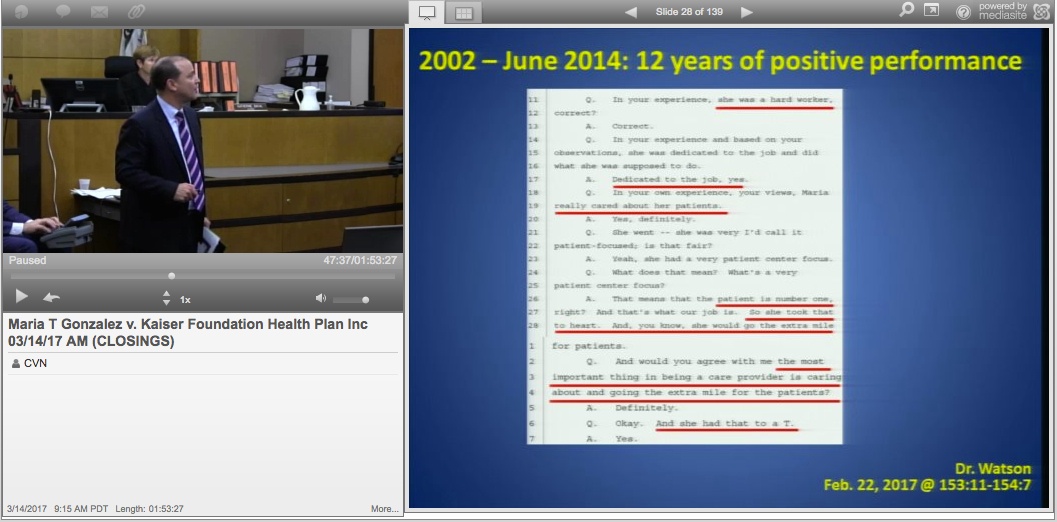 CVN screenshot of DeRubertis delivering his closing argument
The jury reached a verdict following a two-week trial, finding that Kaiser engaged in disability discrimination when it terminated Maria Gonzalez in 2014. Gonzalez worked in a pain management clinic, and Kaiser claims they fired Gonzalez for accessing her son Pedro's medical records without authorization, while he received treatment in that same clinic.
DeRubertis said Gonzalez's lawsuit stands out from other disability discrimination cases, because it is a so-called "association case" meaning that it didn't involve a disabled plaintiff.
"There have not been a lot of trials on disability and association claims like this," he said.
Did CVN film a trial you think belongs in our roundup of decade highlights? Email CVN editor David Siegel at dsiegel@cvn.com