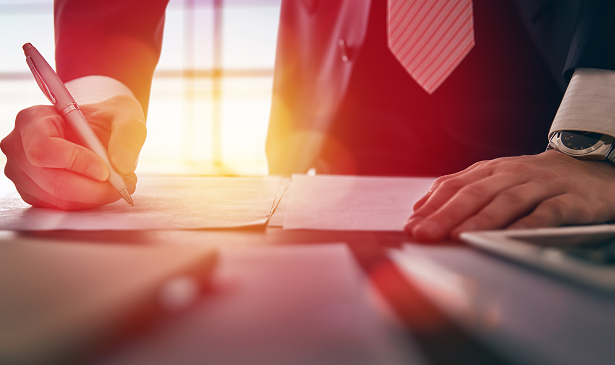 Stock image.
---
West Palm Beach, FL—A Florida biotech company settled its malpractice claim against legal giant Greenberg Traurig, one day after the trial's judge issued directed verdicts limiting the law firm's defenses but slashing the company's original $700 million-plus damage claim. Dyadic International v. Greenberg Traurig, 2009CA010680.
Terms of the settlement, announced the morning the six-week trial was scheduled to go into closing arguments, are confidential.
Dyadic International, a Florida-based biofuel and chemical company, claims Greenberg Traurig destroyed the company's value in 2007 by improperly recommending it halt trading and withdraw its financial statements in response to anonymous emails alleging fraud involving the company's Hong Kong-based subsidiary, Puridet.
The moves led the American Stock Exchange and Securities and Exchange Commission to delist and deregister the company. Dyadic was ultimately cleared of wrongdoing. Dyadic attorneys say Greenberg Traurig's advice cut the company's value by $185 million and cost it more than $700 million in lost business.
On Wednesday after six weeks of testimony, Judge Richard Oftedal, of Florida's 15th Judicial Circuit, issued a directed verdict rejecting Greenberg Traurig's contention that third-party firms such as Puridet were responsible for Dyadic's claimed loss. However, Oftedal also disallowed jury consideration of Dyadic's lost-opportunities damage model, which supported the company's $700 million-plus claim.
Without that damage model, Dyadic would have asked jurors for $22 million, based on out of-pocket, non-recurring expenses stemming from Greenberg Traurig's advice, Dyadic's attorney, Steven Katzman, of Katzman, Wasserman Bennardini & Rubenstein, told CVN.
"Dyadic should be pleased that their position was vindicated," Katzman told CVN Thursday. "It is a shame that the court, after initially agreeing that it would wait until after the verdict to make a ruling, took away our opportunity to be awarded the full amount of our damages."
In an emailed statement, Greenberg Traurig, through the firm's spokesperson, Jill Perry, said the company was happy to move on from the case. "After 10 years of being threatened with meritless claims premised on actions which occurred over a decade ago, by former shareholders, one of whom is deceased, rather than the hundreds of millions claimed, we settled the suit for a very modest and insured, but confidential, amount," the statement said. "We refused to bend to baseless and public threats, and deem our firm vindicated. We are pleased to put this litigation behind us, rather than continue with the cost and distraction it posed."
Dyadic, which got its start developing industrial pumice stones for use in stonewashing denim before it turned to biofuel and chemicals, continues to focus on enzyme and other biochemical research and development, according to its website.
Greenberg Traurig is one of the largest law firms in the U.S., with more than 35 offices and 1,800 legal professionals worldwide, according to its site.
Email Arlin Crisco at acrisco@cvn.com.
Related information
Dyadic International is represented by Steven Katzman and Charles Bennardini, of Katzman, Wasserman, Bennardini & Rubenstein.
Greenberg Traurig LLP is represented by Stuart Singer, Markenzy Lapointe, and Lauren Louis, of Boies, Schiller & Flexner, LLP.
Not a subscriber?
Learn how you can watch blockbuster civil litigation, in Florida and across the country.