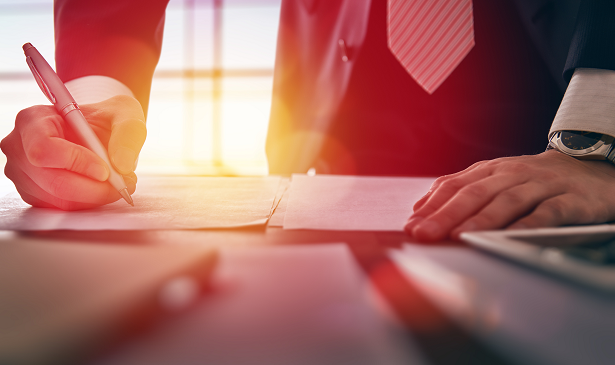 Stock image.
---
West Palm Beach, FL— Bad legal advice slashed a biotech company's value by more than $185 million and cost it more than $700 million in lost business, an attorney for the company said Wednesday, as trial opened against legal giant Greenberg Traurig. Dyadic Inc. v. Greenberg Traurig, 2009CA010680.
"In eight days, a company that took 28 years to build was destroyed," Dyadic International's attorney, Steven Katzman, of Katzman, Wasserman, Bennardini & Rubenstein told jurors during opening statements Wednesday.
Dyadic claims that, in 2007, Greenberg Traurig attorneys, including counsel Robert Schwimmer, improperly recommended the company halt trading and withdraw its financial statements in response to anonymous emails alleging fraud involving the company's Hong Kong-based subsidiary, Puridet.
The recommendations, Katzman told jurors, came less than a month after a clean audit by Ernst & Young, a firm Katzman said Greenberg Traurig attorneys did not confer with before giving their advice. The moves led the American Stock Exchange and Securities and Exchange Commission to delist and deregister the company.
Katzman said expert testimony would establish the law firm's advice was wrong. "The applicable laws, rules, and regulations did not require that these immediate steps be taken, that we jump to conclusions, that we kill this company by halting trading."
Katzman told jurors the company was estimated to be worth $235 million and was "on the verge of greatness" in the "golden age of biotechnology" before following Greenberg Traurig's advice. However, he said a year later the company was worth only $28.87 million and ultimately lost more than $700 million in business.
"That $235 million [company] went to the brink of bankruptcy and destruction," Katzman said.
But the defense argues the damage to Dyadic was self-inflicted and not caused by Greenberg Trauig's advice. During Wednesday's openings, Stuart Singer, of Boies, Schiller & Flexner LLP, told jurors battles involving Dyadic CEO Mark Emalfarb and others within the company plagued the business in 2007 and 2008, when its value allegedly plummeted. "You had… the Chief Science Officer of the company leave, you had a fight between Emalfarb and the company for control. You had Emalfarb terminated for cause. You had a company that couldn't get its financials in order," Singer said. "And yet they wish to blame all this on Greenberg giving advice, advice to do the right thing, back in April of 2007."
Emalfarb was reinstated in 2008.
Singer told jurors Greenberg Traurig's advice to the Dyadic board of directors was appropriate given the gravity of the fraud allegations involved. Singer noted the emails alleged a scheme to avoid China's value-added tax, and he argued internal findings tended to support their claims. Singer told jurors Greenberg attorneys recommended the company issue a temporary halt in trading in order to issue a press release on the matter and further investigate the company's financials, and it was the American Stock Exchange that decided to pull the company's stock based on the accusations.
Singer, who maintains Ernst & Young was involved in discussions regarding the effect of the email's allegations, told jurors Greenberg Traurig's recommendations were correct in light of American Stock Exchange disclosure rules on regarding material financial information. "That's one of the things you'll have to ask yourself. If you were an investor, would you have wanted to know that this was going on?"
Dyadic, which got its start developing industrial pumice stones for use in stonewashing denim before it turned to biofuel and chemicals, continues to focus on enzyme and other biochemical research and development, according to its website.
Greenberg Traurig is one of the largest law firms in the U.S., with more than 35 offices and 1,800 legal professionals worldwide, according to its site.
Trial in the case, which CVN will webcast gavel-to-gavel, is expected to last about a month.
Email Arlin Crisco at acrisco@cvn.com.
Related information
Dyadic International is represented by Steven Katzman and Charles Bennardini, of Katzman, Wasserman, Bennardini & Rubenstein.
Greenberg Traurig LLP is represented by Stuart Singer, Markenzy Lapointe, and Lauren Louis, of Boies, Schiller & Flexner, LLP.
Watch the trial live and on demand.
Not a subscriber?
Learn how you can watch blockbuster civil litigation, in Florida and across the country.