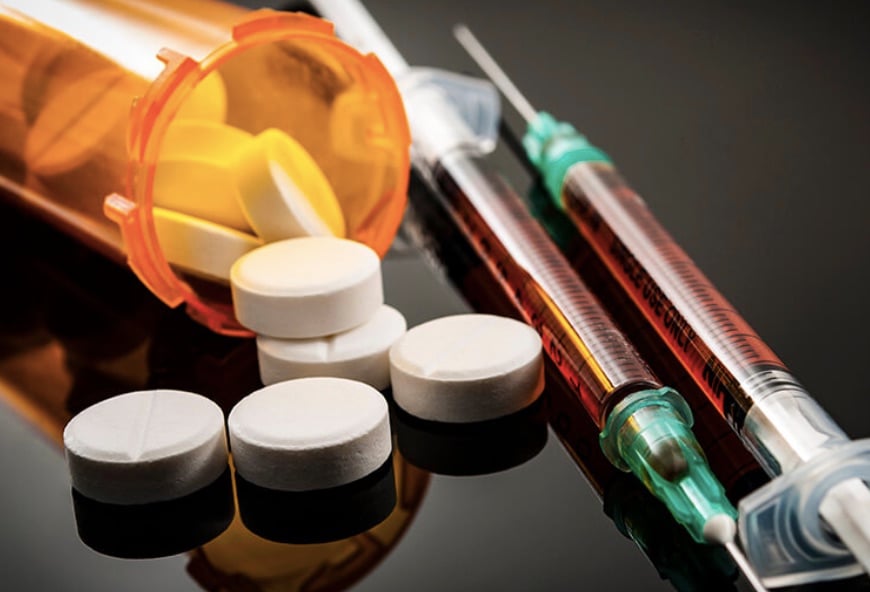 stock image of opioid medication
Santa Ana, CA - Four major pharmaceutical companies go to trial on Monday in California state court over allegations that their marketing of prescription painkillers contributed to the ongoing opioid addiction crisis, and the proceedings will be webcast gavel-to-gavel by Courtroom View Network.
Johnson & Johnson, Teva Pharmaceutical Industries, Endo International and AbbVie face accusations in a civil lawsuit filed by Santa Clara, Los Angeles and Orange Counties and the City of Oakland that they aggressively marketed opioid-based painkillers while downplaying the risk of addiction. The lawsuit seeks $50 billion in damages.
Orange County Superior Court Judge Peter Wilson will hear the case without a jury. The bench trial will take place virtually via the Zoom platform, and the proceedings will be publicly available in near real-time via CVN on a 30-minute delay and also on-demand on a daily rolling basis throughout the trial.
CVN similarly webcast and recorded the only other opioid-related civil trial against a drug company to date, which took place in Oklahoma state court in 2019 and resulted in a $572 million penalty against Johnson & Johnson, later reduced to $465 million.
The drug company defendants deny the allegations, arguing in court filings they sold and distributed medications that had the full approval of the U.S. Food and Drug Administration.
The landmark trial kicks off a closely-watched new phase of the ongoing wave of opioid litigation, which includes more than 3,400 lawsuits filed by state and local governments throughout the United States. Another bellwether opioid trial begins next month in West Virginia federal court, followed by a subsequent trial in New York State court in June.
The trial comes amidst a substantial recent uptick in civil docket activity as courts in California and throughout the country seek to resume civil jury trials, which have been largely suspended for over a year due to the pandemic.
Next week one of the first in-person cosmetic talc powder trials since the shutdown begins in Los Angeles County, and the proceedings will also be webcast and recorded gavel-to-gavel by CVN.
Also in Orange County next week, CVN will webcast and record a major premises liability trial against a hotel operator over a child's near-drowning in a hot tub.
CVN coverage is also underway in Florida state court of a trial involving FedEx's alleged responsibility for a fatal automobile collision, and last week CVN concluded gavel-to-gavel coverage of a trial in Nevada state court over an emergency medical services company's supposed failure to treat a severe allergic reaction that ended in a $29.5 million verdict.
The pending opioid case is captioned People of the State of California v. Purdue Pharma LP, et al., case number 30-2014-00725287-CU-BT-CXC, in the Superior Court of California in Orange County.
E-mail David Siegel at dsiegel@cvn.com