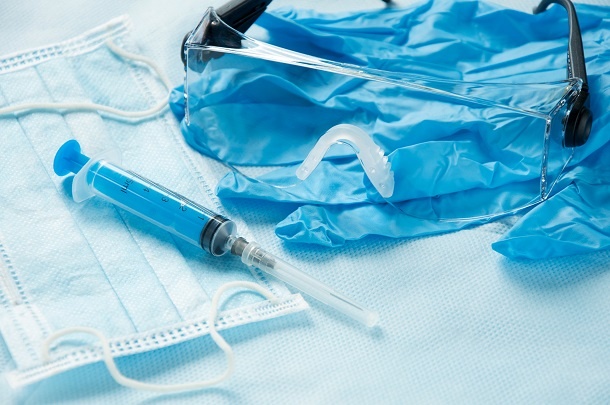 Update 12/14/2015: Jurors cleared Dr. Stephanie Smith of responsibility for the spinal complications Mittie Anglin claims have left her in pain and severely limited her ability to walk.
Anglin's attorney, Andersen, Tate & Carr's Render Freeman had requested more than $6.3 million for Anglin's continuing disabilities.
Jurors took two hours to reach the verdict, capping a week-long trial focusing on Anglin's condition following the injection Smith performed. Read the full story on the verdict.
CVN will have more details and gavel-to-gavel video of the trial as soon as it is available.
---
Lawrenceville, GA—As trial opened Tuesday over a debilitating spinal condition a Georgia woman claims followed a pain management procedure, attorneys debated whether the woman's post-procedure symptoms required the pain management doctor take further action. Mittie and James Anglin v. Dr. Stephanie Smith, M.D., 12-C-02515-S3.
About a week after a 2010 pain treatment injection from Dr. Stephanie Smith, Mittie Anglin underwent emergency surgery to treat previously undiagnosed cauda equine syndrome, a spinal compression that has left her in pain, and limited her ability to walk and engage in daily activities. Anglin and her husband James claim permanent injuries from the condition could have been prevented if Smith had referred Anglin for emergency follow-up care when she complained of severe leg weakness after the pain injection.

During Tuesday's openings, Andersen, Tate & Carr's Render Freeman told jurors the case would turn on a simple question: When leaving the clinic, "Did (Anglin) walk out or did she take a wheelchair out?"
Freeman said Anglin complained of severe left leg weakness that rendered her unable to walk following an aborted pain management injection, but clinic staff discharged her without referring her for emergency care. Freeman said Anglin called Smith days after the treatment, complaining of increased leg weakness, a tell-tale sign of cauda equina syndrome, but Smith told her to follow up with her regular physician and did not direct her to emergency care.
"If a pain clinic performs injections on a patient's lower back and the patient cannot stand up or walk afterwards because of new leg weakness, the clinic must send that patient to the emergency room," Freeman said.
Freeman acknowledged medical records stated Anglin was able to walk after the treatment, but told jurors testimony would show those records could be inaccurate. "(Nurses) will tell you that there are situations where they check ambulatory and the patient still leaves in the wheelchair," Freeman said. "(They will testify) that the record . . . is not the end of the conversation."
But, Carlock Copeland's Wade Copeland, representing Smith, told jurors Anglin's version of events was unsupported. "What you're going to hear is her version of what occurred is totally inconsistent with what's in the medical records," Copeland said. "I think you're going to see it's inconsistent with what her own family says, and I think it's inconsistent with common sense."
Copeland told jurors they would hear evidence Smith followed the appropriate standard of care in treating Anglin, and Anglin did not show signs her condition had worsened after Smith's procedure. "If she wasn't in great shape beforehand, but if she returned to whatever shape she was in, there was nothing more that Dr. Smith was supposed to do," Copeland said.
Copeland said clinic staff would also testify Anglin 's symptoms did not appear worse when she left the pain clinc. "They had discharge criteria they had to follow," Copeland said. "They will tell you that they would not discharge a patient who was having severe pain. They would not have discharged a patient who was not able to walk."
Copeland told jurors the case came down to competing versions of events. "In the end, you will have to decide for yourself which version you believe," he said.
Trial is expected to run into next week. CVN will provide gavel-to-gavel video of the trial on demand as soon as it is available.
The parties' attorneys could not be reached for comment on the case.
Email Arlin Crisco at acrisco@cvn.com.
---
Related Information
Mittie and James Anglin are represented by Andersen, Tate & Carr's Render Freeman.
Stephanie Smith is represented by Carlock Copeland's Wade Copeland.
CVN will offer gavel-to-gavel video coverage of the trial as soon as it is available.
Not a Subscriber?
Learn more about CVN's unparalleled coverage of top Georgia trials.