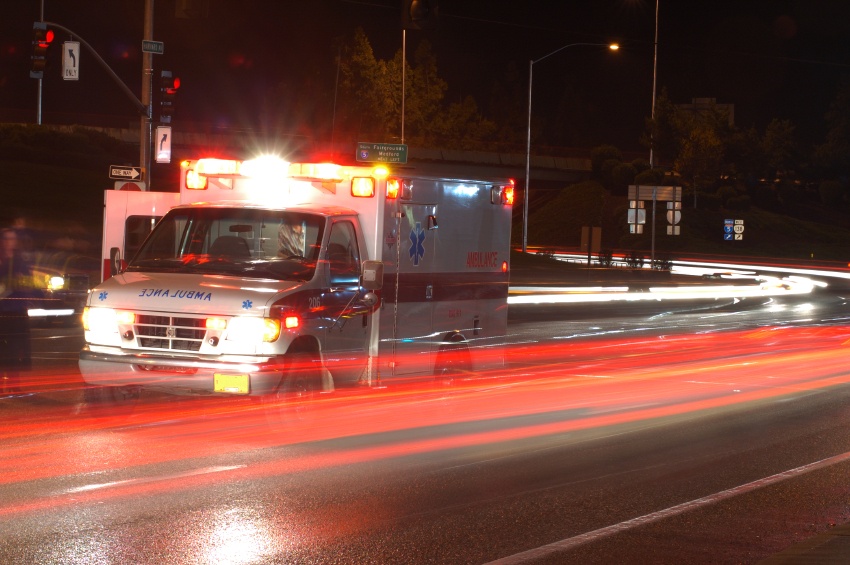 ---
Decatur, GA—Stephanie Nelson didn't even have to wait one second for an ambulance to arrive after her automobile accident because the ambulance itself rear ended her. She then waited over four years before a DeKalb County State Court jury issued a $3.5 million verdict in her favor against the ambulance company and its driver. Stephanie Nelson v. Ryan Beiner and Rural/Metro Corporation (13-A-47097-2)
According to documents filed in the case and other information, Nelson was driving west on Columbia Drive in DeKalb County on May 10, 2011, when a Rural/Metro ambulance driven by Ryan Beiner came up behind her with its lights flashing. Both Nelson and the car in front of her were stopped when the ambulance rear ended her vehicle. Beiner was distracted at the time of the accident because he was in the process of turning on the ambulance's siren and looked away from the road momentarily. The ambulance was traveling approximately 30 miles per hour when the collision occurred.
After the accident, Nelson, who was 55 years old at the time, received extensive medical treatment for neck and back injuries, including a cervical fusion surgery. Despite the operation, she contended that she continued to suffer considerable cervical pain as a result of nerve damage sustained in the accident and her subsequent treatment. At trial, she presented medical bills totalling approximately $350,000. She was also unable to return to her former job as a pharmacy technician at Emory Hospital. Defendants conceded liability for the accident but contested the extent of Nelson's injuries and whether the collision was the cause of her condition.
During closing statements, the defense suggested that the jury award Nelson $450,000 while Nelson's attorneys by contrast requested a $10 million award. The jury deliberated for less than an hour before reaching its verdict.
After the trial, Eric Rogers, one of Nelson's attorneys, called the trial a "great result for a great person" and noted that the case had been a "four year battle" with the defense. Representatives for the defendants could not be reached for comment prior to the publication of this article.
Courtroom View Network will have full gavel-to-gavel coverage of this trial as soon as it is available. Steve Silver can be reached at ssilver@cvn.com.
---
Related information:
Attorneys involved in the case include Michael Goldberg and Eric Rogers of Atlanta's Fried, Rogers, Goldberg for Stephanie Nelson and John Farrish and Reginald John Clyne of Miami's Quintairos, Prieto, Wood & Boyer for the defense.
Watch on-demand video of the trial as soon as it becomes available.
Not a Subscriber? Learn more about CVN's unparalleled coverage of top Georgia trials.