Stock image.
---
Florida's "Engle progeny" cases, spun from a massive, decertified class action against the nation's tobacco companies, have boasted some of the best trial lawyers in the country. And our Engle card series highlights the accomplishments of those attorneys. This week's card features Ursula Henninger, whose Engle trial record over the last decade places her among the litigation's elite.
Engle Trading Card Series 4, Number 6
Ursula Henninger, King & Spalding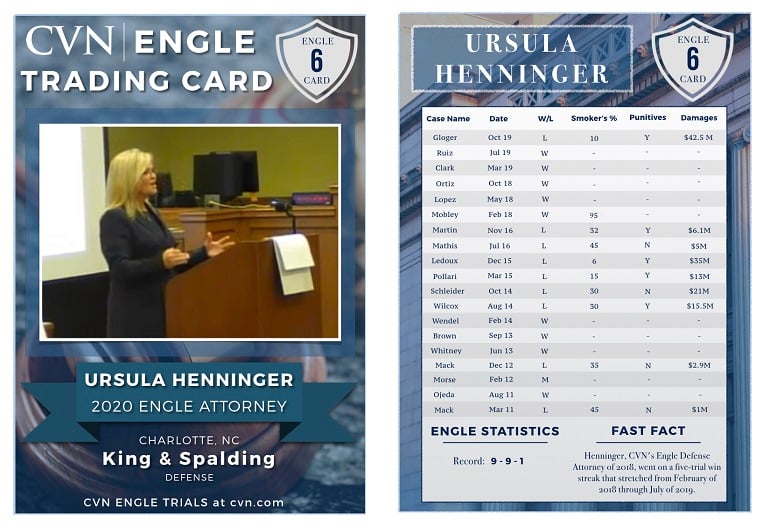 ---
Henninger is an accomplished Engle vet, with 19 Engle trial appearances in front of CVN cameras. Her 9-9-1 record is highlighted by a stellar five-trial winning streak that ran from February of 2018 through July of 2019. That run included a trio of wins in 2018 that earned her CVN's Engle Defense Attorney of the Year honor. Among those noteworthy verdicts? February 2018's Mobley trial, where jurors found the smoker at the heart of the cancer case against R.J. Reynolds was an Engle class member but awarded no damages.
Email Arlin Crisco at acrisco@cvn.com.
Related Information
Watch all of Ursula Henninger's trials.
Not a subscriber?
Learn how you can access an unrivaled video library of tobacco trials.