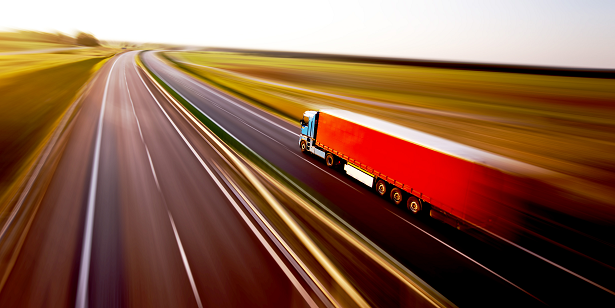 Stock image.
---
Pembroke, GA—Trial is set to begin in Bryan County Superior Court next week for a former Georgia Southern nursing student injured in an April 2015 collision that killed five of her classmates. Richards v. Total Transportation of Mississippi LLC, et al. SUV2015000174.
According to court documents, Megan Richards was seriously injured when a tractor trailer driven by John Wayne Johnson drove over the top of a Toyota Corolla carrying three Georgia Southern students before it struck a Ford Escape carrying Richards and three other classmates as the cars sat in traffic stopped because of an earlier accident.

Two tractor trailers and five passenger vehicles were ultimately involved in the fiery, chain-reaction crash on I-16, about 20 miles from Savannah.
Richards' complaint, which claims Johnson never applied his brakes before striking the cars at highway speed, also names, among others, transport companies U.S. Xpress Enterprises Inc. and Total Transportation of Mississippi LLC.
Johnson, who pleaded guilty to a range of charges, including five counts of first-degree vehicular homicide, was sentenced to five years in prison and five years of probation last July. He had previously admitted to texting prior to the crash, but denied using his phone immediately before the collision, according to news reports.
Families of other victims of the crash reportedly settled their claims against the defendants for upwards of $80 million total, according to published reports.
At the time of the crash, the students—Richards, Emily Clarke, Catherine Pittman, Caitlyn Baggett, Abbie DeLoach, Morgan Bass, and Brittany McDaniel—were headed to a Savannah hospital where they were working on a clinical rotation. Richards and McDaniel were the only survivors of the group.
Neither the parties' attornies nor company representatives could be reached for comment.
CVN will provide gavel-to-gavel coverage of the trial on its news page, along with video of the trial, on demand, as soon as possible after the verdict.
Email Arlin Crisco at acrisco@cvn.com.
Related information
CVN provides unrivaled coverage of civil litigation across Georgia.
Not a subscriber?
Learn how you can see the best attorneys in action, in Georgia and across the country.