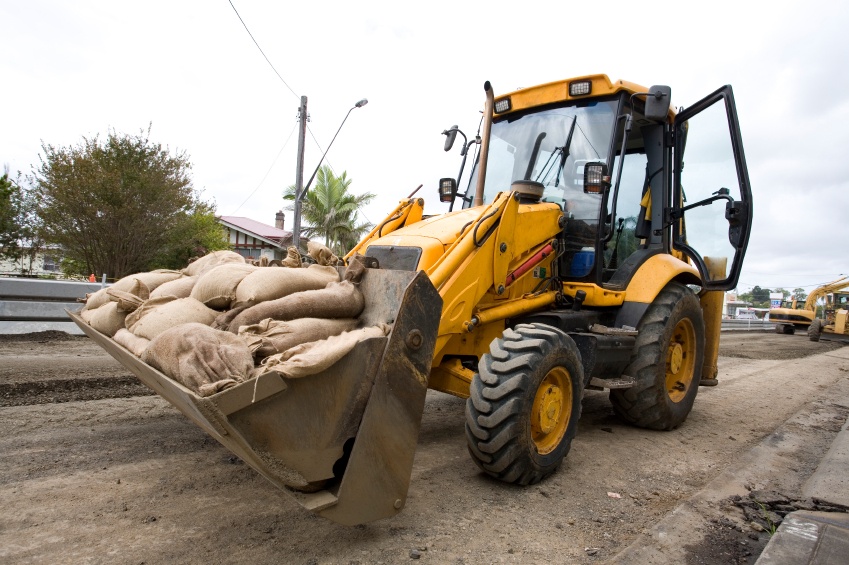 ---
(VERDICT UPDATE: The jury found for the estate of Erik Hilario in the amount of $8.25 million for pain and suffering and for his parents in the amount of $21 million for his wrongful death ,for a total compensatory verdict of $29.25 million. The jury also determined that Erik Hilario was solely the employee of Newell Recycling, LLC at the time of his death. The jury also found for plaintiffs on the grounds of product liability for both negligent design and failure to warn.The jury determined that plaintiffs were also entitled to punitive damages. The parties entered into a post-verdict confidential settlement before the jury heard evidence on punitive damages. CVN will conintue to report on the case as it develops.)
Atlanta—The tragic death of a 19-year-old worker in an industrial fire at an Atlanta recycling plant has become the subject of a heated trial currently underway in Fulton County State Court. Efrain Hilario et al. v. Newell Recycling of Atlanta, Inc. (12EV015400).
Newell Recycling is one of the southeast's leading scrap metal processors. Among the operations at its headquarters facility in East Point, GA, the company uses industrial shredders to shred and process automobiles and other scrap metal for resale. According to documents filed in the case and other information, on January 6, 2011, Erik Hilario was working at the East Point facility. At approximately 11:00 p.m. that night, Hilario was operating a front end loader, removing scrap metal from the yard when the loader caught fire. Hilario was badly burned and died shortly thereafter. The photograph of a loader accompanying this article is for illustrative purposes and is not intended as an accurate depiction of the actual loader in this case.
After Hilario's death, his parents and the administrator of his estate filed suit, naming several corporate entities with "Newell" in their names as defendants. The nature of Newell's operations and its corporate structure, which included approximately 30 separate corporate entities, made the identification of the proper defendants a major issue in the case. At the time of his death, Hilario received paychecks from Newell Recycling, LLC. The East Point facility itself was owned by Newell Recycling of Atlanta, Inc. In the lawsuit, Newell Recycling of Atlanta, Inc., was named as a defendant, but Newell Recycling, LLC was not.
Prior to trial, defendants moved for summary judgment on the grounds that Hilario was an employee of Newell Atlanta and that, therefore, the claims in this case were barred by the exclusivity provisions of the Workers' Compensation Act. According to the defense, Newell Recycling was merely an administrative services company providing payroll services for Newell Atlanta and various other Newell companies operating businesses in other locations.
The defense said that Newell Recycling and Newell Atlanta operated under the terms of an Employee Leasing Agreement where, for a fee, Hilario and other employees were leased to Newell Atlanta and were, therefore, considered employees of Newell Atlanta for workers' compensation purposes. Plaintiffs, on the other hand, pointed to various corporate documents indicating that Newell Atlanta and Newell Recycling were independent contractors. In addition, according to plaintiffs, Newell Recycling had the right to determine Hilario's pay and promote or fire him.
Judge Diane Bessen denied the defense's motion for summary judgment on this issue, ruling that it was up to the jury to decide whether Hilario was an employee of Newell Atlanta at the time of his death or not. By the time the trial began, Newell Atlanta was the only remaining defendant in the case.
Under plaintiff's theory of the case, the fire was caused by gasoline that had leaked from a machine called a puncher that was used to punch holes in automobile gas tanks and drain them before the cars were crushed and shredded. Once holes were punched in the gas tanks, the gasoline was supposed to drain into a container in the puncher where it could safely be disposed of. Under plaintiff's theory, enough gasoline spilled out on the ground in the path of the loader Hilario was driving so that when he pushed scrap metal along the paved surface, the friction created a spark that ignited the gasoline.
At trial, plaintiffs are alleging two theories of liability, premises liability and product liability. Judge Bessen denied defense motions for summary judgment and dismissal on both theories. In her view, it was a jury issue whether Newell Atlanta failed to maintain a safe work area and failed to have adequate safety equipment available in the event a fire did occur. Following this decision, Newell Atlanta amended its answer and now admits that the fire was caused by spilled gasoline and that it is liable under a premises liability theory (subject to a possible workers' compensation bar).
Judge Bessen also denied Newell Atlanta's motion to dismiss on a product liability theory in regard to the design of the puncher. Newell Atlanta claimed that Georgia product liability law did not apply to this case because the puncher was only used internally by Newell employees and never sold to the general public. However, Judge Bessen ruled that the sale of the product is not an essential element of a claim that a product was defectively designed or that the manufacturer failed to adequately warn. This issue was also left for the jury to decide.
The product liability claim may be a factor in the size of the eventual verdict in this case, because plaintiffs are requesting punitive damages. The Georgia statutory cap of $250,000 on punitive damages does not apply to product liability claims.
This trial is expected to continue into next week. Courtroom View Network will have full gavel-to-gavel converage of the trial after it concludes.
Steve Silver can be reached at ssilver@cvn.com.
Watch on-demand video of the trial as soon as it becomes available.
Not a Subscriber? Learn more about CVN's unparalleled coverage of top Georgia trials.