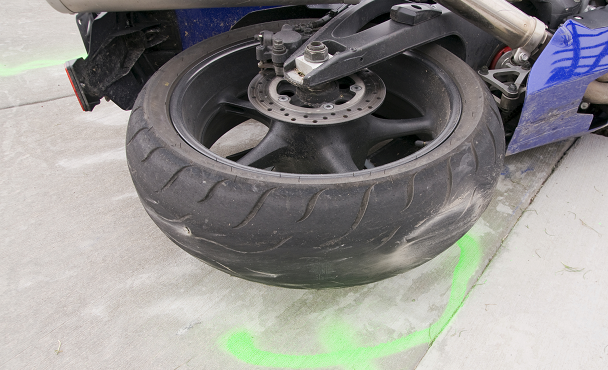 Stock photo.
Atlanta—Jury selection is set to begin Monday at trial over MARTA's alleged role in the death of an Atlanta-area motorcyclist. Lynn v. MARTA, 2015CV259595.
Jeffrey Usher, 49, died after the motorcycle he was driving collided with a Metro Atlanta Area Rapid Transit Authority paratransit vehicle making a left-hand turn on Panola Road in DeKalb County in May 2013, according to a pre-trial order. Usher's children claim Munir Foster, the MARTA driver, erred in making the turn, while Usher was unable to avoid the collision, despite braking.

According to the pre-trial order, plaintiffs claim up to $1.7 million in lost wages and services alone, plus pain and suffering among other compensatories.
However, MARTA attorneys contend Foster saw the road was clear before beginning the turn, but motorcycles driven by Usher and Gerald Wade suddenly sped toward the MARTA vehicle. Foster allegedly stopped to avoid Wade's motorcycle, but Usher ultimately struck the vehicle. MARTA's attorneys contend Usher was speeding just before the collision and did not use both the front and rear brakes on his motorcycle to try to avoid the crash.
Fried Rogers Goldberg's Michael Goldberg, representing the plaintiffs, called the suit a "classic left turn case."
"MARTA claims that my client was speeding on a motorcycle and that the collision is his fault. We think the MARTA bus driver never should have made the turn in front of the motorcycle," Goldberg said. "It will be a quick trial and my opposing counsel is very good. So I look forward to putting the case to the jury to see what they think."
Neither defense attorneys nor MARTA representatives could immediately be reached for comment.
MARTA is the nation's ninth-largest U.S. transit system and the largest in the South, serving 1.7 million people by bus, train, and paratransit vehicles, according to MARTA statistics.
The case is expected to last about a week. CVN will record the case and offer gavel-to-gavel video on demand as soon as it is available.
---
Related Information
The case is Lynn v. MARTA, 2015CV259595, with Judge Kelly Ellerbe, of the Fulton County Superior Court, presiding.

CVN will feature gavel-to-gavel video of the trial on demand as soon as it is available.
Not a Subscriber?
Learn more about CVN's unparalleled coverage of top Georgia trials.