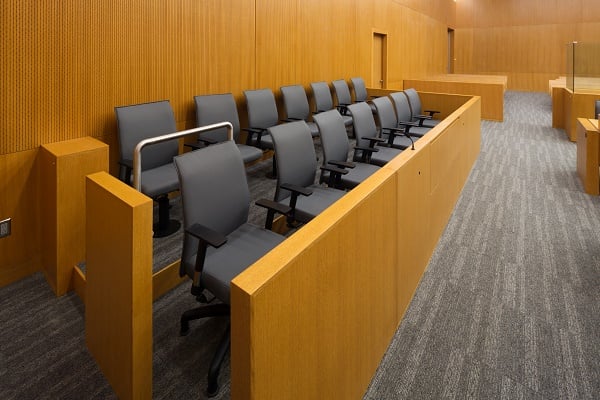 A Henry County Superior Court jury will decide a negligence case stemming from an auto accident that occurred over 12 and one-half years ago.
---
McDonough, GA—Trial began today in Henry County Superior Court in an automobile negligence case stemming from an accident that occurred 4,584 days earlier. Nita King v. Olin Wayne Davis [Deceased] 2008-SU-CV-3386.
This is the second trial based on a July 28, 2002, accident between Nita King and Olin Wayne Davis. The first trial was held in Henry County State Court in 2006, and King filed the current lawsuit in 2008. Davis has died since the accident, and the defense is expected to introduce his testimony from the previous trial and earlier deposition he made into evidence.
Nita King testified today that she was driving her two-year-old son to work on the day of the accident when Davis' vehicle hit her car with such force that she immediately blacked out. She said that she had received periodic medical treatment from various physicians since the accident and was unable to work for over a year due to her injuries. In addition to injuring her neck, knee, and shoulder in the accident, King added that she now suffers from memory losses and an inability to concentrate. King also showed the jury her facial injuries, which she described as an "indented forehead," that she said she received in the accident.
In her opening statement, defense attorney Josanne Celestine pointed out that King had been involved in three other automobile accidents since 2002 and that, each time, she complained of similar physical injuries to the neck, shoulder, and knee. When questioned by her attorney Graylin Ward about those subsequent accidents, King said that her earlier injuries resulting from the 2002 accident never fully healed and that she aggravated those earlier injuries in the later accidents.
Testimony will resume with the defense's cross-examination of King. Both parties said they expect to present the case to the jury by the end of the week.
---
Related information:
Attorneys involved in the case include Graylin Ward, representing Nita King, and Adrian Britt and Josanne Celestine for the defense.
Watch on-demand video of the trial as soon as it becomes available.
Not a Subscriber?
Learn more about CVN's unparalleled coverage of top Georgia trials.