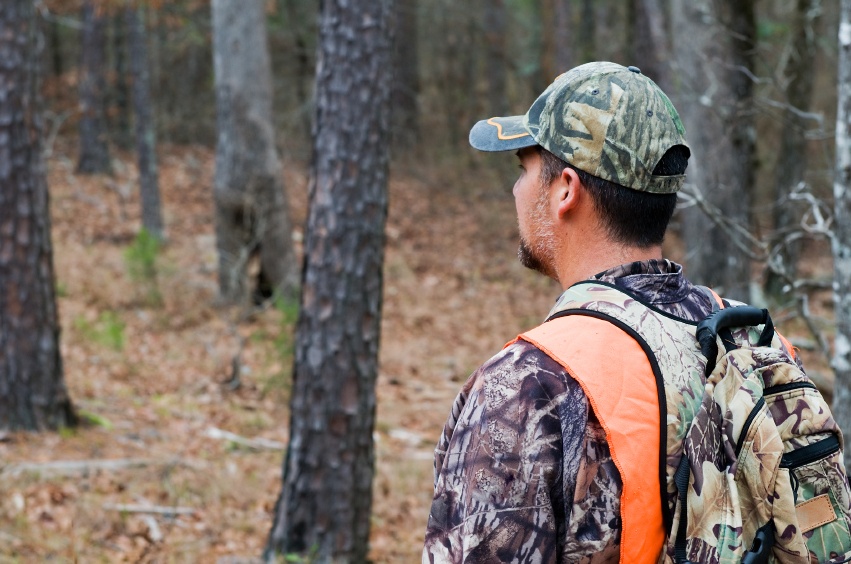 ---
Savannah, GA—Trial continues in Chatham County State Court in the med mal case of a Savannah cardiologist who allegedly failed to properly warn a patient regarding strenuous activities following surgery, which resulted in an accident that left the patient paralyzed from the chest down. Shane Berryhill and Pamela Berryhill v. Dale Daly MD et al. (STCV1102180)
According to attorneys' statements and evidence presented in the case, Shane Berryhill suffered a fractured back and other injuries on October 20, 2009, when he fell from a deer stand approximately 20 feet to the ground while hunting. Less than one week prior to the accident, Dr. Daly performed a heart catheterization on Daly, followed a day later by an angioplasty and the insertion of a stent.
The parties agree that the actual surgery performed by Dr. Daly was successful and did not cause Berryhill's accident. Instead, Berryhill contends that he fainted in the deer stand as a result of the combination of medications he was taking, causing the fall, and that Dr. Daly failed to provide him with the appropriate advice and warnings regarding his medications or his activities.
According to Berryhill's attorney, Brent Savage, Berryhill consulted his primary care physician in early October 2009, after feeling ill. That physician prescribed Vaseretic (which actually contained two separated medications) for high blood pressure and referred Berryhill to Dr. Daly. The physician met Berryhill in his office, then admitted him to the hospital for a catheterization that was performed on October 14. The catheterization revealed significant blockage in the arteries, and Dr. Daly performed an angioplasty and installed a stent the next day. Berryhill was discharged from the hospital on October 16.
In his opening statement, Savage criticized Dr. Daly's prescribing a third blood pressure medication, Byastolic, in addition to the two the two medications contained in Vaseretic. In Savage's view, the Byastolic was not needed, since Berryhill's blood pressure was already under control with Vaseretic. However, Byastolic slowed the patient's heart rate and was known to cause lightheadedness and dizziness, especially upon exertion, such as the effort involved in climbing a 20-foot ladder to the deer stand. Savage stated that Dr. Daly never warned Beryhill about the possible side effects from Byastolic and also dispensed the Byastolic to Berryhill in the form of drug rep samples that contained no warnings whatsoever.
Savage also stated that Dr. Daly failed to warn Berryhill properly about strenuous activities following what he termed "minimally invasive" surgery. According to Savage, Dr. Daly met with Berryhill after the catheterization, at which time he advised Berryhill to avoid strenuous activities for 24 hours. However, the physician never met with Berryhill following the angioplasty, instead having nurses give Berryhill instructions. Savage called the various instructions Berryhill received as "inconsistent," but stated that Dr. Daly never in person placed limitations on Berryhill's activities or proscribed Berryhill from strenuous activity by the time he went hunting.
Savage was especially critical of Dr. Daly's interactions with Pamela Berryhill, Shane's wife, who discussed his postoperative care. "Pam Berryhill, who has a recollection of talking to Dr. Daly on the afternoon of the 15th when her husband was in recovery, said 'Three blood pressure medicines?' Dr. Daly will tell you that never happened but 'I did talk to her and I don't make a note of it.' … [Dr. Daly says] she never asked me about the third blood pressure medication but if she had, if she had the presence of mind to ask me because that's the patient's duty, they say, you got to ask me questions, if I had been asked that I would have told him that there was a chance of lightheadedness when you're moving from sitting to standing but she forgot to ask me those questions."
In his opening statement, Dr. Daly's attorney, Wiley Wasden called the angioplasty life-saving major surgery and took exception to Savage's description of the warnings and advisories Berryhill received. Wasden said that after the catheterization Dr. Daly knew that he would see Berryhill again so there was no need to give him advisories about the angioplasty at that time.
Wasden described the nature of the advisories Dr. Daly gave Berryhill at that time: "He focuses on the key issues. He doesn't go to the Internet and print up 500 pages from all these web sites you're going to hear about and give it to these poor people… You've seen the ads on television; you'll see they advertise aspirin and in a 30-second ad they'll tell you 10 seconds you should take aspirin and in the next 20 seconds all the things that can go wrong… Dr. Daly is dealing with a life threatening condition. He's got a man who's being told for the first time he's got a 99 percent blockage of his artery. Mr. Berryhill and his wife are scared to death and he's trying to explain to them this is what you need done and these are the big risks you should worry about. He focused on the true risks before the surgery."
As far as the discharge instructions were concerned, Wasden said Dr. Daly went over the instructions with Berryhill after the angioplasty and discussed Berryhill's activities. At that time, he gave Berryhill instructions that clearly stated no strenuous activity for one week. The earlier instructions he had given Berryhill concerned the catheterization only, not the angioplasty, as Dr. Daly informed Berryhill. Further, when the nurse gave Berryhill discharge instructions, she discussed limitations on his activities and risk factors and Berryhill acknowledged he understood them. Further, even if Berryhill were confused, both Dr. Daly and the nurses both told him to call.
Wasden also denied that Dr. Daly gave Berryhill Byastalic for blood pressure. Instead, Berryhill reported experiencing chest pain before the catheterization, and Dr. Daly gave Berryhill some samples of Byastolic in the office to ensure that Berryhill did not have a heart attack before the catheterization could be performed. After the angioplasty, Dr. Daly noted that the combination of medications was working, so he decided to continue having Berryhill take them, because Berryhill would need to continue taking medication in the future to control his blood pressure. Wasden also contended that the warnings Savage referred about Byastolic originated on an Internet site, but that, to the contrary, the American Heart Association and the American College of Cardiology had recommended using a beta blocker such as Byastolic in conjunction with an ACE inhibitor like Vaseretic for Berryhill's condition.
The trial is expected to continue for the remainder of the week. CVN will have gavel-to-gavel coverage of the trial available when it concludes. Steve Silver can be reached at ssilver@cvn.com.
---
Related information:
Attorneys involved in the case include Brent Savage of Savannah's Savage, Turner, & Pinckney for Plaintiffs, Wiley Wasden of Savannah's Brennan, Wasden, & Painter for Defendants Dale Daly MD and Savannah Cardiology PC, and Sarah Akins of Savannah's Ellis, Painter, Ratterree & Adams for Defendant Walgreen Company.
Watch on-demand video of the trial as soon as it becomes available.
Not a Subscriber? Learn more about CVN's unparalleled coverage of top Georgia trials.