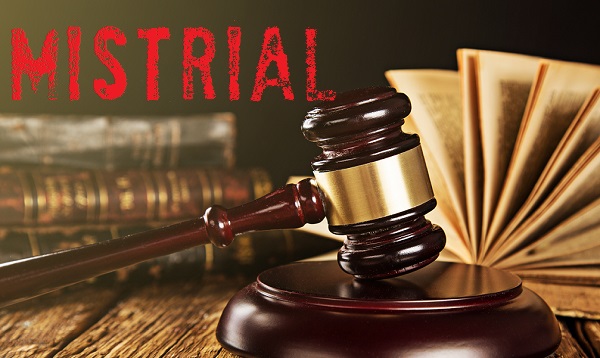 Thomson, GA—In-court references to a witness's disputed military record led McDuffie County Superior Court Judge Homer Hinesley to declare a mistrial late Thursday afternoon in a suit brought by a motorcyclist who claimed his ankle was shattered by a drunk driver. Ulysses Rodney Anderson v. Brian Preston Hensley, 14CV0199.
The mistrial came in the third day of Rodney Anderson's suit against Brian Hensley for injuries Anderson says he suffered after Hensley struck Anderson's motorcycle with his pickup truck. Hensley, who was cited for DUI, allegedly drove away from the scene briefly, running over Anderson's ankle and breaking at least three bones in the process.
Judge Hinesley ordered the mistrial after a dispute arose surrounding the military record of defense witness Jesse Bowman, who was at the scene of the accident and stated that Anderson had been driving dangerously before the collision. During arguments over an objection to Bowman's testimony, Anderson's attorney, Joeseph Neal, referred to citations related to Bowman's military history, which Hinesley had previously excluded.

"It was an extremely heated and contentious trial," Neal said after the judge's decision, noting that the defense raised objections throughout the three days of proceedings.
In court documents submitted prior to trial, Neal claimed that questions concerning Bowman's military record, including whether he received a Purple Heart that he had listed on a public job application, affected the credibility of Bowman's testimony. However, Judge Hinesley had strictly limited evidence surrounding Bowman's record.
Hensley's attorney, Charles Mayers, could not be reached for comment.
The case will likely be scheduled for retrial in March.
---
Related Information.

Attorneys involved in the case include: Joseph R. Neal, Jr., representing plaintiff Rodney Anderson, and Charles Mayers, representing defendant Brian Hensley.
CVN will feature gavel-to-gavel video of the trial as soon as it becomes available.
Not a Subscriber?
Learn more about CVN's unparalleled coverage of top Georgia trials.