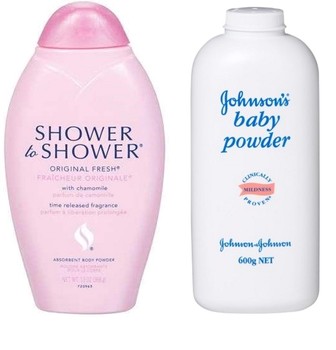 New Brunswick - Jury selection is underway in the first New Jersey state court lawsuit to go to trial claiming asbestos in Johnson & Johnson's popular talcum powder-based products caused mesothelioma, and Courtroom View Network will webcast the full trial from opening statements forward.
Opening statements are scheduled for Tuesday, January 16th in Middlesex County Superior Court before Judge Ana Viscomi in the first trial the New Jersey-based company faces in its home state over the alleged dangers of asbestos in personal hygiene products like Johnson's Baby Powder and Shower to Shower.

The case will be closely followed by attorneys across the country, after J&J secured a defense verdict last December in California at the first case to go to trial over a supposed link between J&J's talc products and mesothelioma.

That case and this pending trial represent the start of a potential new front in talc-related litigation for J&J, after juries in Missouri and California returned numerous multi-million verdicts in favor of women claiming that use of J&J's talc-based products on their genitals caused ovarian cancer.

Unlike those cases, the current trial in New Jersey will involve claims that inhaled talc powder contained asbestos fibers that lodged in the lungs and caused mesothelioma, a deadly form of cancer that forms in the lining around the lungs and is often linked to asbestos exposure.

CVN also webcast and recorded the previous J&J talc mesothelioma trial in California, in addition to the ovarian cancer talc trials in both California and New Jersey.

Plaintiffs claim J&J knew for decades that the talc used in their hygiene products contained asbestos but failed to warn consumers in order to protect sales of popular brands. J&J maintains that their products never contained asbestos, and that evidence to the contrary is based on faulty testing methods.

The plaintiffs' team includes Joseph Satterly of the California-based firm Kazan McClain Satterley & Greenwood, and Moshe Maimon out of Levy Konigsberg LLP's New York office.

Satterly is fresh off a trial win in another talc powder mesothelioma case. In December he secured a $22 million verdict against Imerys Talc America, Inc. and Vanderbilt Minerals, LLC in California state court. The verdict included a $4.6 million punitive verdict against Imerys, which is also J&J's talc supplier.

J&J is represented by Drinker Biddle & Reath LLP.

After opening statements take place on the 16th, the trial is scheduled to run through the end of February, and CVN will be present to record and webcast the full proceedings.

The case is Stephen Lanzo III and Kendra Lanzo v. Cyprus Amax Minerals Co., et al., docket number MID-L-7385-16 in the Superior Court of New Jersey for Middlesex County.

Email David Siegel at dsiegel@cvn.com