---
Atlanta—A Fulton County Superior Court jury issued a verdict against an Atlanta Metropolitan State College student who was injured when she slipped and fell in a puddle of water in a classroom building. Desiree Lee v. Board of Regents of the University System of Georgia (2012CV225353).
According to her testimony at trial, Desiree Lee, an Atlanta Metropolitan student, was going to her English class on July 26, 2011. She had just exited an elevator in the classroom building when she slipped in a puddle of water, fell backwards, and hit her head on the floor. She reported that she did not see the puddle prior to the accident and had no idea how large it was. Lee was taken in an ambulance to Grady Hospital, and received medical treatment for her injury both in the emergency room and in subsequent months. Because Atlanta Metropolitan is a state university, she filed the current negligence suit against the Board of Regents.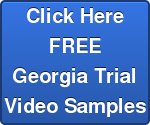 At the trial, Lee's attorney Andrew Kiehle questioned several witnesses associated with the college in regard to the school's safety and maintenance policies. Antonio Long, the campus police chief, testified that the college did not have a specific written safety policy regarding slip-and-fall incidents, and the school's general policies regarding injury treatment pertained to police matters such as assaults or traffic accidents. He added that his office did not conduct any follow-up investigation in regard to Lee's accident. Long acknowledged that the school had video cameras in the classroom building corridor, but the footage from the day of the accident was not saved because the college only saved footage that might be evidence in a criminal case, not a standard slip-and-fall incident.
Keith Williams, the Director of Plant Services at the college, testified that the school followed two industry standard custodial manuals in regard to maintenance procedures. According to Williams, custodians did not keep individual log books of their activities, but they were given work schedules to follow. However, the schedules were somewhat flexible because some rooms might be occupied at the time originally scheduled for cleaning. As a result, a custodian's exact work route through the classroom building might change from day to day. He added that that custodians did not do any mopping during the day. During a typical day shift, there would be four custodial people responsible for all the activity on the 400,000 square foot campus.
Williams further testified that his office did not monitor the content of the video cameras in the classroom building. When asked how he knew if custodians were doing their job as scheduled, Williams replied that if any rooms were not cleaned as scheduled, people would notify his office and complain.
After Lee rested her case, Assistant Attorney General Ron Boyter, representing the Board of Regents, moved for a directed verdict on the ground that Lee had failed to demonstrate that the college had no policies and procedures in regard to inspecting the classroom building. In his view, the testimony "is very clear that there are policies in place … they're told what to do, what procedures to go through. They follow industry standards. There's a work order that tells them where they're supposed to go… they follow up on it to make sure they're doing their job. Nothing in the case law requires that to be written down."
In Andrew Kiehle's view, however, "there is no policy in place because there is no written policy in place… I don't think a policy is a policy unless it's in writing. Testimony from a witness is for a jury to decide… Testimony is testimony; a document is a document. There is no document, no policy showing what their policy is."
Judge Tom Campbell reserved his ruling on the defense motion, and the defense proceeded with its case.
The primary defense witness was Janniece Perdue, the custodian on duty in the classroom building on the day of the accident Perdue testified that any time she would go through an area of a building, she was required to police the area to ensure there was no debris or any spills on the floor. At the time of the accident, she was cleaning a classroom down the hall from the spot where Lee fell. Perdue stated that she had passed through the area where Lee fell about approximately 15 minutes earlier before entering the classroom and beginning her cleaning.
Perdue said she received a call on the radio she carried, notifying her of the accident. She went into the hallway and saw Lee lying on the ground with several people around her. She noticed a puddle of water about three feet wide in the area. Perdue then took the elevator to another floor to get wet floor signs and a mop bucket and then returned to clean up the spill.
After the trial, Andrew Kiehle told Courtroom View Network that, in his view, the key to the jury's eventual decision was probably Janniece Perdue's testimony that she had been in the area of the puddle approximately 15 minutes earlier. Representatives for the defense were unavailable for comment.
---
Related information:
Attorneys involved in the case include Andrew Kiehle of Kiehl Law Group of Atlanta for Desiree Lee and Jared Campbell and Ron Boyter of the Attorney General's Office for the Board of Regents.
Not a Subscriber?
Learn more about CVN's unparalleled coverage of top Georgia trials.