---
Fayetteville, GA—Augustine Nworah's automobile repair business allegedly failed after his landlord Lana Infante towed away some of his customers' cars during a dispute over unpaid rent. Nearly eight years later, his case against Infante and her property manager Deanna Davis also failed when Fayette County Superior Court Judge W. Fletcher Sams directed a verdict in favor of the defendants. Augustine Nworah v. Deanna Davis and Lana Infante (2009V-1108)
According to statements and evidence introduced in court, Nworah entered into a multiyear lease with Infante on May 1, 2007 for a facility in which to conduct his auto repair and sales business. The lease allowed Nworah to use ten parking spaces on the property for business purposes. The first year's rent was $1,000 a month, with a 10% late fee.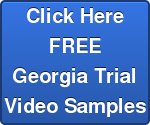 After the lease was signed, Nworah was late in paying the rent on multiple occasions, resulting in late fees. On September 14, 2007, Nworah had not paid the full amount of rent owed by that time, including late fees. On that date, Infante contacted a wrecker service that towed from the property several vehicles owned by Nworah and his customers.

Nworah's attorney, Larry Stewart, acknowledged in his opening statement that the lease contained a provision that allowed Infante to tow Nworah's cars away if he did not pay his rent. However, in Stewart's view, that provision conflicted with other contractual provisions that gave Nworah additional time to pay past due rent, subject to late fees. By towing the cars, Stewart said Infante was literally "taking the engine out of the business… Instead of waiting to get paid like he told them he would and they promised, they took away his business, they took away every car he had."

Defense attorney Tracy Waldop contested Stewart's account of the towing of the vehicles. She stated that Nworah was in fact using more than the ten parking spaces allowed under the lease and that Infante had warned him and other tenants not to occupy more than the entitled number of spaces. She continued: "When Jen Rose Properties [the name under which Infante was doing business] came back to the property that night, the only person that had not removed his cars was Mr. Nworah. And so they started towing. ... They only took down to his limit that he was allowed in the lease."

In granting a directed verdict in the case, Judge Sams did not reach many of the issues raised by the attorneys in their opening statements. Instead, he based his decision on the results of a dispossessory hearing to evict Nworah that was held in Magistrate's Court several months after the vehicles were towed. In Judge Sams's view the judgment in the dispossessory hearing was res judicata regarding Nworah's subsequent lawsuit.

When contacted by CVN, Larry Stewart expressed his disagreement with the judge's decision and his intention to file a motion for a new trial. In Stewart's view, the dispossessory action was filed in the name of Jen Rose Properties, but, at the time, Lana Infante had not incorporated and was doing business as a sole proprietor. Stewart believes that, under Georgia law, the judgment obtained by Jen Rose in the dispossessory action thus was void.

Attorneys for the defense were unavailable for comment at the time of this article.
---
Related information:
Attorneys involved in the case include Larry Stewart of Lawrenceville's Larry Stewart and Associates for Augustine Nworah, and Tracy Waldrop of Fayetteville's Waldrop and Trite, representing the defendants.
Watch on-demand video of the trial as soon as it becomes available.
Not a Subscriber? Learn more about CVN's unparalleled coverage of top Georgia trials.