---
Atlanta—Fulton County State Court Judge Diane Bessen declared a mistrial when the jury was unable to reach a verdict in a medical malpractice case involving a woman who suffered permanent nerve damage following spinal fusion surgery. The plaintiff, Terri Hendrix, had alleged over $4 million in special damages in the case. Terri Hendrix and Mike Hendrix v. Herschel Beker, M.D., and Resurgens, P.C. (13EV016515).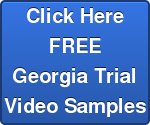 According to testimony and statements in the case, on September, 22, 2011, Dr. Herschel Beker performed a spinal fusion on Hendrix to alleviate chronic back and leg pain on her right side. In performing the surgery, Dr. Beker used a device called a rongeur that removed a portion of one of Hendrix's spinal discs. However, at least one of the nerves in Hendrix's spine was injured during the surgery, resulting in permanent damage.
Hendrix's attorney, Jay Lukowski, contended that Beker committed professional malpractice when he avulsed (tore) one of the lumbar nerves near the area of the surgery, resulting in severe pain and the partial loss of use of Hendrix's left leg. During her testimony, Hendrix also stated that she began suffering bladder problems immediately after the surgery that eventually resulted in her needing to use a catheter daily in order to urinate. Lukowski contended that Beker negligently damaged some of Hendrix's sacral nerves during the surgery as well, which caused the bladder problems.
Dr. Raymond Jacob, a neurosurgeon who was Hendrix's expert witness, testified that the rongeur Dr. Beker used must have gone beyond the area of the spinal disc itself and penetrated the adjacent dural sac in which the spinal nerves were located. The rongeur then avulsed the spinal nerves. He felt Dr. Beker was negligent because he could not properly see the area in which he was operating and he failed to keep his surgical instrument under control. Jacob thought that both Hendrix's leg and bladder problems were caused by the nerve damage resulting from Dr. Beker's negligence.
Both Dr. Beker and his expert witness, orthopedic surgeon Dr. James Malcolm, testified that damage to the lumbar nerve such as what Hendrix suffered was a known complication of the type of surgery that Beker performed. Beker denied damaging Hendrix's sacral nerves during the operation, and Malcolm agreed, pointing out that the sacral nerves were over an inch away from the lumbar nerve that was damaged. Malcolm also said there was no evidence that Beker couldn't visualize the area in which he was operating.
According to defense attorney Paul Weathington, the injury to Hendrix's lumbar nerve was "unavoidable" and an "acceptable complication of the surgery." He also denied that Hendrix suffered any damage to her sacral nerves, pointing out that various medical reports in the months after the surgery indicated Hendrix could urinate normally. "They desperately want to win the issue of [sacral] nerve injury… It's to prove that Dr. Beker injured more than this [lumbar] nerve which we contend was unavoidable. It's to prove that he got into the central area of the canal where they maintain these [sacral] nerves are. They desperately want you to believe that there was a [sacral] injury and they can't win the case if you don't believe that."
In his closing statement, Lukowski countered by pointing out that Hendrix, her husband, and her mother all testified that she began experiencing urination problems immediately after the surgery and that those problems never went away. Lukowski stated, "Coincidence. That's what the defense wants you to believe. That this is nothing but a great big coincidence, that miraculously Terri's better; now she's worse." He further noted that Hendrix's treating physician and a consulting urologist also gave their opinions that Hendrix's bladder problems resulted from the surgery.
Attorneys for the parties could not be reached for comment.
CVN will provide on-demand footage of the trial as soon as it becomes available.
---
Related information:
Attorneys involved in the case include Jay Lukowski and Louise Meller of Atlanta's Kaplan and Lukowski, as well as Evan Altman of Atlanta, for the plaintiffs, and Paul Weathington and Heather McGrotty of Atlanta's Weathington Smith representing the defendants.
Watch on-demand video of the trial as soon as it becomes available.
Not a Subscriber? Learn more about CVN's unparalleled coverage of top Georgia trials.