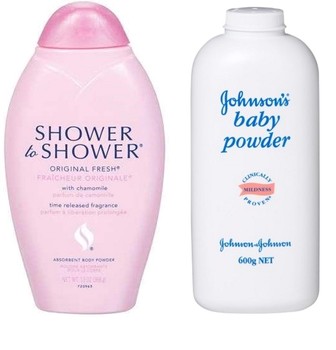 St. Louis — The next trial in Missouri state court over the alleged cancer risks from Johnson & Johnson's talcum powder-based personal hygiene products begins next week, as the company hopes to follow up on its first defense verdict in a rapidly expanding batch of similar cases.
Opening statements are set to begin on April 10 before Judge Rex Burlison, the same judge who presided over the four previous talcum powder trials in St. Louis. Plaintiffs won three of those cases, saddling J&J with nearly $200 million in damages and spawning thousands of additional lawsuits throughout the country, but J&J's win in March indicates additional trials lie ahead before the striking of any potential large-scale settlement.
Courtroom View Network will provide a live, gavel-to-gavel webcast of the trial from opening statements forward.
This latest trial involves allegations from Lois Slemp, a 61-year-old Virginia woman, that over four decades of using Johnson & Johnson's baby powder and Shower to Shower on her genitals caused her to develop ovarian cancer. Missouri law allows for lawsuits like these filed by out-of-state residents, which has turned St. Louis into the nationwide hub for talc cases and also drawn scrutiny from conservatives in the Republican-controlled state legislature.
Plaintiffs accuse J&J and their mineral supplier Imerys Talc America of failing to warn consumers about a supposed link between talcum powder use and ovarian cancer, but the companies maintain those arguments are based on flawed and outdated science, and that talcum powder is no more carcinogenic than red meat or coffee, neither of which carries any warning labels.
RELATED: Click here for exclusive analysis of talcum powder expert testimony from Innovative Science Solutions
In March J&J notched their first jury win in a talcum powder case. It was a defense pick, meaning J&J selected it as a bellwether out of the thousands pending in St. Louis due to a fact set they considered favorable to them. Slemp's case is another defense pick. This trial was originally scheduled to be a plaintiff pick, but Slemp's deteriorating health required an expedited trial date, according to her attorneys.
Slemp's trial will be closely watched, as attorneys throughout the country representing talc plaintiffs try to determine if J&J's win was an isolated, case-specific victory, or if they finally cracked the code to sway a jury in these emotionally charged and highly publicized cases after three consecutive state court losses.
A lone federal trial in 2013 resulted in a negligence finding against J&J but no award of damages.
Besides being a defense pick, the previous trial had other distinguishing factors that made it stand out from earlier trials in St. Louis. The plaintiff's attorney fell ill during his opening statement, causing his co-counsel to unexpectedly have to deliver the plaintiff's opening days later before a newly selected jury. J&J also brought in new lead defense counsel, which they also did at the past two trials, so plaintiff attorneys will be looking to see if Proskauer Rose LLP's Bart Williams returns to go for a second win, or if J&J will make more adjustments to their trial team.
Regardless of the outcome in Slemp's case, there will be a flurry of activity in various talc-related cases over the coming months. In May a Missouri appeals court will hear oral arguments in a challenge to the $70 million verdict reached in the first St. Louis talc trial last year.
Last month the judge presiding over the consolidated talc docket in California held a "science day" hearing (webcast and recorded by CVN), and in June she will convene a 5-day "Sargon" hearing, California's equivalent of a Daubert proceeding to determine the admissibility of expert witness testimony.
This could be as significant as a trial itself, after a New Jersey state court judge in October nixed testimony from two key expert witnesses for the plaintiff, scuttling what was set to the first talcum powder trial in the state. That decision remains on appeal.
Depending on the outcome of the June hearing, a bellwether trial is scheduled for July in Los Angeles, along with another trial scheduled that same month in Washington D.C. Superior Court, and additional trials are also scheduled for later this year in St. Louis.
The current trial is captioned Valerie Swann, et al. v. Johnson & Johnson, et al. case number 1422-CC09326-01 in Missouri's 22nd Judicial Circuit Court.
Email David Siegel at dsiegel@cvn.com