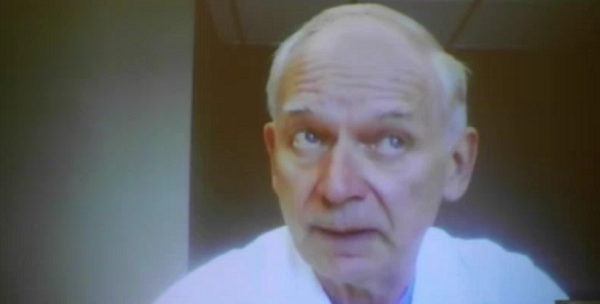 Dr. Eugene Mark testifies via videoconference about the likelihood Pablo Gonzalez Sr.'s mesothelioma was caused by asbestos.
---
Miami—As trial in a wrongful death suit against heavy equipment manufacturer Caterpillar Inc. and parts maker Dana Co. LLC entered its second week, a Harvard physician testified that decades of asbestos exposure likely caused the cancer that killed a South Florida mechanic.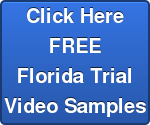 Dr. Eugene Mark, a pathologist at Massachusetts General Hospital, told jurors that malignant mesothelioma, the disease Pablo Gonzalez Jr., claims killed his father, Pablo Gonzalez Sr., is more likely to be caused by inhaling microscopic asbestos fibers than to develop from another reason.
"I think that opinion would be held by almost anybody, any physician and occupational person in the world. They would argue whether (60-90%) are caused by asbestos, but nobody is going to say that asbestos is not (an) important (cause)."
The elder Gonzalez repaired heavy equipment for decades, including brakes and gaskets on Caterpillar vehicles with parts manufactured by Dana. He was 79 when he died in 2011 from mesothelioma. His son claims asbestos dust exposure from brakes made and used by the two manufacturers caused his father's death. The defendants contend that there is no definitive link between asbestos exposure and the elder Gonzalez's disease.
Appearing via video conference, Mark described tissue samples he said showed the elder Gonzalez suffered from diffuse malignant mesothelioma. Mark then detailed brake mechanics' general risk of the disease from exposure to chrysotile asbestos present in some brake dust.
On cross-examination, Mark acknowledged documented mesothelioma cases that were not linked to asbestos exposure. He contended, however, that lack of detailed work histories likely meant some of these documented, idiopathic cases were possibly still caused by asbestos exposure unknown to the patient.
Trial in the case will continue into next week.
Neither the parties' attorneys nor their representatives could be reached for comment.
---
Related Information
Janpaul Portal and Marc Kunen, of The Ferraro Law Firm, represent Pablo Gonzalez Jr. Jose Gaitan, of The Gaitan Group PLLC, and Timothy Ferguson, of Foley & Mansfield PLLP,represent Caterpillar Inc. James Powers, of Wilson Elser Moskowitz Edelman & Dicker LLP, and Evelyn Davis and Catherine McCormack, of Hawkins Parnell Thackston & Young LLP, represent Dana Co. LLC.
Watch gavel-to-gavel coverage of Gonzalez v. Caterpillar.
Click here to read more about the case.
Not a subscriber?
Learn how you can watch CVN Florida's unparalleled coverage of the state's key trials.