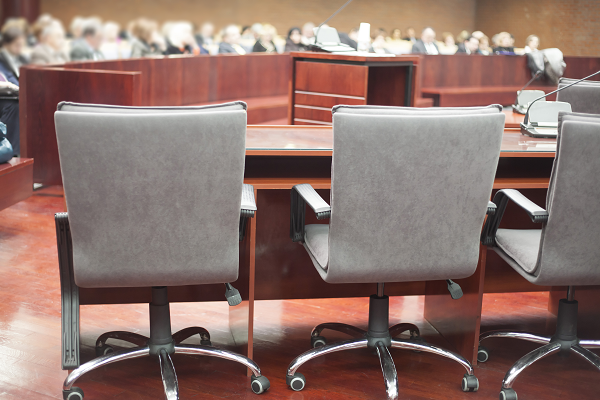 Trial was scheduled to begin Monday in Gwinnett County State Court in an auto collision suit involving a Georgia Power truck that injured two people.
---
Lawrenceville, GA– Trial was to begin today in a suit stemming from a 2010 collision with a Georgia Power vehicle that left two motorists seriously injured. Sandra Juarez and William Villacorta v. Georgia Power Company and Cassandra Jeyeun Kim a/k/a Kim Cassandra, 11-C-09903-S1.
Sandra Juarez and William Villacorta claim a Georgia Power truck, driven by Cassandra Kim, struck their car from behind as Juarez slowed to make a left-hand turn. Plaintiffs claim the truck was going about 40 mph when it hit their car, injuring both Juarez and Villacorta.
Police at the scene cited Kim for following plaintiffs' vehicle too closely.
Attorneys for the parties could not be immediately reached for comment.
CVN will update the case as it progresses.
---
Related information:
Attorneys involved in the case include Joseph Fried of Atlanta's Fried Rogers Goldberg, representing the plaintiff and Scott Farrow, of Atlanta's Troutman Sanders, representing the defense.
Not a Subscriber?
Learn more about CVN's unparalleled coverage of top Georgia trials.