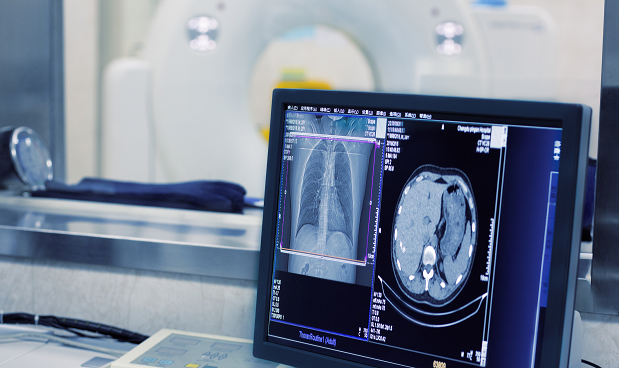 Stock image.
---
Atlanta—Trial is scheduled to begin Monday against a pair of Georgia doctors accused of failing to discover a patient's kidney cancer in time to save his life. Moradov v. Hill, et al, 14EV000806H.
Shlomo Moradov, 51, died from kidney cancer-related complications in May 2015, three years after being diagnosed with the disease, which had already spread throughout his body, according to court documents.
Moradov's mother and the executor of his estate claim Dr. Brian Hill, a urologist with Urology Specialists of Atlanta, and Dr. William Bottoms, a radiologist with Atlanta Radiology Consultants P.C., are responsible for Moradov's death because they failed to follow-up on suspicious findings in a 2009 CT scan of Moradov's kidneys. If appropriate follow-up tests and treatment had been ordered, plaintiffs contend, Moradov's cancer could have been stopped before its spread.
The doctors contend their 2009 treatment was appropriate under the circumstances because the CT scan showed Moradov suffered from a kidney stone, which would reasonably have explained his abdominal pain, while imaging indicated Moradov's cysts were benign at the time.
The trial, which is expected to last about a week, matches up attorneys from two of Atlanta's leading medical malpractice firms: Henry Spiegel Milling, for the plaintiffs and Huff Powell & Bailey, for the defendants.
CVN will cover the trial via its news page and will provide gavel-to-gavel video as soon as possible after the verdict.
Email Arlin Crisco at acrisco@cvn.com.
Related information
The case is Moradov v. Hill, et al., 14EV000860H, in the Fulton County State Court, before Judge Eric Richardson.
According to the case's pretrial order:
Philip Henry, of Henry Spiegel Milling, represents plaintiffs Tziporah Moradov and Ezra Cohen.
M. Scott Bailey, Erica S. Jansen, and Bailey Sabulis, of Huff Powell & Bailey, represent Dr. William Bottoms and Atlanta Radiology Consultants, P.C.
Huff Powell & Bailey's Daniel Huff and Michael Frankson represent Dr. Brian Hill and Urology Specialists of Atlanta, LLC.