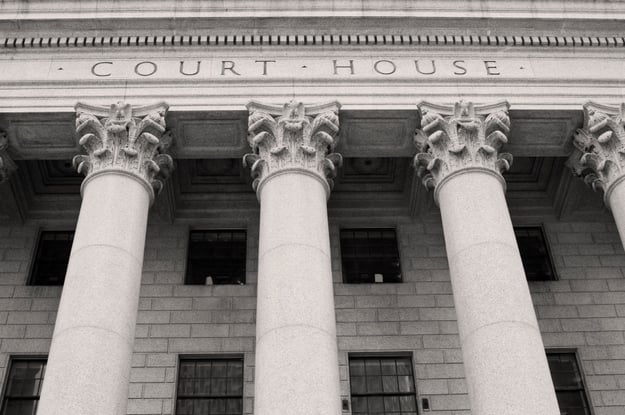 Stock image.
---
Tallahassee, FL—A Florida state appeals court last month upheld an $11 million verdict against tobacco giant R.J. Reynolds for the throat cancer that took a former smoker's larynx.
The decision by Florida's First District Court of Appeal affirmed a 2015 award to Florence Monroe, 72, who started smoking at 14 and continued until her 1993 throat cancer diagnosis. Monroe, whose voice box was removed because of the cancer, claims Reynolds' participation in a decades-long scheme to hide the dangers of smoking hooked her on cigarettes and ultimately caused her cancer.
The Gadsden County jury, in Florida's Second Circuit, awarded Monroe $11 million in compensatory damages but declined to award punitives in the case.
CVN recorded the trialas part of its extensive tobacco litigation coverage.
The Monroe case is one of thousands of Engle progeny cases in Florida, which stem from a 2006 state supreme court decision decertifying Engle v. Liggett Group Inc., a class-action tobacco suit originally filed in 1994. Although the state's high court ruled that so-called Engle-progeny cases must be tried individually, it found plaintiffs could rely on certain jury findings in the original case, including the determination that tobacco companies had placed a dangerous, addictive product on the market and had conspired to hide the dangers of smoking through much of the 20th century.
The appeals court, including Justices Ross Bilbrey and Harvey Jay, III, affirmed the verdict against Reynolds without eleaboration. However, Justice T. Kent Wetherell II, dissented on the damage award, writing the case should be remanded for remittitur or a new trial "in line with the awards in other Engle progeny cases involving plaintiffs with laryngeal cancer."
Wetherell concurred with the remainder of the court's decision.
Email Arlin Crisco at acrisco@cvn.com.
Related Information
Read about the trial and the $11 million verdict.
Not a subscriber?
Learn how you can watch CVN's unrivaled tobacco litigation coverage.