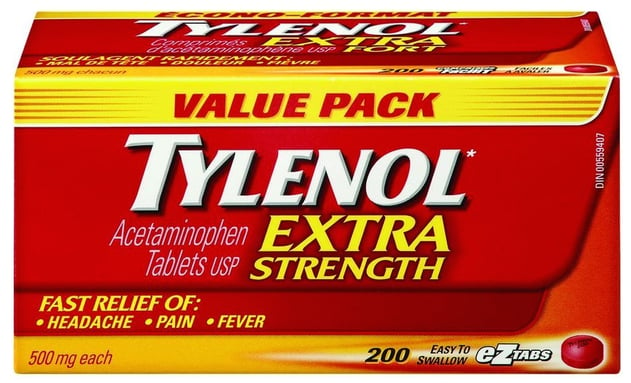 Atlantic City — The first case to go to trial over claims that Johnson & Johnson subsidiary McNeil Consumer Healthcare failed to give adequate warnings about the risks of taking high doses of Tylenol began Monday in New Jersey state court, in a woman's suit alleging she suffered liver damage after taking the best-selling over the counter painkiller.
Plaintiff Regina Jackson claims she had to be hospitalized with elevated liver enzymes after accidentally taking more than the recommended dose of Extra Strength Tylenol for a few days. Acetaminophen, the chief ingredient in Tylenol, poses few health risks when taken in small amounts, but excessive doses can cause potentially fatal liver damage. Jackson alleges McNeil knew about the drug's dangers while continuing to pitch it to consumers as safe.
The trial is being closely watched, with over 200 similar suits pending in state and federal court, with most centralized in multidistrict litigation being overseen by U.S. District Judge Lawrence F. Stengel in Pennsylvania. A bellwether trial in the MDL, in which plaintiffs plan to pursue unlimited punitive damages, is scheduled for October 26, according to court records.
Video of the state court case is being recorded and webcast gavel-to-gavel by Courtroom View Network.
The current trial could also lay bare efforts by McNeil and J&J to fight increased regulation of acetaminophen by the U.S. Food & Drug Administration. Despite studies showing the drug to be the leading cause of acute liver failure in the United States, the FDA has not issued regulations for the safe use of the drug since beginning hearings on the issue 38 years ago.
In 2009 the FDA began considering reducing the daily recommended dose of acetaminophen and requiring a prescription for extra strength versions of the drug, an effort Jackson's attorneys claim McNeil resisted, because it would significantly reduce the company's profits from the over-the-counter medication. Tylenol sales generate over $400 million each year for McNeil, Jackson's attorneys argued in court.
Over 1,500 hundred Americans died from acetaminophen overdoses in the last 10 years, according to ProPublica, but McNeil has consistently fought against more stringent dosage restrictions or warning labels. The current recommended dose limit is eight extra strength pills per day, but according to ProPublica studies have shown that as few as two pills per day taken for extended periods can cause liver damage.
The trial before Superior Court Judge Nelson C. Johnson is expected to last for between and six weeks. CVN's video coverage commenced with the start of witness testimony, and will continue for the duration of the trial, including closing arguments and the verdict.
An attorney for Jackson declined to comment on the case, and representatives for J&J did not respond to inquiries from CVN.
The case is Regina Jackson v. McNeil Consumer Healthcare, et al., case number ATL-L-880-13, in the Superior Court of New Jersey in Atlantic County.
Jackson is represented by Christopher Tisi of Ashcraft & Gerel LLP, R. Clay Milling of Henry Spiegel Milling LLP and by Moshe Horne of Seeger Weiss LLP.
The defendants are represented by Michael Hewes, Taylor Mayes and G. Brian Jackson of Butler Snow LLP and by David Kott of McCarter & English LLP.
E-mail David Siegel at dsiegel@cvn.com
Related coverage:
High-Stakes Suit Over J&J's 'Prosima' Pelvic Mesh Goes To Trial In Texas
Click here to check out other product liability trials in CVN's one-of-a-kind video archive.