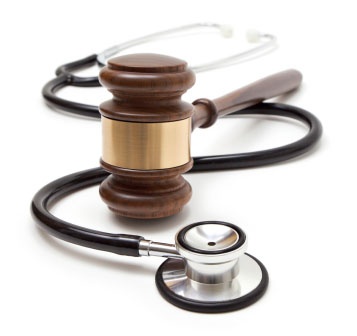 Dallas
—
A state court jury heard opening statements Tuesday in the first case to go to trial over allegations that Johnson & Johnson subsidiary Ethicon Inc.'s Gynecare Prosima Pelvic Floor Repair System was defectively designed and severely injured a woman who had the mesh implanted to treat pelvic organ prolapse.
To date Ethicon has only taken five other pelvic mesh cases to trial out of more than 70,000 suits pending against mesh manufacturers in state and federal court throughout the country, with juries awarding plaintiffs' verdicts on four of those occasions. The current case also marks the fourth time video of a pelvic mesh trial will be webcast live by Courtroom View Network, after the first Ethicon mesh trial was recorded in 2013, along with a trial against Boston Scientific Corp. in 2014 and another Ethicon trial earlier this year.
Plaintiff Carol Cavness sued Ethicon in 2014 after having the Prosima device implanted to treat pelvic organ prolapse, a condition which occurs when muscle weakness causes organs to drop from their usual positions in the abdomen. She claims to have experienced pain, infection, scarring and incontinence since the implantation in 2012, and alleges that Ethicon failed to provide adequate warnings about the mesh's potential side effects.
That same year Ethicon halted sales of the Prosima amidst mounting suits over the device and increasing scrutiny from the U.S. Food & Drug Administration.
Ethicon knew the mesh used in the Prosima could prompt an immune system response that would cause degradation of pelvic tissue, according to Cavness' suit, but they withheld information about the risks associated with the device while continuing to market is as "safe and effective."
"Contrary to the representations and marketing of defendants J&J and Ethicon, the pelvic mesh products have high failure, injury, and complication rates, fail to perform as intended, require frequent and often debilitating revision surgeries, and have caused severe and irreversible injuries, conditions, and damage to a significant number of women," Cavness' complaint states.
The suit also includes claims against the physician who implanted the mesh in Cavness, Teresa Kowalczyk.
Cavness is seeking damages for disfigurement, impairment, past and future medical expenses and mental anguish. She will also be allowed to pursue punitive damages against Ethicon, after Judge Ken Molberg nixed the company's attempt to scuttle those claims with a summary judgment motion.
Ethicon has argued that its mesh products are safe, and that treatment of pelvic organ prolapse with the Prosima device is often preferable to surgical procedures that the company claims can fail to permanently correct the condition.
Company spokesman Matthew Johnson said in a statement that clinical studies have shown the Prosima system to have a low rate of postoperative complications when used with appropriate patient selection and proper surgical technique.
"Ethicon will vigorously defend itself in this trial," Johnson said. "The evidence will show that Ethicon acted appropriately and responsibly in the research, development and marketing of its Prosima device for the treatment of pelvic organ prolapse."
While manufacturers like Ethicon and Boston Scientific have taken numerous cases to trial, other companies have chosen to settle their pelvic mesh cases en masse rather than risk being saddled with massive jury verdicts. Endo International PLC subsidiary American Medical Systems Inc. struck an $830 million deal in 2014 to settle most of the 22,000 suits overs its mesh products.
Plaintiffs' verdict against Ethicon have ranged between $1.2 million and $11.1 million, according to court records. Boston Scientific has notched more wins in state court, but been hit with substantially larger verdicts. A trial in 2014 before Judge Molberg resulted in a $73 million verdict, later reduced to $34 million, and in May a Delaware state court jury rocked the company with a $100 million verdict.
The current trial in Dallas will be webcast gavel-to-gavel by Courtroom View Network, from the start of witness testimony onward, including closing arguments and the verdict. CVN also hopes to webcast another pelvic mesh case against Ethicon scheduled to go to trial in Travis County, Texas on October 26.
Cavness is represented by Tim Goss and Rich Freese of Freese & Goss PLLC, Bill Blankenship of William F. Blankenship III PC,, Richard Capshaw of Capshaw & Associates, Kevin Edwards and Peter de la Cerda of Edwards & de la Cerda PLLC, and Julie Rhoades and David Matthews of Matthews & Associates.
Ethicon is represented by William Massie Gage and Helen Kathryn Downs of Butler Snow LLP and Kathleen Gallagher of Beck Redden LLP. Kowalczyk is represented by Philipa Remington and Cathryn Paton of Thiebaud Remington Thornton Bailey LLP.
The case is Cavness v. Kowalczyk et al., case number DC-14-04220, in the 95th District Court of Dallas County, Texas.
E-mail David Siegel at dsiegel@cvn.com.
Related:
Click here to check out other product liability trials in CVN's one-of-a-kind video archive.