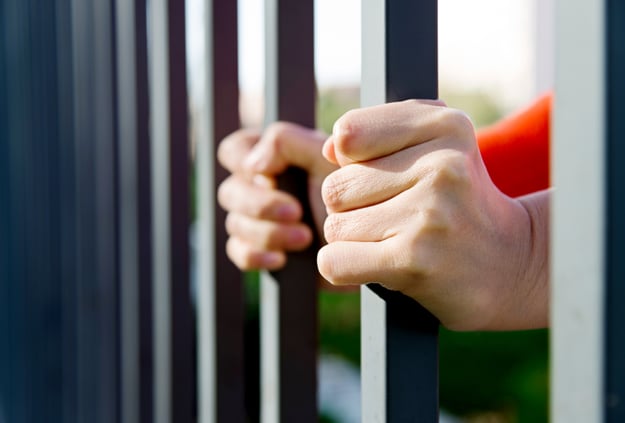 Stock photo.
---
Decatur, GA—A jury next week is scheduled to consider whether an Atlanta-area women's college is responsible for the role its campus police played in a sexual assault investigation that a former University of Tennessee student claims led to her false arrest, imprisonment, and a beating by inmates. Hartley v. Agnes Scott College, 11A36461-4.
According to the case's pretrial order, Amanda Hartley claims Agnes Scott College campus police officers, including Gaetano Antinozzi, botched a 2009 investigation into a complaint Hartley sexually assaulted an Agnes Scott student. Antinozzi allegedly turned a blind eye to the student's contradictory details about the assault and failed to check records that showed Hartley was not at the student's dorm at the time she claimed the assault occurred.
Hartley, who was a UT graduate student at the time, claims Antinozzi compounded the inadequate investigation by withholding information and making false statements to a magistrate in order to secure an arrest warrant.
She contends that, after her arrest, she was wrongfully imprisoned for more than three weeks, kept in isolation, verbally and physically assaulted by Antinozzi, and beaten by inmates before prosecutors declined to bring the sexual assault charge to a grand jury.
The complaint against Hartley was subsequently expunged, but not before UT expelled Hartley.
She is seeking both compensatory and punitive damages in the case.
According to the pretrial order, Agnes Scott claims a magistrate issued the arrest warrant against Hartley only after his independent review of the student's statements and photographic evidence of bruises on the student's body. The college also claims it cannot be held liable for Antinozzi's actions because he was serving a public function under the Campus Policemen's statute, O.C.G.A. 20-8-2, with no direction or control from the college.
In 2014, the Georgia Supreme Court ruled that the individual officers, including Antinozzi, could not assert immunity under the Georgia Tort Claims Act. The high court held that, as campus police for a private college, they were not considered "state officers or employees" for purposes of the Act. Hartley v. Agnes Scott College, et al.
Individual Agnes Scott officers, including Antinozzi, are not defendants at trial in this case.
Founded in 1889, Agnes Scott College is a women's liberal arts college with about 900 students on its Decatur, Georgia campus, according to its website.
Trial in the case is expected to last about a week. CVN will cover the trial's progress via the news blog and will provide gavel-to-gavel video as soon as possible after the verdict.
Email Arlin Crisco at acrisco@cvn.com.
Related information:
Amanda Hartley is represented by The Bell Law Firm's Lloyd Bell.
Agnes Scott College is represented by Bendin, Sumrall & Ladner's David Ladner.
CVN will provide gavel-to-gavel video of the trial as soon as possible after the verdict.
Not a subscriber?
Learn how you can see the best medical malpractice attorneys in action, in Georgia and across the country.