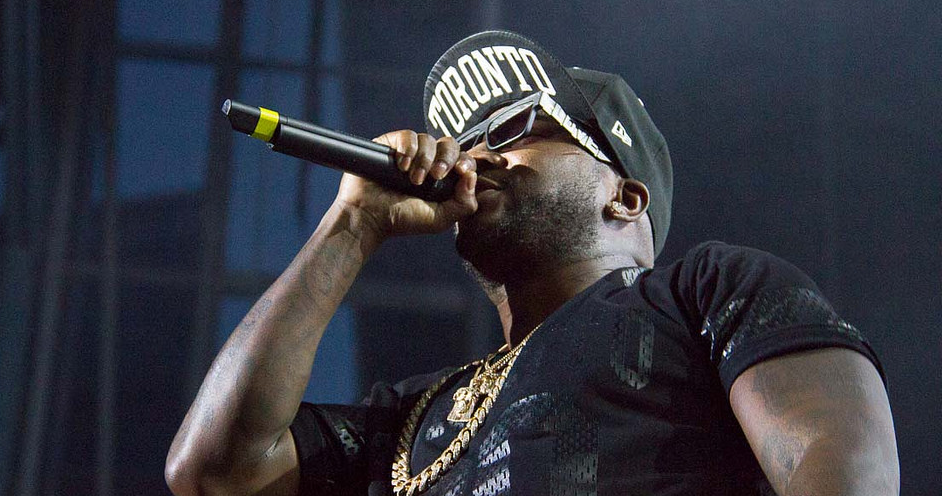 (Photo: "Under the Influence 2014" by CZR-E for the Come Up Show / CC BY 2.0)
(VERDICT UPDATE: After a weeklong trial, a Fulton County Superior Court jury issued a verdict in favor of Young Jeezy (given name Jay Jenkins) in the lawsuit brought by former business associate Demetrius Ellerbee (also known as "Kinky B"). The jury specifically found that Ellerbee was not entitled to half of Jeezy's earnings under the terms of the singer's contract with Def Jam Recordings, also a defendant in the case. In addition, the jury found in favor of Jeezy on the other counts of Ellerbee's complaint, alleging conversion and RICO Act violations. Courtroom View Network will continue to cover this story, including video clips of trial highlights, as it develops, and complete gavel-to-gavel coverage of the trial will be available on CVN's website as soon as possible.)
Atlanta—In the title song on his recent album, rapper Young Jeezy says that he's "seen it all," but next week he'll get a chance to see the Fulton County Courthouse as a defendant in a lawsuit brought by a man alleging to be Jeezy's former business partner. Courtroom View Network will be on hand in Superior Court Judge Robert McBurney's courtroom to provide gavel-to-gavel coverage of the trial. Demetrius Ellerbee v. Jay Jenkins pka Young Jeezy et al. (2012CV220124).
Jeezy (whose given name is Jay Jenkins) has been one of the most successful new rap singers in recent years and is a prominent figure in the Atlanta entertainment industry. He has three platinum albums to date and has worked with many of the most prominent figures in the music industry, including Jay-Z, who is featured on "Seen It All," and Kanye West, whose collaborations with Jeezy received two Grammy nominations. Jeezy originally recorded under the Corporate Thugz Entertainment label (also known as CTE Music), which he founded in the late 1990's. In 2005, Jeezy signed with Def Jam Recordings, under whose imprint he released his first solo album, Let's Get It: Thug Motivation 101, his most successful album to date.

The plaintiff in this case, Demetrius Ellerbee (popularly known as Kinky B), has known Jeezy since their teenaged days when they both spent time at a youth boot camp in Ft. Stewart, GA. Later, he worked with Jeezy at CTE Music and is listed as the executive producer of several of Jeezy's albums, including Let's Get It and Jeezy's 2001 debut album, Thuggin under the Influence (T.U.I.).
According to documents in the case and other information, Ellerbee alleged that he co-founded Corporate Thugz with Jeezy and was instrumental in the execution of the contract between CTE Music and Def Jam Recordings. Although Ellerbee described himself, as Jeezy's "best friend," his relationship with the rapper later deteriorated. Ellerbee claimed that Jeezy diverted funds owed to CTE Music into his personal account and also instructed Def Jam to send royalties and distribution fees directly to him. Ellerbee sought a declaratory judgment that he was co-owner of CTE Music and half of all the label's advances, royalties, and distributions, an amount Ellerbee contended was at least $5 million. In addition, he sought punitive damages and attorney's fees. CTE Music, Def Jam Recordings, and Universal Music Group, the parent company of Def Jam, were also named as defendants in the lawsuit.
The trial is expected to begin October 26 in Judge McBurney's court and continue for most of the week. CVN will continue to provide updates in the case as they occur.
Steve Silver can be reached at ssilver@cvn.com.
Not a Subscriber?
Learn more about CVN's unparalleled coverage of top Georgia trials