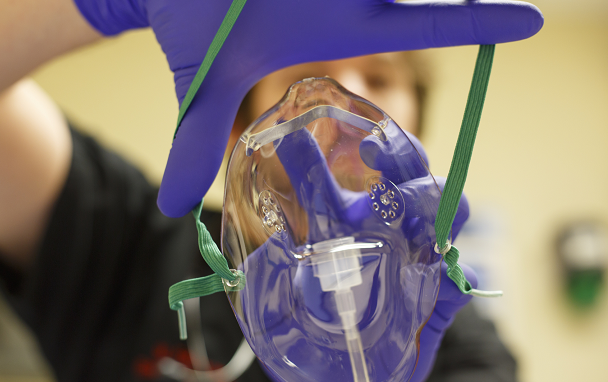 Stock image.
---
Atlanta—Jurors next week will consider whether medical negligence or a vicious infection caused the death of a man who first came to a Marietta emergency room with head and neck swelling, as trial is scheduled to open against the medical staff that treated him. Harper v. Vick, et al., 2008-EV005552A.
Kenneth Harper, 55, died October 23, 2006, five days after coming to Wellstar Kennestone Hospital's emergency room with a grapefruit-sized swelling under his jaw. According to court documents, Harper, who said he'd been unable to swallow for two days before he arrived at the ER, began having trouble breathing the day after his hospital admission. His breathing difficulties allegedly increased over the next several hours before he suffered a heart attack and irreversible damage to his brain and other organs.

Harper's widow, Sandra, claims medical staff who treated her husband, including Dr. Michael Vick, an ear, nose, and throat specialist, and pulmonologist Dr. Paul Zolty, failed to open her husband's airway and properly treat the breathing problems she says ultimately killed her husband.
Vick claims, through court documents, that Haper was stable with an open and unblocked airway at the time he examined the man, while Zolty contends in court records that Harper died because of a severe infection. Both doctors claim they met the appropriate standard of care under the circumstances.
Jury selection in the case begins Monday and trial is expected to last about two weeks. CVN will record the trial and provide video on demand following its conclusion.
The parties' attorneys could not be reached for comment.
Email Arlin Crisco at acrisco@cvn.com.
---
Related Information
Sandra Harper is represented by the Bird Law Group's William Q. Bird and Alexandria Kash, as well as KurleLaw's Jennifer Kurle and Steven Justus.
Dr. Michael Vick and the Wellstar Physicians Group are represented by Green, Sapp & Moriarty's Henry Green and Daniel Moriarty.
Dr. Paul Zolty and Georgia Lung Associates, P.C. are represented by Swift, Currie, McGhee & Hiers, LLP's Roger Harris and Drew Timmons.