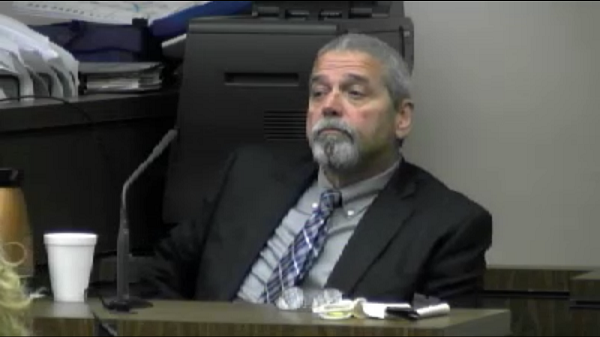 Aquatic rescue expert Clay Ingle criticized the rescue procedures used to attempt to free powerboat racing champion Joey Gratton from his boat after its 2011 crash in a race overseen by Super Boat International Productions, Inc.Gratton's widow, Priscilla Gratton, settled her wrongful death suit against with Super Boat International.
---
Fort Lauderdale, FL –The widow of drowned champion powerboat racer Joey Gratton reached a settlement in her wrongful death case against Super Boat International Productions, Inc., the organizers of a Key West race in which Gratton drowned. Details of the settlement were not made public and attorneys could not be reached for comment. Priscilla Gratton v. Donald DiPetrillo et al, CACE 12004442.
Priscilla Gratton alleged that race organizers negligently failed to ensure that properly trained rescue divers were on hand and did not immediately stop the 2011 race following an accident that caused his boat to flip. The defense contended that the death resulted from mechanical problems that prevented the rescue divers from extricating Gratton from the capsized boat in time.
The settlement came January 16, after the jury heard two and a-half days of testimony from various witnesses, including Michael Haugh and Steven Lang, the two divers who attempted to rescue Gratton. The last witness to testify was Gratton's expert Clay Ingle, chief of a Chattanooga, TN, rescue service who had personally performed over 150 similar rescues of trapped boaters in his career.
Ingle characterized the use of civilians Haugh and Lang as primary rescuers, instead of trained professionals, as "way below" acceptable national standards for the type of race in which Gratton died. He explained: "The fact that [Haugh] wasn't trained properly … he wasn't a public safety diver, didn't have the correct mindset … didn't have the experience not to panic in a situation that's deteriorating and not able to come up with an acceptable idea to correct problems that he was having; that's the big negligence. This is horrible. This should never have happened because he was not properly trained."
Ingle went on to testify that safely rescuing Gratton would have been simple for a properly trained professional. "There were so many mistakes made from the start; at any time a simple action could have solved this problem… If either one of them would have been trained appropriately they wouldn't have panicked; they would have done what needed to be done; this would have been a simple rescue, no other way to say it."
Ingle also said that divers in the rescue helicopter, which arrived at the accident scene before Haugh and Lang did, should have been the first ones to deploy. Further, the organizers' failure to stop the race immediately after the accident made the rescue attempt more difficult.
When Gratton's attorney Michael Allweis asked Ingle about specific actions taken by Haugh and Lang, Ingle criticized their leaving Gratton in the water and giving an "OK" sign to other rescuers while the racer was still in the boat. At the very least, Ingle said a diver should have remained with Gratton and made sure he could breathe, sharing the air from the diver's own tank if needed.
On cross examination by William Milliken, Ingle acknowledged that various boating organizations had different safety standards and that he had no actual knowledge as to how much training Haugh and Lang had received. Ingle said, "If I didn't witness it or I didn't see the [certification] paper on it, I can't testify someone's been trained."
Video coverage of the trial prior to its settlement is available on Courtroom View Network.
---
Related Information
Priscilla Gratton is represented by Michael D. Allweiss of Allweiss & Allweiss and by F. Gregory Barnhart of Searcy Denney Scarola Barnhart & Shipley.
The defendants are represented by William B. Milliken of Hayden Milliken & Boeringer PA and by Albert L. Kelley of Albert L. Kelley PA.