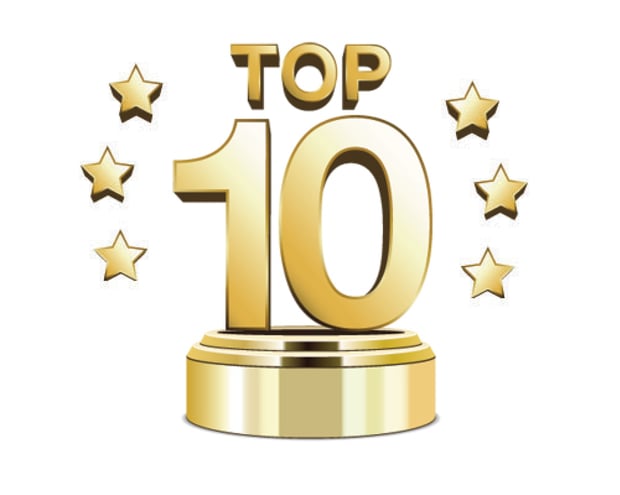 As a follow-up to our list of Top 10 Plaintiff Verdicts of 2015, here are our picks for the top 10 defense verdicts CVN covered over the last year. We ranked the trials not just by the amount of money at stake, but also took into consideration the specific facts of the case and the verdict's broader impact.
Check out our selections below, and remember that you can get access to gavel-to-gavel video of all these trials and more by becoming a CVN subscriber for as little as $99/month!
1. Cavness v. Ethicon - Key win in $9.5 million pelvic mesh case
Defense attorneys: William Massie Gage and Helen Kathryn Downs of Butler Snow LLP and Kathleen Gallagher of Beck Redden LLP
Link to video of the trial:
http://cvn.com/proceedings/carol-cavness-v-ethicon-inc-et-al-trial-2015-09-21
Why it made the cut:
This trial earned the number one slot on our list due to being the first pelvic mesh case out of thousands filed involving Ethicon's "Prosima" system, and also for taking place in a jurisdiction that hadn't been friendly territory for mesh manufacturers.
Ethicon had already been hit with a $1.2 million verdict over it's TVT-O mesh device in Judge Kenneth Molberg's Dallas courtroom, and Boston Scientific was later stung with a $73 million verdict. Despite this record attorneys from Butler Snow and Beck Redden secured a clean win for Ethicon in this $9.5 million case.
***
2. Jackson v. McNeil Consumer Healthcare - Tylenol liver damage trial
Defense attorneys: Christy Jones, Michael Hewes, Taylor Mayes and G. Brian Jackson of Butler Snow LLP and by David Kott of McCarter & English LLP
Link to video of the trial:
http://cvn.com/proceedings/jackson-v-mcneil-trial-2015-09-22
Why it made the cut:
Coming in as our number two defense verdict of 2015 is a win for Johnson & Johnson subsidiary McNeil Consumer Healthcare in the first of hundreds of lawsuits to go to trial alleging the company failed to adequately disclose the risks of liver damage from taking Extra Strength Tylenol.
This verdict could influence the outcome in over 200 similar suits pending in state and federal court, with most of the cases centralized in multidistrict litigation being overseen by U.S. District Judge Lawrence F. Stengel in Pennsylvania. A bellwether trial in the MDL, in which plaintiffs plan to pursue unlimited punitive damages, is scheduled for 2016 according to court records.
"Tylenol has more than 50 years of use and over 150 studies to support its safety and efficacy, and, when used as directed, it has one of the most favorable safety profiles among over-the-counter pain relievers," J&J spokeswoman Jodie Wertheim told CVN in October.
***
3. Chen v. LA Truck Centers - $58 million tour bus rollover trial
Defense attorneys: Douglas Robinson and Janet Hickson of Shook Hardy & Bacon LLP
Link to video of the trial:
http://cvn.com/proceedings/hairu-chen-et-al-v-tbe-international-inc-et-al-trial-2015-04-07
Why it made the cut:
Heavyweight plaintiff firm Girardi & Keese sought up to $58 million in this product liability suit stemming from a tour bus rollover that killed two passengers and left eight others with severe injuries.
The plaintiffs claimed the bus was defectively designed due to lacking seat belts, but attorneys from Shook Hardy & Bacon convinced the jury that the bus complied with federal safety standards and was specifically ordered without seat belts by a tour operator in order to save money.
***
4. Hassanali v. Custom Fiberglass Manufacturing - $44 million product liability case
Defense attorneys: J. Ric Gass, Brian Cahill and John Franke of Gass Weber Mullins LLC, and by Steven Jaffe, Monte Hall, Michael Shannon and Jeremy Welland of Hall Jaffe & Clayton LLP and Jack Angaran of Georgeson Angaran CHTD
Link to video of the trial:
http://cvn.com/proceedings/hassanali-v-custom-fiberglass-manufacturing-other
Why it made the cut:
A Nevada state court jury in February said a pickup truck flatbed cover that blew off in the wind and severely injured a physician in a hospital parking lot was not defectively designed, after being asked to award $44 million in damages following a five-week trial.
The eight-member jury deliberated for less than five hours before voting 6-2 that the cover's manufacturer, Custom Fiberglass Manufacturing Co. and installer Valley Camper Sales were not liable for plaintiff Salima Hassanali's injuries, agreeing with defense arguments that they were the result of a "freak accident."
Brian Cahill of Milwaukee-based Gass Weber Mullins LLC, who represented Custom Fiberglass, told CVN at the time that while Hassanali's injuries affected her life gravely, they were not the fault of his client.
"We're grateful to the jury for being able to take the time and real effort to separate out the emotion from fact," Cahill said. "We still today have great empathy for the plaintiff in this case."
***
5. Shulman v. R.J. Reynolds, et al. - 3 tobacco companies cleared in one trial
Defense attorneys: Jeffrey King and Nathan Guest of King & Spalding, represent R.J. Reynolds Tobacco Co. Andrew Brenner, of Boies Schiller, represents Philip Morris Tobacco Co. Maria Ruiz, of Kasowitz, Benson, Torres, represents Liggett Group LLC.
Link to video of the trial:
http://cvn.com/proceedings/shulman-v-rj-reynolds-et-al-trial-2015-10-16
Why it made the cut:
Taking nearly a month to complete, this Engle tobacco trial involved claims against R.J. Reynolds, Philip Morris, and Liggett Group LLC.
Facing off against veteran tobacco litigator Scott Schlesinger, whose firm had recently secured consecutive plaintiffs verdicts in the last two Engle cases it tried, the three defense teams convinced the jury to rebuff Schlesinger's request for $8 million in damages and instead cleared the tobacco companies of all liability for 95-year-old Robert Shulman's bladder cancer and heart disease.
***
6. Rawat v. Comcast - $9.5 million trial over near-fatal home invasion
Defense attorneys: Sally Metteer of Wilson Smith Cochran Dickerson, Jeffrey Daly of Preg O'Donnell & Gillett PLLC, and by Timothy Pastore and Megan Uhle of Duval & Stachenfeld LLP
Link to video of the trial:
http://cvn.com/proceedings/deep-rawat-v-comcast-home-security-llc-trial-2015-04-20
Why it made the cut:
Despite being heard without a jury, graphic images and testimony about a teenager being nearly slashed to death with a machete could have left Comcast on the hook for up to $9.5 million in a lawsuit alleging a home alarm system was negligently installed and failed to keep two crazed intruders from breaking into a Seattle-area home.
Judge William Downing delivered his ruling from the bench following a two-week non-jury trial, saying that although 18-year-old Deep and his parents Leena and Manoj endured a horrific experience, the "Xfinity Home" security system installed by Comcast contractor Pioneer Cable Inc. could have prevented the attack had Manoj chosen to arm a basement motion detector.
"We continue to express our sympathies to the Rawat family, and are grateful that the criminals who committed this horrible crime were brought to justice," Comcast spokeswoman Jenni Moyer told CVN in June. "While no home alarm system from any provider can prevent a crime, experts on both sides agree that our home security system functioned properly the night of the attack."
***
7. Robinson v. Duke University Health Systems - Medical malpractice defense verdict
Defense attorneys: Mark E. Anderson and Justin Howard of McGuireWoods LLP
Link to video of the trial:
http://cvn.com/proceedings/linda-robinson-v-duke-university-health-systems-et-al-trial
This medmal case made our list due to allegations that could have shocked a jury into awarding a large verdict against top hospital Duke University Medical Center. Instead attorneys from McGuireWoods managed to convey the risks and difficulties of the underlying procedure in a way that cut through the possible emotional response to hearing about Linda Robinson's case.
Robinson's intestine was accidentally reconnected to her vagina following bowel surgery, but Duke's attorneys successfully argued that she suffered no actual injuries from the mishap and was faking symptoms that her lawyer claimed were similar to those shown in patients with neurological damage.
"Every physician who has examined Linda Robinson and every expert you've heard from in this trial agree there is nothing physically or neurologically wrong," attorney Justin Howard said in May during his closing argument. "Her symptoms are not real."
***
8. Chularee v. Cookson Co. - $32 million traumatic brain injury product liability case
Defense attorneys: Christopher Faenza of Yoka & Smith
Link to video of the trial:
http://cvn.com/proceedings/paradee-chularee-et-al-v-the-cookson-company-inc-et-al-trial-2015-09-21
Why it made the cut:
Door seller McKendry Door Sales and manufacturer Cookson Co. faced a possible $32 million verdict in this product liability suit involving a garage-style fire door that supposedly fell on a woman's head and caused her to suffer a traumatic brain injury.
Despite apparent brain damage on the plaintiff's MRI scans and a doctor's diagnosis of a stroke, Yoka & Smith's Christopher Faenza took on a plaintiff attorney with a history of landing major wins in high-stakes personal injury trials and secured a clean defense verdict.
***
9. Gonzalez v. Caterpillar - Defense win in $19 million asbestos trial
Defense attorneys: Caterpillar is represented by Jose Gaitan of The Gaitan Group PLLC, and by Timothy Ferguson of Foley & Mansfield PLLP. Dana is represented by James Powers of Wilson Elser Moskowitz Edelman & Dicker LLP, and by Frances Lopez of Hawkins Parnell Thackston & Young LLP.
Link to video of the trial:
http://cvn.com/proceedings/gonzalez-v-bennett-auto-supply-trial-2015-07-14
Why it made the cut:
An asbestos case making it all the way to a jury trial is a high-risk situation for both sides, since verdicts in these cases frequently reach into the millions. The stakes become even higher when multiple defendants are involved.
In this case attorneys for heavy equipment giant Caterpillar Inc. and auto parts manufacturer Dana Co. beat back an asbestos suit worth up to $19 million after facing off with a plaintiffs firm that specializes in mesothelioma cases.
***
10. Bailey v. Corso - $8m medmal trial over heart punctured during catheterization
Defense attorneys: Daniel Huff of Huff Powell Bailey
Link to video of the trial:
http://cvn.com/proceedings/bailey-v-corso-trial-2015-03-09
Why it made the cut:
Juries may tend to defer to doctors' actions in medmal cases involving high-risk surgery or emergency treatment requiring split-second decisions. However a case where a patient dies during what is described as a "routine" procedure can present a much tougher job for defense attorneys.
Here a patient died after a doctor punctured her heart during a catheterization procedure to facilitate dialysis treatment. However Daniel Huff of Huff Powell Bailey managed to convince jurors that an unexpected death, even during a supposedly routine procedure, isn't enough to prove a doctor didn't act with reasonable care.
"Developing a known complication of medical treatment is not proof of negligence," Huff said during his closing argument in March.