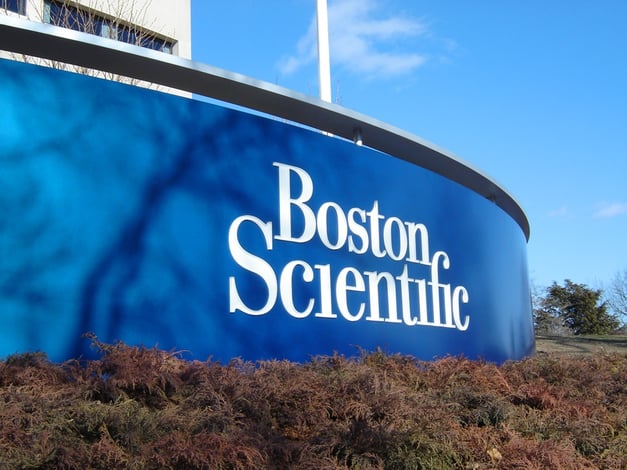 Update 5/9/2016: Parties settled the case prior to Monday's opening statements. Terms of the settlement were not disclosed. Neither the parties' attorneys nor Boston Scientific representatives could immediately be reached for comment.
Woburn, MA — Opening statements begin Monday in a Massachusetts state courtroom in a potentially $6 million product liability lawsuit against Boston Scientific Corp. claiming one of the company's allegedly defective pelvic mesh implants caused a woman to suffer chronic pain and to need numerous additional surgeries.
Plaintiff Ronda Orozco's lawsuit accuses Boston Scientific of using a type of polyurethane mesh in its Uphold-brand implant that her attorneys argue is not suitable for use in humans. They claim the mesh reacts to human bodily fluids and becomes stiff and brittle, which supposedly left Orozco suffering from bleeding, incontinence and pain during sexual intercourse.
She seeks up to $6 million in compensatory damages and an unspecified amount in punitive damages, according to court filings. The full trial will be webcast and recorded gavel-to-gavel by Courtroom View Network.
Mesh implants like the Uphold are used to treat a condition known as pelvic organ prolapse, which occurs when abdominal organs fall out of place. Tens of thousands of lawsuits against Boston Scientific and other pelvic mesh manufacturers are currently pending in state and federal courts throughout the country, and while a North Carolina federal jury in 2015 ruled in Boston Scientific's favor at a trial involving the Uphold, Orozco's lawsuit is the first time a state court jury will weigh in on the device.
State court juries in Texas and Delaware have hit Boston Scientific with verdicts as high as $100 million in mesh cases, but so far the company has a perfect winning record in its home state of Massachusetts. In 2014 two juries cleared the company in consecutive trials involving its Pinnacle and Obtryx-brand implants.
With far more mesh lawsuits pending than could ever actually make it to trial, each new jury verdict in the litigation could help shape the landscape for future mass settlements. Boston Scientific has already begun chipping away at its load of pending cases, having struck a $119 million deal in 2015 to resolve nearly 3,000 mesh-related claims.
Despite a number of jury losses Boston Scientific has put together back-to-back wins in its two most recent trials. In addition to the North Carolina verdict over the Uphold, a Missouri state court jury in February cleared the company following a lengthy trial that also included mesh manufacturer C.R. Bard Inc. as a defendant.
That trial, like Orozco's case, was also webcast and recorded gavel-to-gavel by CVN.
The Massachusetts trial will take place before Justice Thomas H. Billings.
Attorneys for Orozco and representatives for Boston Scientific did not respond to requests for comment.
Orozco is represented by Motley Rice LLC.
Boston Scientific is represented by Eckert Seamans Cherin & Mellott LLC and by Murphy & Riley PC.
The case is Ronda Orozco, et al. v. Boston Scientific Corp., case number 1281CV03068 in Middlesex County Superior Court.
E-mail David Siegel at dsiegel@cvn.com