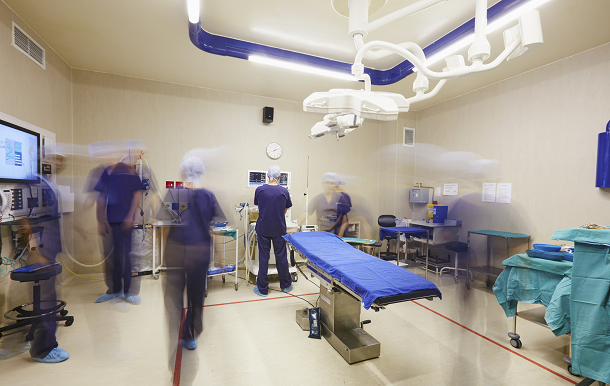 Stock photo.
---
West Palm Beach, FL—Jurors Wednesday cleared a South Florida psychiatrist of responsibility for the brain damage a cardiologist says he suffered as the result of electroshock treatments the psychiatrist delivered without proper consent. Dadi v. Sharma, 2011CA16027.
The Palm Beach County Circuit Court jury took about 4 hours to conclude Dr. Praturi Sharma did not act negligently in either obtaining consent or administering electroshock treatments, often called electroconvulsive therapy or ECT, to Dr. Shaul Dadi in 2010, while Dadi was hospitalized for depression.
Dadi, a practicing cardiologist until the breakup of his practice in 2009 and the depression that followed, claims he never properly agreed to the treatment, which he says was applied in excessive currents, damaging the frontal lobe of his brain and destroying a range of functions, from cognitive thought to memory.
During Tuesday's closings, Dadi's attorney, Nancy La Vista, of Clark, Fountain, La Vista, Prather, Keen & Littky-Rubin, reminded jurors of testimony Dadi suffered up to $29 million in economic damages alone. While she did not suggest a specific damage award for pain and suffering, she told jurors their total verdict should not exceed $75 million. "Dr. Dadi spent 35 years of his life, honing his profession, becoming the best of the best," La Vista said. "And now, it's all gone."
The 12-day trial extended throughout October and turned largely on whether Dadi provided informed consent to the ECT and whether the treatment damaged Dadi's brain.
During closing arguments Tuesday, La Vista reminded jurors of testimony from Dr. Peter Breggin, who concluded Dadi showed the tell-tale signs of frontal lobe syndrome, a type of brain damage he says was caused by ECT. La Vista walked jurors through psychological tests showing Dadi's cognitive struggles ranged from confusion to obsession over unusual subjects, and argued the results confirmed what jurors saw in court. "You watched Dr. Dadi fight to find answers when he was on that witness stand," La Vista said. "He wanted to answer questions, but he had to find the answers. He has holes in his memory. The books have been pulled off the shelves."
La Vista added that doctors never informed Dadi of ECT's risks. She noted Dadi, who was being treated with psychotropic medication, agreed to the treatment only after declining it several times during his hospitalization. "Instead of respecting all these 'No, no, no, no,' [from Dadi]. . . Dr. Dadi, with no written consent, goes for electroshock therapy," La Vista said, [And] it doesn't matter that there's no written consent, because the oral consent is no good, either."
But the defense contended Dadi provided informed consent to the treatment, which was recommended to stem his alleged suicide risk. During closing arguments, Cole, Scott, Kissane's Michael Brand told jurors the doctors attending to Dadi at the time agreed he had the capacity to agree to the ECT. Brand then detailed Dadi's history of depression following the breakup of his medical practice in 2009, which allegedly included multiple suicide attempts. "That is the [depth] of this man's despair, whether it's solely triggered by his firing, [or] by the realization that he can't be a cardiologist anymore," Brand said, claiming Dadi's pre-ECT depression rendered him unfit to work. "But it is [clear] the despair he is in [at the time ECT was performed]."
The defense also questioned the link between the ECT and Dadi's claimed brain damage. Brand pointed to expert testimony describing ECT, which delivers a current of electricity through the brain to adjust brain chemistry and treat psychological illness, as safe and effective. "It is the recognized treatment for severe depression and suicidality," Brand said. "And no one, no one—again other than Dr. Breggin—has ever seen or heard of anything like [Dadi complained of]. And by the way, we are talking about hundreds of thousands of patients annually, worldwide," Brand said. "Why is that? Because ECT doesn't cause what Dr. Dadi is now claiming, period."
Email Arlin Crisco at acrisco@cvn.com.
Related Information
Dr. Shaul Dadi is represented by Jeffery Fenster, of Fenster & Cohen P.A. and Nancy La Vista of Clark, Fountain, La Vista, Prather, Keen & Littky-Rubin.
Dr. Praturi Sharma is represented by Cole, Scott & Kissane's Michael Brand and Jami Gursky.
Not a subscriber?
Learn how you can watch the best attorneys in the biggest trials, in Florida and across the country.