---
Athens, GA—Athens is typically a hostile environment for anyone associated with Auburn University, but a Clarke County Superior Court jury awarded $23,500 in damages to an Auburn University research scientist whose car was rear ended at a speed of 70 miles per hour and spun into a ditch. Rammohan Rao Balasu and Kavita Bitra v. Kathy McLeod Allen (SU13CV0618)
At the time of the accident, Balasu was a research scientist at Auburn University who lived in Athens. He generally spent the work week in Auburn and traveled home to Athens on weekends. On Friday July 22, 2011, he was driving north towards Athens on I-85 in Troup County, near the Alabama border when the accident occurred.
According to evidence in the case, including testimony from the Georgia State Trooper who investigated the accident, Balasu's car was struck from the rear by Allen's vehicle in the right hand lane and spun off the right side of the road into a ditch. Allen's vehicle crossed the median and the southbound lanes of I-85, struck a billboard and then continued into the woods beyond before coming to rest. Allen admitted liability for the accident, so the trial was limited to a determination of damages.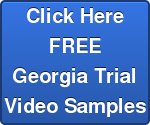 At the trial, Balasu testified that his car was on cruise control, which was set at 70 miles per hour at the time of the accident. Balasu stated that he did not see the other car involved in the accident but heard a loud bang and believed that he lost consciousness at the time of impact. He did recall being pulled from his car at the time of the accident, and realized later that he had been taken by ambulance to the emergency room at West Georgia Medical Center where he remained overnight.
Balasu further testified that he experienced severe lower back pain as well as neck pain immediately after the accident. After he returned to Athens, he sought additional treatment there for his continuing severe pain, and received prescriptions for pain. He continued to experience pain over the next several weeks and was treated at the Auburn University Medical Center as well. Balasu added that he received weekly physical therapy for several additional weeks.
Balasu also testified that his neck pain subsided over time but the back pain remained. He was eventually referred to a spine specialist in Atlanta. Rather than undergoing exploratory surgery, Balasu decided to receive additional physical therapy. However, although the pain subsided somewhat, Balasu said that he continues to experience various levels of pain each day, which increases if he stretches or bends his back significantly. Balasu also submitted over $15,000 in medical bills into the record.
In his closing statement, Balasu's attorney, Douglas Lenhardt, reminded the jury that Balasu had been in pain since the date of the injury and there was nothing he could do to avoid it: "He testified that every day he feels that pain, that it's always there and it can be aggravated by certain events that he does. And those are things that he really doesn't have a choice. Driving to work aggravates him. Sitting at a microscope aggravates him. Doing his field work aggravates him. Playing with his child aggravates him. Things that he does every day."
The defense rested its case without calling any witnesses. However, in her closing statement, Allen's attorney, Sherri Short, questioned the extent of Balasu's injuries. "It's a hard impact; we're not denying that. But not everybody gets hurt, or gets hurt permanently, or gets hurt terribly, or gets hurt forever in hard impacts. … This is not a case about what could have been. This is not a case about what might be. … You didn't hear one word about Mr. Balasu being recommended for injections, any type of injections—trigger point, epidural steroid, no kind of injection. You didn't hear any indication that he was recommended for any type of surgery… You didn't hear from any doctor. You didn't hear from [Balasu's treating physician] Dr. Bernard. You didn't hear from any emergency room physician; you didn't hear from any physical therapist. You've heard no medical evidence, medical evidence that this injury is related to this accident."
Short also noted that most of the doctor visits for which Balasu submitted bills for the jury's consideration lasted 10 to 15 minutes. Further, his last prescription was in May 2012. Short also suggested to the jury that any stress Balasu currently feels may have resulted from the increased stress in his life of having a full-time job now and trying to raise a family.
After the trial, Balasu's attorney Douglas Lenhardt expressed his disappointment with the size of the verdict, considering the severity of the accident. Representatives for Allen were unavailable for comment prior to this article.
Steve Silver can be reached at ssilver@cvn.com
---
Related information:
Attorneys involved in the case include R. Douglas Lenhardt of Athens for plaintiffs and Sherri Short of Atlanta for the defense.
Watch on-demand video of the trial as soon as it becomes available.
Not a Subscriber? Learn more about CVN's unparalleled coverage of top Georgia trials.