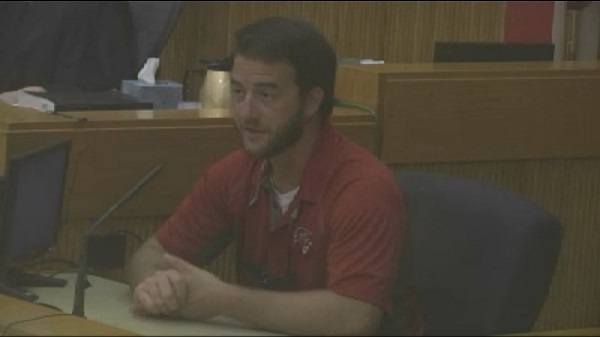 Brandon Markovich details how he and his companions took an unconcious Brittany Falkner to a hospital more than 10 miles from Falkner's ATV crash site. Falkner is suing one member of the riding group, Ed Murawski, for brain and spinal injruies she claims she suffered from her transportation after the accident.
---
Fort Myers, FL—A riding companion of a Florida woman suing over brain damage she allegedly suffered following a 2007 ATV accident detailed for jurors Wednesday the party's struggles as they moved the unconscious woman from a secluded crash site to a hospital 10 miles away. Falkner v. Murawski, 09CA004033.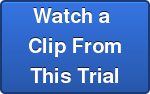 Brandon Markovich told jurors that he did not see the accident that threw 17-year-old Brittany Falkner into a tree in 2007. However, he testified that she appeared unconscious and unresponsive as he and his companions, including his father, David Markovich, and Ed Murawski, carried Falkner for more than 30 minutes across rough terrain, first with an ATV, then inside a small pickup truck, to a hospital emergency room themselves.
"Get Brittany to the hospital," Markovich described as the party's goal after the accident. "She needed emergency services."
Falkner is suing Murawski, claiming that his transportation of her over uneven terrain and to a hospital ill-equipped to handle trauma cases such as hers led to her permanent brain and spinal injuries. She is seeking more than $100 million in damages for the incident, which she says has left her unable to walk unassisted and cognitively impaired.
On Wednesday, the younger Markovich told jurors that, prior to the accident, he had lost the group as they were driving their ATVs through wooded rough terrain. He said that, after he circled back, he saw Murawski on one ATV towing a second ATV with his father holding Falkner upright. Markovich said the group towed Falkner at least 15 minutes longer before they carried her up a steep embankment to Murawski's small pickup. Falkner was positioned upright and slumped against Murawski inside the truck while Markovich drove them across another mile of rough terrain to reach a paved roadway and a 15-20 minute drive to the hospital.
"It's very hilly, a lot of turns, winding turns, stuff like that. I'm going through the woods, and as it follows the side of the quarry lake, there, again, it's a real bumpy road," Markovich said. "It's all pretty much sandy and bumpy until you get to the paved area."
Falkner's attorneys claim Murawski was negligent in transporting Falkner, who suffered spinal injuries and brain trauma, with his companions rather than contacting emergency medical personnel. However, on defense cross examination, Markovich testified that it would have been difficult to direct an emergency crew to the crash site. "There are multiple trails (in that ATV area), so in order to get them to go down the exact one we're on would be fairly difficult to explain," Markovich said.
Markovich also told jurors that, to his knowledge, no one in their party had cell phones with them when the accident occurred. "We've lost a few (phones) out there. Not a lot of cell signal," Markovich said.
"We didn't figure we needed them."
Markovich opened the trial's sixth day of testimony. Trial is expected to continue into next week.
Arlin Crisco can be reached at acrisco@cvn.com.
---
Related Information
The Martinez-Odom Law Group's Gene Odom and the Romano Law Group's John Romano and Corey Friedman represent Brittany Falkner. John Wilke represents Edward Murawski.
Watch gavel-to-gavel video of the trial.