---
According to an old legal saying, "justice delayed is justice denied." In a recent Henry County Superior Court case, plaintiff Nita King faced that very possibility, as her lawsuit resulting from a July 18, 2002, automobile accident did not finally go before a Superior Court jury until February, 2015, almost 12 ½ years later. Nita King v. Olin Wayne Davis (DECEASED) 2008-SU-CV-3386.
The accident occurred when Olin Davis, driving a Dodge Ram truck, pulled out of a lane of traffic and ran a red light. King, who was approaching the intersection with the green light, was unable to react in time and collided with Davis's truck. Davis' attorneys admitted liability for the accident prior to trial but questioned the extent of King's injuries and whether they resulted from the collision.
The case was complicated by several issues related to the passage of time. Defendant Davis died in 2012 of causes unrelated to the accident, so his testimony was presented by means of a transcript from earlier proceedings. As for King, she had been involved in four other traffic accidents since the collision involving Davis, even one in which she struck a deer. Each time, King reported injuring her back, neck, and knee, which she also alleged occurred in the original 2002 accident.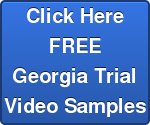 When King testified, she said she suffered memory loss, depression, and an inability to concentrate, in addition to her physical pain, after the accident. She was unable to go back to work for nearly a year after the accident, and her subsequent work history was spotty. She also said that her injuries never really healed, and the subsequent injuries merely aggravated them. Friends and relatives also testified as to the change in King's mental condition after the 2002 accident.
Defense attorney Adrian Britt, in his closing statement, tried to seize on the subjective nature of King's complaints and what he felt was a lack of support in the evidence for them. He told the jury he believed the case was about "over treating soft tissue injuries in an automobile accident that thankfully looks worse than it was." He also pointed out numerous inconsistencies between King's trial testimony and other sworn statements King had given over the years.
In addition, Britt pointed out the various x-rays, CAT scans and other tests King had been given that did not show any abnormalities. Indeed, he suggested to the jury that the sole purpose for all the tests, and for much of the other treatment King received, was to "run up the medical bills." Britt concluded, "There is no abnormality in this case; nothing's wrong. Five years later, slew of more tests, and still nothing's wrong but the subjective complaints of the plaintiff's that keeps causing people to run tests."
In some trials, this strategy might have been effective. However, despite Britt's contentions, King's attorney Graylin Ward had already been able to show the jury some extremely objective evidence. King had testified at the trial that her head hit the car's dashboard as a result of the collision. As a result, she suffered facial scars and, most significantly, a visible skull indentation. During King's testimony, Ward had her show the jury her scars and skull indentation. He also showed the jury photographs of King during his closing statement.
In that closing statement, Ward asked the jury to consider the effect that impact had on King. In his view, as confirmed by his medical witnesses, the blow to the head was the reason for King's mental problems over the years, as she and her witnesses had testified. Ward put the impact in a context to which a jury could relate, the often violent head injuries suffered by athletes like football players and boxers.
Ward noted that if such an athlete complained of post-concussion syndrome, people would not find such a complaint unlikely. He continued that King's injury was similar, "That was a terrible impact; it was a horrible impact. She injured her head." He noted that athletes who suffered similar blows complained of similar mental symptoms years later.
Ward noted that the changes in King's behavior all occurred after the accident: "After she hit her head in the car that day, it changed her. She went from being a vibrant person to one who [said she had a] 'daily depression,' losing a lot of weight, being distanced from the family. … She went [to doctors] for years and they couldn't figure out what was wrong with her. Sounds kind of similar to pro football players, sounds kind of similar to basketball players, sounds similar to boxers who all of a sudden have that syndrome that's causing them to be that way. That's what we have."
Ward also got in the last word, after Britt's closing statement, as he again showed the jurors King's facial photos. "They say a picture is worth a thousand words… A permanent injury, a serious blow to the head, the injury that you saw, that Ms. King came before you; she showed you that injury still exists. An injury where a doctor has said she has post-concussion syndrome is worth $100,000."
For the most part, the jury agreed with Ward. They awarded King $85,567.21 for her own damages and an additional $7,350.80 in damages for her then two-year-old son, who was also injured in the accident, for a total judgment in her favor of $92,918.01.
Courtroom View Network's earlier articles on the case can be found here and here. Steve Silver can be contacted at ssilver@cvn.com.
Not a Subscriber?
Learn more about CVN's unparalleled coverage of top Georgia trials.