---
Atlanta—A physician whose patient died of liver failure after being prescribed Lamisil for athlete's foot won a wrongful death medical malpractice case in Fulton County State Court brought by the deceased patient's relatives. The case was titled Samuel J. Moody v. Novartis Pharmaceuticals Corporation et al. (07EV002473) when filed. However, due to substitution of parties and dismissals, the case proceeded to trial under the name Eunice White et al. v. Timothy Young, M.D., et al.
According to documents filed in the case and testimony and statements at trial, Samuel Moody was a long-time patient of Dr. Timothy Young. In January 2005, Dr. Young, who had noticed a fungus infection (athlete's foot) on Moody's big toe during an earlier examination, prescribed Lamisil to Moody to treat the infection. Moody took Lamisil pills daily for approximately two months and returned to Dr. Young in April. At that time, Moody complained of shortness of breath, wheezing, and itching. Dr. Young prescribed Biaxin for Moody at that time.
Moody's physical condition continued to deteriorate, and he was admitted to Piedmont Hospital in August, 2005, where he was diagnosed with liver failure and renal compromise. Moody received a liver transplant on August 10, 2005, but he died on May 23, 2007, shortly after the current lawsuit was filed, from renal failure and other complications. By the time of his death, Moody had incurred medical expenses in excess of $3 million. Following his death his sisters, including Eunice White, the administrator of his estate, were substituted as parties plaintiff.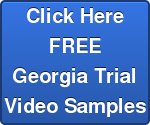 At issue in the case was Dr. Young's prescribing of Lamisil and Biaxin to treat Moody. Lamisil, the trade name of terbanifine, is one of the most widely used medications to treat fungus infections of fingernails and toenails. It is administered in both over-the-counter ointment and, as in Moody's case, prescription tablet form. Biaxin, the trade name for clarithromycin, is an antibiotic used to treat skin and respiratory infections. By the time of Moody's treatment, both Lamisil and Biaxin had been linked to instances of severe liver damage that had been reported in medical journals.
Both Novartis Pharmaceuticals Corporation, manufacturer of Lamisil, and Abbott Laboratories, Inc., manufacturer of Biaxin, were named as defendants in the original lawsuit. However, they were dismissed as parties defendant in 2011, and the case proceeded to trial in December, 2013, against Dr. Young and his practice group. That earlier trial resulted in a mistrial. Subsequently, Fulton County State Court Judge Diane Bessen rescheduled the case for trial on July 13, 2015.
At trial, the plaintiffs attempted to demonstrate that Dr. Young breached the standard of care in his treatment of Moody by not conducting follow-up blood tests on Moody once he started Moody on Lamisil. Plaintiffs established that Dr. Young was aware of the possible adverse effect of Lamisil from advisories he had received, and he did conduct an initial blood test to rule out any liver problems before prescribing the medication.
Plaintiffs' attorney John Steel in his opening statement continued, "The standard of care requires that blood work be repeated every four to six weeks … and frankly it just makes good sense. You have a known danger that you've been warned about and the goal is to catch the problem early. You don't want to wait until there are clinical signs or symptoms that the patient may know about or recognize or that the doctor may be able to see and evaluate. … Through blood testing you want to know before there is any itching, dramatic weight loss or jaundice [all of which Moody later experienced] so that you can act accordingly and take him off the drug or take other necessary precautions."
In his opening statement, defense attorney Jonathan Peters rejected the plaintiffs' contention that follow-up testing was required for Moody. Peters noted that "many, many, many" drugs, including the Aleve that Peters himself took the morning the trial began, have the potential to injure the liver. According to Peters, when Moody mentioned the possibility of taking medication for his athlete's foot, Dr. Young, who had rarely prescribed Lamisil previously, checked the Physician's Desk Reference. The PDR advised assessing patients for pre-existing liver disease and conducting pre-treatment blood tests, which Dr. Young did, but did not recommend any follow-up blood testing.
In Peters' view, Dr. Young complied with the standard of care. "Physicians cannot test every two weeks, one month or whatever, every patient for every drug that they're taking for every possibility… Physicians are supposed to do exactly what Dr. Young did in this case… All the doctor can do is find out what the recommendations are and what the management should be and what he should tell the patient and what he should do, and that's exactly what Dr. Young did."
After the jury returned a verdict in favor of Dr. Young, Peters, in comments to Courtroom View Network, called the case very tragic but said he and his client felt all along that the physician should not have been the defendant in what was basically a pharmaceutical case. Peters also felt that a factor in the jury's decision may have been a tactical decision the defense made not to call Dr. Young as a witness in its case in chief (Dr. Young did testify on cross examination during plaintiffs' case). By limiting Dr. Young's exposure to the jury, Peters felt the defense may have minimized the impact of an earlier, possibly unfavorable, deposition the physician made in the case. Representatives for the plaintiffs were not available for comment prior to the publication of this article.
Steve Silver can be reached at ssilver@cvn.com.
---
Related information:
Attorneys involved in the case include John Steel and John Moss of Atlanta's Steel, Moss & Ebert for plaintiffs and Jonathan Peters and Jeffrey Bazinet of Atlanta's Peters & Monyak for the defense.
Watch on-demand video of the trial as soon as it becomes available.
Not a Subscriber? Learn more about CVN's unparalleled coverage of top Georgia trials.