---
Decatur, GA—A DeKalb County state court jury issued a verdict against a driver who received over two years of pain treatments including epidural injections, medial branch blocks, and radiofrequency ablations after being rear ended in an Atlanta traffic accident. William Rice v. Frankie Gilmore (13A48441)
The accident occurred on July 27, 2012, as Rice was driving in heavy Friday afternoon rush hour traffic on Piedmont Road in the City of Atlanta. According to testimony in the case and other records, while he was approaching a traffic light at a speed of approximately five miles per hour, his car was struck in the rear by Gilmore's car. At the trial, Gilmore acknowledged responsibility for the accident.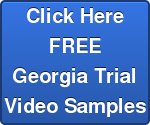 In his testimony, Rice characterized the impact as being "slammed in the back." He told the police that he had injured his hand, neck, and back and that he wanted to go home to take hot baths and lie down. However, when the pain in his back got worse, Rice testified that he went to the Piedmont Hospital emergency room for treatment on the Monday following the accident. Approximately two weeks later, he visited Dr. Daniel SIlcox, an orthopedic surgeon, who took X-rays of his neck and back.
According to Rice, Dr. Silcox originally prescribed physical therapy, but, when the pain persisted, suggested an epidural injection in his neck. Rice did not want an epidural injection at the time and eventually began seeing Dr. Jeffrey Grossman, a pain management specialist.
Rice stated that he received treatment from Dr. Grossman for nearly eighteen months, including epidural injections, medial branch blocks, and radiofrequency ablations. These treatments would temporarily alleviate his pain, but it would return in a few months.
On cross examination, Rice acknowledged that he had been treated several times for back pain between 2001 and 2006. He also admitted that Dr. Silcox had recommended he undergo further testing to determine if surgery might be warranted but he had not done so. However, on redirect, Rice added that he had not been treated for back pain since his doctors recommended that he change the manner in which he lifted heavy objects. He further stated that, before the accident, he had never received any of the intensive forms of treatment Dr. Grossman administered.
Dr. Grossman provided a medical narrative for Rice that was read into the record. In it, the doctor said he believed that Rice's pain came from the facet joints at the sides of the spine. He stated that these joints are often injured in auto accidents, even low speed accidents such as the one in which Rice was involved. Further, although many older people had similar age-related back conditions, in Dr. Grossman's opinion, the accident was the triggering event that caused Rice's pain. He added that he had seen no evidence in his examination of Rice to indicate the patient was malingering or exaggerating his symptoms.
Dr. Silcox actually testified as a witness for the defense in a video deposition. He noted that Rice suffered from cervical and lumbar spondylosis, an age-related degenerative condition of the spine common in people over 50 (Rice was 54 at the time of the accident). Spondylosis is a condition that takes years to evolve and would have been present in Rice before the auto accident. Dr. Silcox also found a narrowing of a nerve passageway that might account for some of Rice's pain. Dr. Silcox took X-rays of Rice's spine in August, 2012, and performed an MRI in November 2012. He found no evidence of bleeding, edema, or anything else that would indicate acute trauma resulting from the auto accident.
Dr. Barry Jeffries, a radiologist, also testified by video deposition as an expert witness for the defense. He reviewed Dr. Silcox's MRI and X-ray and diagnosed Rice as suffering from chronic age-related disc disease. He said he could find no evidence of acute trauma such as bleeding, edema, or a fracture that might have been caused by an auto accident. To the contrary, Rice's records were consistent with those of a sizable number of people his age.
On cross examination, Dr. Jeffries acknowledged that approximately one-third of his income was derived from serving as an expert witness, almost exclusively for defense attorneys. He added that he did not have Rice's history or other medical records when he made his diagnosis and that he never personally examined Rice.
Rice's attorney Fareesh Sarangi began his portion of the closing statement by saying, "Everyone deserves the respect and protection of the law, regardless of their age." He then criticized the defense for not actually accepting responsibility for the accident, "It's easy to raise your hand and say, oh yes it's my fault … but when it comes time to accept responsibility for the harms and losses that you caused, all of a sudden things change."
Sarangi pointed out that all the doctors who testified said that Rice's history of having reported no pain before the accident but pain immediately thereafter was an indication that the accident caused the pain. Although Rice had been treated for back pain years earlier, Sarangi noted that there were no complaints or treatment for back pain for the five years immediately prior to the accident. He also noted that none of the doctors in the case found any indication that Rice was exaggerating his symptoms or malingering. Sarangi especially attacked Dr. Jeffries' credibility, noting that the defense indicating their intention to call Dr. Jeffries as a witness weeks before they provided him with Rice's medical records.
In her closing statement, Gilmore's attorney Nicole Gupta noted that despite "all the pointing of fingers and criticizing the way the defense has handled the case today," the plaintiff still had the burden of proof and contended that Rice had not proved his case. She noted the lack of significant physical damage to either vehicle and the fact that Gilmore, who was eight months pregnant at the time of the accident, did not suffer any injury. Gupta also noted that Rice did not report his earlier history of back pain to Dr. Grossman before the physician made his diagnosis.
Gupta emphasized the fact that Dr. Grossman did not testify. Over the objections of plaintiff's attorney, she said "What I'm going to ask you is, where's Dr. Grossman? You've heard a lot of testimony from Mr. Rice. Mr. Rice got up on the stand and talked about medical treatment and talked about what Dr. Grossman did. Dr. Grossman's not here in person. It's clear that plaintiff's attorneys talked to Dr. Grossman…He's not here, he's not present for you to evaluate his testimony or for me to ask him questions… It's their witness."
After the trial, Fareesh Sarangi expressed his disappointment about the verdict to Courtroom View Network. In his view, the facts that there was minimal damage to the vehicles involved and that Rice had a significant history of earlier back pain made it difficult for the plaintiff to win the case. Representatives for the defense were not available for comment prior to the publishing of this article.
Steve Silver can be reached at ssilver@cvn.com.
---
Related information:
Attorneys involved in the case include Fareesh Sarangi and Michael Ruppersburg of Atlanta for William Rice and Nicole Gupta of Atlanta for Frankie Gilmore.
Watch on-demand video of the trial as soon as it becomes available.