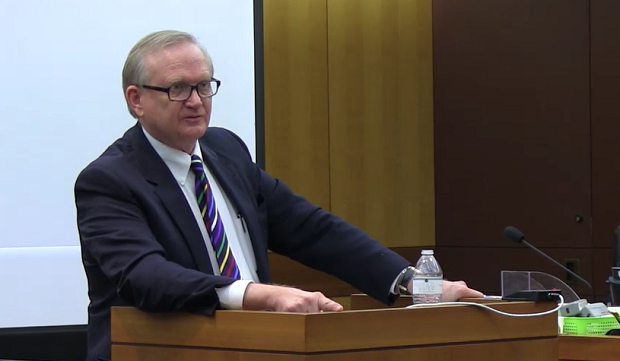 William Stone delivers his closing argument at trial over the life-long brain damage Shannon Trabue suffered days after childbirth. Jurors Monday awarded Stone's clients, Trabue's husband and conservator, nearly $46 million after finding the doctors who treated her negligent.
---
Update: This article was updated to reflect comments from the parties' attorneys.
Atlanta—Jurors Tuesday found two Atlanta-area physicians negligent and awarded nearly $46 million for the catastrophic brain damage a woman suffered just days after the 2009 birth of her child. Trabue v. Atlanta Women's Specialists, LLC, et al., 14-EV-001821.