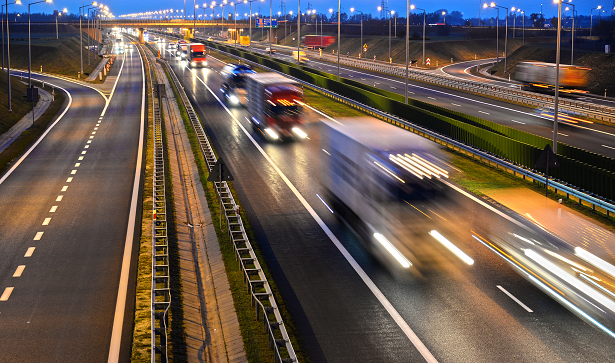 Stock image.
---
Update 2/2/17: This article has been updated to reflect a statement from Megan Richards' trial counsel.
Pembroke, GA—Attorneys reached an agreement on damages for the survivor of a fiery truck crash that killed five of her Georgia Southern classmates shortly before jurors awarded the woman $15 million. While that pre-verdict agreement's undisclosed specifics will avoid an appeal, opposing sides debated what led to the jury's decision. Richards v. Total Transportation of Mississippi LLC, et al. SUV2015000174.
Bryan County Superior Court jurors awarded Megan Richards $15 million for the traumatic brain injury she says she suffered in an early-morning crash on I-16 near Savannah. The wreck, which made headlines nationwide, occurred when a tractor-trailer driven at highway speed by John Wayne Johnson rolled over the top of a Toyota Corolla carrying three students. The rig then struck the Ford Escape carrying Richards and three other classmates. The two cars, en route to a nursing clinical program, had been sitting in traffic stopped because of an earlier wreck.
During Friday's closings, Richards' attorney, Jones Osteen and Jones' Billy Jones, called the crash "Without a doubt the most horrific and the most horrible wreck and loss of life to have ever occurred in Bryan County."
However, in a statement to CVN this week, Weinberg Wheeler's David Dial, representing Johnson, and his employer, Total Transportation of Mississippi, as well as its affiliated companies, said multiple trial court errors swayed the jury. "It is my personal opinion that the jury verdict was unduly influenced by three significant rulings made by the trial court," Dial wrote in an email.
"First, the court allowed this matter to proceed on a cause of action not recognized by Georgia law. The court allowed Plaintiff to recover for emotional distress as a result of being in a horrific wreck in which five Georgia Southern University nursing students died and another was injured," Dial said. "The majority of the evidence concerning the harm suffered by Plaintiff focused on the problems she has experienced and is experiencing due to being in the wreck as opposed to those arising from her physical injuries."
"Unquestionably, this evidence influenced the verdict. We think this decision is contrary to well-established Georgia law, " Dial added.
But, in a subsequent statement delivered to CVN, Richards' attorneys argue the award was not improperly based on emotional distress. "This was a very serious case, but the USXpress Defendants treated Megan Richards' injuries like a slightly more newsworthy case of whiplash," the statement quotes The Cheeley Law Group's Bob Cheeley as saying. "The jury returned damages for what Megan has suffered and will suffer, not for the other victims. The unrebutted medical testimony included that she experienced significant physical and mental pain, the latter in part as a result of her physical injuries and what she experienced at that horrific wreck scene, and that there were physical components to her PTSD and related mental suffering."
Johnson, 56, pleaded guilty last year to nine criminal charges related to the accident, including five counts of first-degree criminal homicide. He was sentenced to five years in prison and five years of probation under a plea deal last year.
In his post-verdict statement, Dial took issue with Bryan County Superior Court Judge Charles Paul Rose's allowance of a claim for punitive damages in the case. "The court allowed a punitive damages claim to proceed against Mr. Johnson, the driver. We do not believe this was supported by the facts or the law. As a result, the jury heard about a prior accident Mr. Johnson had in 2011. I am certain that this also affected the jury's decision," Dial said.
During Friday's closing arguments, Cheeley reminded jurors of Jackson's prior crash and said evidence Johnson was fatigued or using his cell phone just before the collision warranted a potential punitive award. "If he was looking at his cell phone, or if he was fatigued, and driving at 68 miles per hour, that is unconscionable in my book, where I come from," Cheeley said. "Its unconscionable that a man would drive a tractor-trailer knowing that he's had a problem falling asleep in the past."
The verdict, which apportioned 100 percent of the wreck's fault to Johnson, included a finding that punitive damages were potentially warranted in the case. However, after the verdict was delivered, Judge Charles Paul Rose told jurors an agreement between parties rendered a determination of punitives unnecessary.
In their post-verdict statement, Richards' legal team argued the jury's response to the punitive damages question was supported. "No explanation was ever given for why the USXpress/Total Transportation tractor-trailer–operated by a company driver who had fallen asleep before and rolled a big rig–violently collided with a near-mile long line of stopped cars," the statement said. According to Cheeley "Judge Rose was even-handed in his rulings, including when limiting evidence that Plaintiff sought to put before the jury. For example, he granted Defendants' motion that excluded consideration of the USXpress Defendants' negligent hiring and entrustment of the company driver."
Dial told CVN he also believed the trial should have been postponed. During openings of the four-day trial, Dial told jurors the healthcare professionals that treated Richards had only recently agreed that she suffered a traumatic brain injury. "That all happened last night after these witnesses and treaters consulted hours with Mr. [Robert] Cheeley," Dial said.
In his statement to CVN, Dial said the last-minute change in testimony warranted a continuance that the trial court refused to grant. "Finally, literally hours before the start of the trial, Plaintiff's expert witnesses changed their diagnosis to contend that Plaintiff suffered a 'complicated mild traumatic brain injury.' This had not been part of their opinions prior to the eve of trial," Dial said. "The court refused to grant the defense a continuance and hamstrung the ability to defend the case."
But Richards' legal team said the defense had received evidence that Richards suffered a traumatic brain injury, or TBI, more than a month before trial. "The court's denial of the defense motion for a continuance included consideration of the circumstances surrounding the medical evidence about the extent of Megan Richards' TBI," the statement said. "More than five weeks before trial, Plaintiff's counsel provided defense counsel the imaging report which confirmed that Megan has a TBI, specifically, an axonal shearing injury."
Dial said that, despite the errors he outlined, the parties' pre-verdict agreement would keep the case out of the appellate courts. "All of these decisions, which we believe to be error, and particularly the first which allowed the substantial evidence concerning the horrific deaths and injuries of the other nursing students, most certainly influenced the verdict. However, because the case resolved during jury deliberations, there will be no appeal."
Although suits were filed on behalf of all of the nursing students involved in the wreck, this is the only case to go to trial. Families of the other nursing students reportedly settled their claims against the defendants for upwards of $80 million total, according to published reports. Brittany McDaniel, the only other nursing student to survive the crash, received a $5 million settlement, according to reports.
Richards' attorneys requested at least $25 million in damages during Friday's closings. "Megan is the one who's going to be carrying the millstone the rest of her life, and I know that you will take that into consideration when you do justice by your verdict form," Cheeley told jurors.
Richards' attorneys said they believe the evidence and judicial rulings properly supported the jury's decision. "Judge Paul Rose committed no error in this hard-fought case," Jones said. "He engaged in a scholarly and practical review of the evidence and the law. His rulings prevented both parties from inviting error into the case, and they did not 'unduly influence' Megan Richards' jury verdict. The jury heard fairly admitted evidence and rendered a verdict in accordance with that evidence."
In his statement to CVN, Dial said his clients hoped the case's resolution would help Richards, who went on to graduate from Georgia Southern last year. "Total Transportation of Mississippi, Mr. Johnson and the U.S. Xpress companies sincerely hope the resolution of this case will facilitate Ms. Richards' continued healing," Dial said.
Email Arlin Crisco at acrisco@cvn.com.
Related information
Megan Richards is represented by The Cheeley Law Group's Robert Cheeley and Jones Osteen and Jones' Billy Jones.
The defense is represented by Weinberg, Wheeler, Hudgins, Gunn & Dial's David A. Dial and Jackson A. Dial and by Hawkins Parnell Thackston & Young's Matthew Barr.
Not a subscriber?
Learn how you can see the best attorneys in action, in Georgia and across the country.