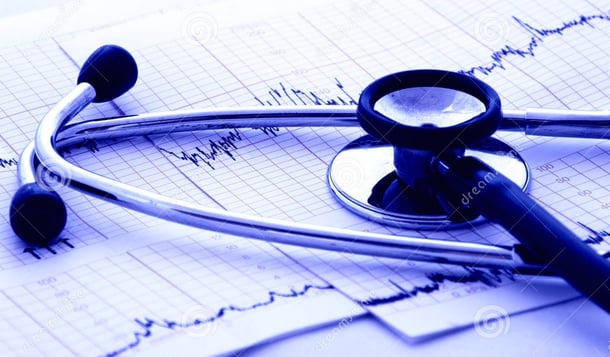 Durham — One of the country's most elite hospitals, Duke University Medical Center, was accused of malpractice in a North Carolina courtroom on Tuesday by an attorney for a woman whose intestine was accidentally reconnected to her vagina instead of her rectum following bowel surgery.
Plaintiff Linda Robinson had surgery in 2008 to treat severe constipation. A small portion of her intestine was removed by Duke's chief gastrointestinal surgeon, Dr. Christopher Mantyh, who was then supposed to reattach Robinson's bowel to her rectum using surgical staples.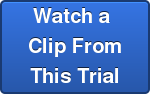 The next day, Robinson complained of bloody fluid coming out her vagina, and doctors discovered that her intestine had not been reconnected to her rectum as planned, prompting her to return to the operating room for more surgery.
Robinson's attorney Reynolds Williams of Wilcox Williams & Buyck PA told the jury during his opening statement that such a mistake could only occur if the doctors involved were negligent.
"The basic component of this case that you'll need to decide is whether or not, absent negligence, is there any explanation other than negligence for why Linda would have her intestines connected to her vagina," Williams said, according to a Courtroom View Network webcast of the proceedings.
The parties agreed prior to the trial that Robinson suffered no permanent physical damage as a result of the surgeries, but Williams argued that the stress and trauma of the experience caused her to develop a psychiatric condition known as a conversion disorder.
A conversion disorder is diagnosed when physical symptoms occur without an underlying, diagnosable non-psychiatric cause. Robinson claims that following the second surgery she suffered from blurred vision, impaired speech and weakness on her left side.
"If you just saw Linda on the street, you'd think she had a stroke," Williams told the jury.
Williams didn't include in his opening statement a specific damages amount the jury should award, but given the acute impact he says Robinson's alleged conversion disorder has had on her quality of life, the number will likely rise into the millions of dollars.
During his opening statement on behalf of the defendants, Mark Anderson of McGuireWoods LLP told jurors that bowel leakage is a known risk factor following the type of complex surgery Robinson underwent. He said patients like Robinson are given specially designed absorbent panties after surgery specifically so doctors can monitor drainage and determine if an additional procedure is necessary.
"You can and do see drainage like this," Anderson told the jury.
Anderson repeatedly stressed to jurors the complex nature of Robinson's operation. He said that as a result of Dr. Mantyh's position as the chief gastrointestinal surgeon at Duke, he often often took on the most difficult cases like Robinson's.
"Dr. Mantyh gets the patients with the big problems that other people won't even operate on," Anderson said after telling the jury that the plaintiff's main expert witness had performed fewer of the procedures that Robinson underwent than the resident who assisted Dr. Mantyh during her operations.
Robinson sued in 2011, but Duke succeeded in convincing a judge to toss the case, arguing that the suit should be thrown out because Robinson's claims weren't sufficiently backed up by expert opinions.
An appeals court disagreed, reviving the case in 2013 and ruling that based on the facts alleged in Robinson's complaint, even a layperson would be able to determine whether or not negligence occurred.
"It is common knowledge and experience that intestines are meant to connect with the anus, not the vagina, even following a surgical procedure to correct a bowel problem," the panel's ruling states.
While the appeals court reversed the trial judge's summary judgment ruling, it affirmed a decision to nix Robinson's punitive damage claims, finding the defendants' actions were not willful, wanton, fraudulent or malicious.
The trial before Durham County Superior Court Judge R. Allen Baddour is expected to last up to two weeks and will be webcast gavel-to-gavel by CVN.
A Duke spokeswoman declined to comment beyond saying the hospital had the utmost confidence in the doctors who operated on Robinson.
An attorney for the plaintiff did not respond to a request for comment.
Robinson is represented by Reynolds Williams of Wilcox Williams & Buyck PA and by Allen G. Thomas of Thomas & Farris.
The defendants are represented by Mark E. Anderson of McGuireWoods LLP.
The case is Linda Robinson v. Duke University Health Systems, et al. case number 11-CVS-002315, in Durham County Superior Court.
E-mail David Siegel at dsiegel@cvn.com.
Related coverage:
Top Medical Concierge Firm Hit With $8.5M Malpractice, False Advertising Verdict
$40M Cerebral Palsy Malpractice Lawsuit Goes To Trial
Click here to check out more medical malpractice trials in CVN's one-of-a-kind video archive.