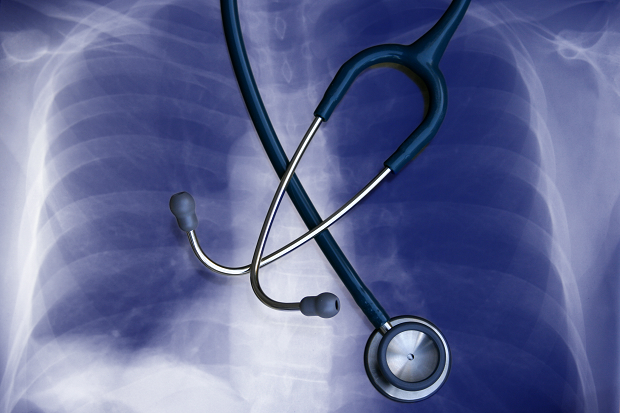 Stock Image.
---
Miami—A Cuban immigrant who lost a lung and suffers from emphysema won a $1.1 million verdict, plus possible punitive damages, against Philip Morris Tuesday for the company's role in a scheme to hide the dangers of cigarettes. Martin v. Philip Morris, 07-CA-34267.
The Florida 11th Circuit Court jury in Dade County needed just two-and-a-half hours to find Philip Morris liable for hooking Martin to cigarettes, leading to more than a decade of smoking that ended with the 1994 removal of one lung in cancer surgery and a diagnosis of emphysema in the remaining lung.

The $1.1 million compensatory award was about a quarter of the $3.46 million in compensatories Martin's attorney, Koch, Parafinczuk, Wolf & Susen's Austin Carr requested, in addition to a finding on punitives, during closing arguments Tuesday.
Trial on punitives will begin Friday morning.
Martin, who emigrated from Cuba in 1980, says she became addicted to cigarettes after arriving in the U.S., and was misled by a tobacco industry marketing scheme aimed to hide the health risks and addictiveness of smoking.
The case is one of thousands of Florida's Engle progeny lawsuits against the nation's tobacco companies. They stem from a 2006 Florida Supreme Court decision decertifying Engle v. Liggett Group Inc., a class-action tobacco suit originally filed in 1994. Although the state's supreme court ruled that Engle-progeny cases must be tried individually, it found plaintiffs could rely on certain jury findings in the original case, including the determination that tobacco companies had placed a dangerous, addictive product on the market and had conspired to hide the dangers of smoking through much of the 20th century.
In order to be entitled to those findings, however, each Engle progeny plaintiff must prove the smoker at the heart of their case suffered from nicotine addiction that led to a specific smoking-related disease.
Because American cigarettes such as PM brands are not sold in Cuba, Martin's case turned in part on when she began smoking and what she knew about smoking's health risks by the time she came to the U.S.
The defense argued Martin had smoked for years before coming to the United States and that she was unaffected by American tobacco industry messaging.
During closing arguments Tuesday, Weil Gotshal & Manges' Diane Sullivan told jurors deposition testimony and medical records proved Martin had been a smoker for at least half a decade before immigrating to the U.S. "Multiple doctors said she smoked , not for the 14 years or 13 years that she told you, not for the 13 years or 14 years that her lawyers told you, but that she smoked for over 20 years," Sullivan said. "She started back in Cuba."
Sullivan added Martin's work at a market that sold cigarettes in Cuba ensured she knew the dangers of smoking. "Every pack [of Cuban cigarettes] had a warning," Sullivan said. "We know she had the warning in her hand that smoking was hazardous to her health."
But Carr contended Martin became addicted to nicotine and a regular smoker only after arriving in the U.S. and being seduced by tobacco marketing that glamourized cigarettes while casting doubt on the scientific evidence of smoking's risks.
During his closing, Carr told jurors PM targeted Cuban Americans through a range of initiatives, including promoting their products at the Calle Ocho festival, a long-running, popular event in Miami's Little Havana neighborhood. Carr reminded jurors Martin signed up for Philip Morris products and offers, including the Benson & Hedges menthols she favored, at the festival. "It was at the Calle Ocho festival that Philip Morris enters into a one-to-one relationship with Linda Martin, its loyal customer," Carr said. "During this whole time they are fully aware, as you saw throughout all the industry documents, that cigarettes kill, that cigarettes cause cancer, that cigarettes cause emphysema, that cigarettes are addictive.
"And none of the information that they send [to Martin] includes any of that negative news."
Jurors apportioned 55% of responsibility to PM and 45% to Martin herself.
Neither the parties' attorneys nor PM representatives could immediately be reached for comment.
Email Arlin Crisco at acrisco@cvn.com.
Related Information
Linda Martin is represented by The Menendez law Firm's Jose Menendez and Koch, Parafinczuk, Wolf & Susen's Austin Carr.
Philip Morris is represented by Weil Gotshal & Manges'Diane Sullivan and Adam Tolin.
Watch the trial live and on demand.
Not a subscriber?
Learn how you can see the best attorneys in action, in Florida and across the country.