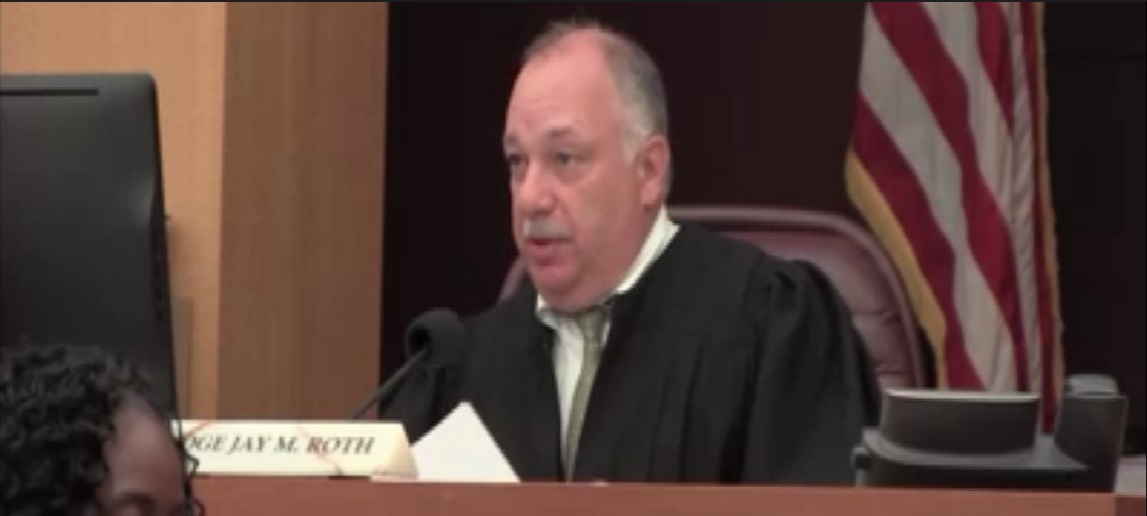 ---
Update November 12, 2015, 7:21 p.m.:
Jurors this afternoon awarded $36 million to plaintiffs, including $11 million for wrongful death and $25 million for the estate's claim (which include medical expenses, pain and suffering, and funeral expenses). However, the award will be reduced significantly by the jurors' apportionment of 12.5% fault to defendant North Fulton Medical Center and assignment of no fault to the remaining defendants.
Jurors assigned 87.5% of responibility to Dr. Harry Rutland, who had reached an earlier settlement with the plaintiffs and was not a party to the trial.
CVN will have more on the case, as well as gavel-to gavel coverage of the trial on demand, as soon as it becomes available.
Atlanta—The defense table is likely to be very crowded in Judge Jay Roth's courtroom in Fulton County State Court this week as six different law firms present separate defenses for the various defendants in a wrongful death med mal case. However, one physician that the jury might well find substantially responsible for Sonya DuBose's 2012 death will not be present at the defense table, having reached a settlement with the plaintiffs prior to the lawsuit being filed. Courtroom View Network is on hand to provide gavel-to-gavel coverage of one of the most complex Georgia malpractice trials in recent years. Anthony Marion et al. v. W. Glover Little MD et al. (13EV016954).
The case arises out of a nephrectomy performed on DuBose, a 37-year-old mother of seven, at North Fulton Hospital on March 28, 2011. According to documents filed in the case, DuBose was expected to remain in the hospital for a week to 10 days following the removal of her left kidney and to return to her job as a school bus driver in six weeks. The operation was performed by Dr. Harry Rutland, with Dr. W. Glover Little assisting.
During the operation, DuBose's surgeons were supposed to tie off DuBose's left renal artery, which supplied blood to the kidney being removed. Instead, Dr. Rutland tied off the aorta, which supplied most of the blood to the lower part of DuBose's body. Following the surgery, DuBose was taken to recovery where she began to experience extreme pain, which she indicated was a 10 on the 1 to 10 scale. In addition, DuBose began experiencing other symptoms, including decreased urine production in her remaining kidney, decreased pulse in her legs, and loss of sensation and paralysis in the legs.
Over the next two days, DuBose remained in considerable pain and was examined periodically by Dr. Rutland and four of the other defendants in the case: Dr. M. Rabiul Alam, Dr. Madhu Reddy, Dr. Ashar Salman, and Dr. Thomas W. Smith. None of the doctors who examined her were able to correctly diagnose her problem until March 30, when a CT angiogram revealed an occlusion of the abdominal aorta in the renal region. A vascular surgeon, Dr. Charles Lewinstein, operated on DuBose and discovered a ligature and sutures constricting the aorta. He removed the ligature and sutures restoring blood flow to the lower part of DuBose's body.
Although Dr. Lewinstein's surgery restored the blood flow in DuBose's body, she suffered a number of injuries as a result of the blood loss. She lost the function of her remaining kidney and required dialysis for the rest of her life. In addition, her legs were paralyzed and she suffered extensive skin and muscle death in her lower body. She was hospitalized on several additional occasions and eventually died on August 16, 2013, after the lawsuit had been filed. Her relatives and various legal representatives were then substituted as parties plaintiff.
The lawsuit filed originally by DuBose alleged that Dr. Little was negligent in failing to recognize and prevent or remedy Dr. Rutland's error in tying off the aorta. The suit also alleged that Dr. Alam did not properly record DuBose's vital signs when he examined her, reporting that she had a normal pulse in her feet and that they were warm at a time when her legs were paralyzed and her feet were cold. The plaintiffs alleged that the other defendants were negligent for failing to perform an appropriate examination of DuBose. Finally, North Fulton Hospital was named as a defendant because its nurses allegedly misreported DuBose's vital readings. All of the defendants denied any negligence in the case.
If the jury finds that plaintiffs entitled to damages, it will also apportion fault among the various defendants in the case and Dr. Rutland. Because the interests of the defendants are adverse, they have retained separate counsel, and the list of defense counsel reads like a Who's Who of Atlanta malpractice defense firms. The defendants and their law firms are:
Dr. Alam and his practice, represented by The Weathington Firm of Atlanta

Dr. Little and his practice, represented by Carlock, Copeland & Stair of Atlanta

Dr. Reddy, represented by Allen, McCain, & O'Mahony of Atlanta

Dr. Salman and his practice, represented by Commander Law of Peachtree Corners

Dr. Smith and his practice, represented by Huff, Powell & Bailey of Atlanta

North Fulton Hospital, represented by Insley Race of Atlanta
The plaintiffs are represented by two different Atlanta law firms, Henry, Spiegel, Milling; and Davis, Zipperman, Kirschenbaum, & Lotito.
The trial is currently in jury selection and is expected to continue for at least two weeks. CVN will continue to provide updates in the case as they occur.
Steve Silver can be reached at ssilver@cvn.com.
Not a Subscriber?
Learn more about CVN's unparalleled coverage of top Georgia trials