---
Lawrenceville, GA—A Gwinnett County State Court jury found in favor of the defense in a negligence case resulting from a rear end traffic accident that the defense attorney described as a "classic, prototypical metro Atlanta fender bender that's more fender, very little bender." Terry Newman, Kevin Newman and Estate of Patricia Newman v. Lamar Anglin (12-C-02346)
On May 3, 2010, a GMC Jimmy driven by Lamar Anglin collided with the rear end of a Chevy cargo van driven by Patricia Newman in which her son, Kevin Newman, was a passenger. The Newmans alleged they suffered injuries caused by the collision that resulted in over $70,000 in medical expenses. Because Patricia Newman died of unrelated causes after the accident, her widower Terry Newman was a named plaintiff in the case on his own behalf and as administrator of Patricia's estate.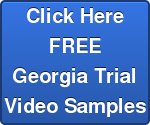 According to testimony in the case, the Newmans did not complain of pain or injuries at the accident scene, and both drivers drove their vehicles away afterwards. Damage to the Newman vehicle was estimated at $331. However, the parties disagreed as to the cause of the accident, and the extent and cause of any injuries suffered by the Newmans.
Kevin Newman testified that when the accident occurred, he was thrown forward and then backward, injuring his left shoulder. Although he was in no pain at that time, he had pain in his shoulder the next day. He received pain injections in his shoulder for a period of time but eventually underwent arthroscopic shoulder surgery. On cross examination, Newman admitted that he had suffered from chronic back pain since childhood.
Both Kevin Newman and Terry Newman testified as to Patricia Newman's complaints. Both indicated that she began to complain of back pain the next day, which was often quite severe. According to her husband, she began sleeping on a recliner because the pain was so intense, and she received pain injections and various medications.
Kevin Newman's surgeon, Dr. Maurice Jove, also testified by video deposition. He began treating Kevin Newman by giving him pain medications and pain injections in his shoulder shortly after the accident. This treatment did not relieve Newman's pain, and Dr. Jove performed an MRI about a month after the accident. The MRI revealed a shoulder sprain. Eventually, in January 2011, he performed arthroscopic surgery on Newman's shoulder. The surgery revealed torn cartilage and torn ligaments in Newman's shoulder that Jove repaired. In his opinion, this damage had been caused by the auto accident.
Under cross examination, Dr. Jove stated that some of the office notes from his treatment of Newman seemed to be missing. In addition, Newman's record did not contain either the MRI or a report on the findings of the MRI. Dr. Jove could not explain why these documents were missing. Further, the type of sprain Dr. Jove diagnosed could not account for Newman's pain complaints. He also acknowledged that Newman never disclosed to him exactly how the injury to his shoulder occurred inside the vehicle.
Lamar Anglin disputed the Newmans' version of the accident. He testified that he was following the Newmans' van when both vehicles passed through the yellow light. Suddenly, the Newman vehicle applied its brakes, and Anglin was unable to stop before contacting the Newman van. He described the impact as a minor tap and noted that he had a half full cup of tea in his cup holder at the time of the accident and that none of the beverage spilled.
In his closing statement, the Newmans' attorney, Jonathan Pizza acknowledged that the accident was minor but that, nonetheless, it resulted in major damage to the Newmans. He compared the Newman vehicle to an egg carton, noting that the carton can appear undamaged while the eggs inside are broken. In Pizza's view, the medical records supported the Newmans' contentions as to their physical problems after the accident and the cause of those problems. He noted that there was no evidence presented that Kevin Newman had a pre-existing shoulder injury or that Patricia Newman was undergoing treatment for back problems at the time of the injury.
Pizza told the jury, "Look what's really in front of you… I didn't hear anybody from the defense table refute Dr. Jove in totality and say it never could happen …that it's not a a mechanism of injury, can't cause a shoulder injury, can't cause [torn cartilage], can't cause any of that, has to be from something else… What I did hear is that it can happen and not only that it can happen but it did happen with this patient to a reasonable degree of medical certainty."
In his closing statement to the jury, Anglin's attorney Mitchel Evans urged the jury to look at the reasonableness of the witnesses' testimony and their course of conduct to judge their credibility. He pointed out that Patricia Newman had been receiving treatment for back pain for years from one physician, but went to a different doctor after the accident. Further, he noted that the Newmans did not call any witnesses to support their claims of pain and reduced activity following the accident.
As far as Dr. Jove's testimony was concerned, Evans noted "If you're an expert and are going to give an expert opinion, it's essential if your opinion is going to be valid that … it be based on accurate facts. Dr. Jove's simply was not, not even close… He didn't bother to find out how fast the vehicles were going, any damage that was done to any of the vehicles, Finally Dr. Jove … got around to acknowledging that, well, I made some assumptions. You've got to be careful when experts start rendering opinions based on assumptions rather than facts… If you're going to render an opinion for a jury to use … I would submit to you that's important information for him to find out."
Attorneys for the parties declined to provide comments to CVN after the trial.
---
Related information:
Attorneys in this case include Jonathan Pizza of the Pizza Law Office of Marietta and Mitchel Evans of Fain, Major & Brennan of Atlanta for the defense.
Watch on-demand video of the trial as soon as it becomes available.
Not a Subscriber? Learn more about CVN's unparalleled coverage of top Georgia trials