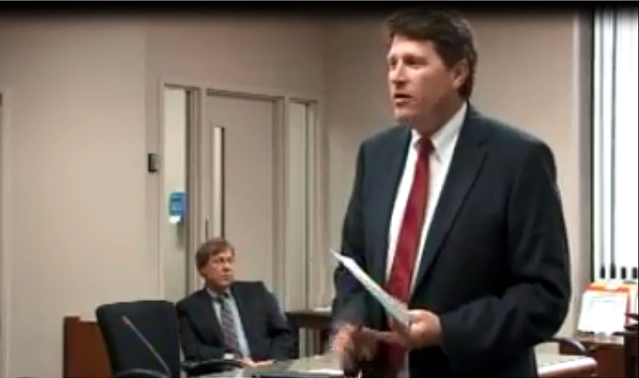 Jeremy Markman tells jurors that his client, Gary Galloway, suffered back injuries from a 2012 car accident that rendered the professional organist unable to play without pain.
---
Sanford, FL—Jurors awarded more than $92,000 last month to a professional organist who claimed spinal injuries from a car accident rendered him unable to play without pain and made future back surgery likely. Gary Galloway v. Mark Leppla, 2013CA002961.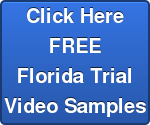 Gary Galloway, a music teacher and organist, claims he was injured in 2012 when Mark Leppla ran a stop sign and hit the side of Galloway's car. According to Galloway, the collision threw him against the interior of the car, injuring his back. During the four-day trial, Galloway's attorneys offered evidence of pain injections and chiropractic treatment they said was ineffective at resolving Galloway's back pain, as well as medical testimony that Galloway would likely need surgery.
The jury's award concluded a four-day trial in which Leppla contested only the amount of liability for the accident. The $92,657.39 award included more than $57,000 for past and future medical expenses, nearly $19,000 for loss of earning capacity, and approximately $16,000 for pain and suffering. The award was a fraction of the more than $1 million in damages that Galloway's attorneys suggested jurors award their client.
Although Leppla admitted liability for the accident, his defense team argued that the back problems Galloway complained of were due to "wear and tear" caused by years of playing the organ.
However, Galloway's attorneys claimed that medical records prior to the accident, combined with magnetic resonance imaging after the collision, established that the accident, not wear and tear, injured Galloway's back. During closings, King & Markman's Jeremy Markman said that the collision rendered Galloway's back an anatomical wooden puzzle game that imperiled his music career. "You know the old Jenga game?" Markman asked. "(Galloway's) got to worry about whether something he does—bending down and tying his shoes, going to the gym and lifting something—is going to just pull one of those blocks out in his neck so that 'collapse.'"
---
Watch gavel-to-gavel coverage of Galloway v. Leppla on CVN as soon as it becomes available.
Not a subscriber?
Learn how you can watch CVN Florida's unparalleled coverage of the state's key trials.