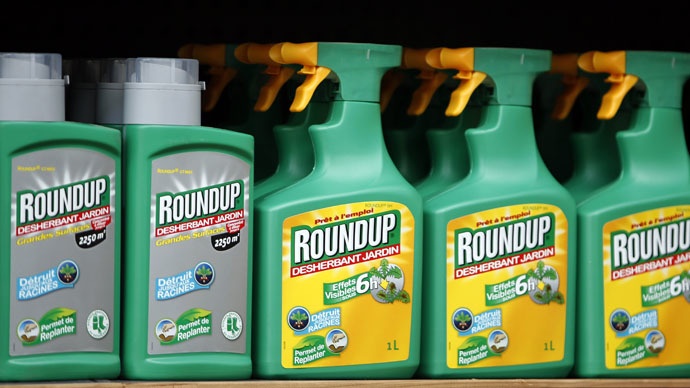 San Francisco - A highly-anticipated trial over the alleged cancer risks of Monsanto's popular Roundup weedkiller begins July 9th in California state court, and the opening statements will be webcast live by Courtroom View Network.
Plaintiff DeWayne Johnson's lawsuit will be the first to go to trial against the agrochemical giant over the supposed dangers of the chemical glyphosate, a key ingredient in Roundup. Johnson, 46 claims his years of exposure to the substance while working as a school groundskeeper caused his terminal cancer.
Jury selection in Johnson's case began on June 25.
Thousands of similar suits are pending, mostly in consolidated multi-district litigation in federal court in California and in Missouri, where Monsanto is headquartered. The outcome of Johnson's trial could have a major impact on those related lawsuits.

Johnson's attorneys are likely to argue to jurors that the World Health Organization's International Agency for Research on Cancer (IARC) classified glyphosate as "probably carcinogenic to humans" in 2015, and that Monsanto withheld information prior to that indicating the substance caused cancer.
Monsanto has argued in court filings that glyphosate does not cause cancer, characterizing the IARC's position as an outlier and contradictory to findings of other regulatory agencies like the EPA and the National Institutes of Health.
Johnson is represented by the California-based Miller Firm LLC.
Monsanto is represented by a team of attorneys from three firms from across the country, including Winston & Strawn LLP's Chicago office, Hollingsworth LLP's Washington, DC office, and Farella Braun + Martel LLP's local San Francisco office.
The trial will take place before Judge Suzanne Bolanos.
The case is captioned DeWayne Johnson v. Monsanto Company, et al., case number CGC16550128, in San Francisco County Superior Court.
Email David Siegel at dsiegel@cvn.com